In this post, we are going to give away a few tips and bits of advice on how to find Greek busses, bus schedules, or book bus tickets. Will try our best to help you find relevant information not easily accessible for nonnative people, making the task of preparing an itinerary to travel by bus around Greece a bit easier. If you are looking to find information on how to get to Meteora by bus you may also check here and here for more details!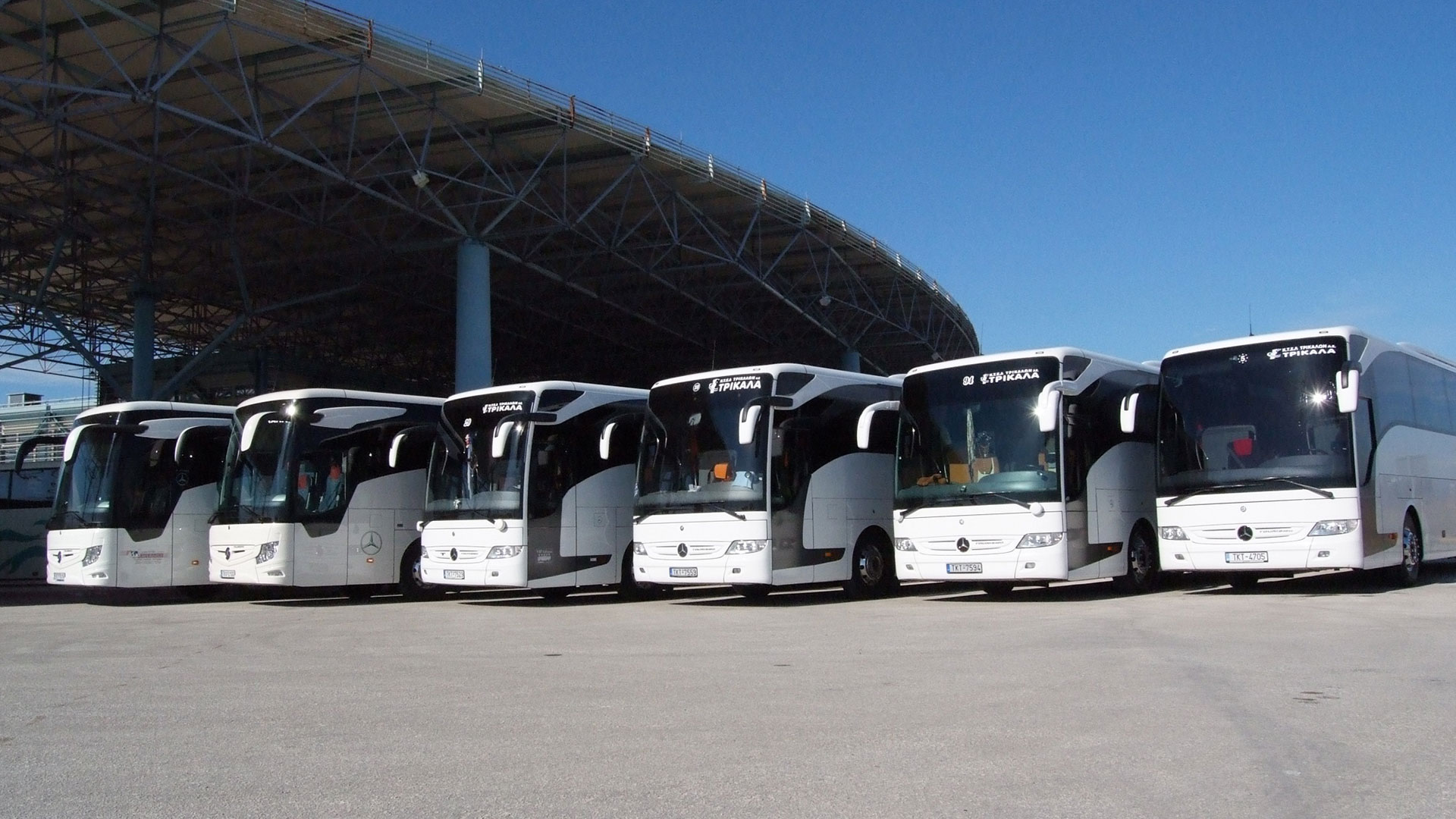 Greek public busses, some general info
Generally speaking, the process of finding the correct bus to travel in Greece it's a very complicated thing indeed, mainly because of the way the bus companies formed in the past and how they operate today. In order to better understand Greek busses and how they work, we need first to briefly explain the past and present situation of bus companies in Greece. For many decades, the Greek state severely lacked modern infrastructure on highways and railways, thus many places around Greece were fairly isolated. This made any journey by car long and difficult. A truly Odyssey of its own!
So, the Greek state in order to overcome this problem decided to form what is known today as KTEL bus companies. The state sold public bus licenses to individuals who then bought busses in order to be eligible to join the KTEL company of their prefecture. The bus owners and the KTEL companies that formed enjoy to this day the monopoly for intercity public bus services around Greece and in exchange they are obliged by law to connect with shuttle services every village and settlement, irrelevant how small or remote might be within the boundaries of their prefecture.
KTEL bus companies
This monopoly KTEL companies enjoy is an indirect way of the Greek state to subsidize them to provide public transportation to commercially unviable routes. Although every KTEL company can freely choose to connect via bus services to every other place around Greece, they can only transfer people up to the main bus terminals of those prefectures, located always in the provincial capitals. When someone wants to travel to a different place other than the main city within this prefecture, he has to use the local KTEL company and switch busses. Usually, KTEL companies when operating outside of the prefecture's boundaries, they only do the commercially viable route.
This means that, although bus companies operate a very dense network of bus routes within each prefecture, it's quite difficult to find direct connections between distant places of different prefectures around Greece. The exception to this is the bigger population centers like Athens or Thessaloniki. The end result of such practices is that those travelers who opt for public buses as their means of transportation in most cases will have to switch many busses. Having said all these one must consider the bus option in just 3 cases listed below:
When you want to travel from either Athens or Thessaloniki to any other place around Greece and vice-versa 
When you wish to travel from point A to point B within the boundaries of a specific prefecture
When you have no other option left
Note that all public buses belonging to KTEL companies are painted olive green having also white stripes in some cases.
How to find the correct Greek bus 
Each KTEL bus company regularly connects the provincial capital, in which it's based, and the biggest cities around Greece like Athens or Thessaloniki, but there is no guarantee that they'll connect all the different prefectures around Greece. In case you can't find a direct bus connection you must reach either Athens or Thessaloniki and from there it's guaranteed that you will find the bus you wish since all KTEL companies connect those 2 destinations.
For example, if you wish to travel from Kalambaka-Meteora to Sparta, located in south Peloponnese, there is no direct bus connection between those two places. You must first choose KTEL Trikalon bus company to travel from Meteora (Meteora is located in the prefecture of Trikala) to Athens. From Athens, you'll have to continue to Sparta by booking with KTEL Lakonias bus company.
Important: There are 2 central bus terminals in Athens
One is called Liosion Bus Terminal, for all KTEL companies located and operating north of Athens, and the other is called Kifissou Bus Terminal for the KTEL bus companies operating south of Athens, mainly involving Peloponnese. All KTEL bus companies of Greece will either start from there or they'll end their trips to those two bus terminals of Athens. So, in the case of the above example when one arrives at Liossion Bus Terminal arriving from the north and wants to continue traveling by bus to Sparta which is south Peloponnese will have to reach Kifissou Bus Terminal to continue the bus trip.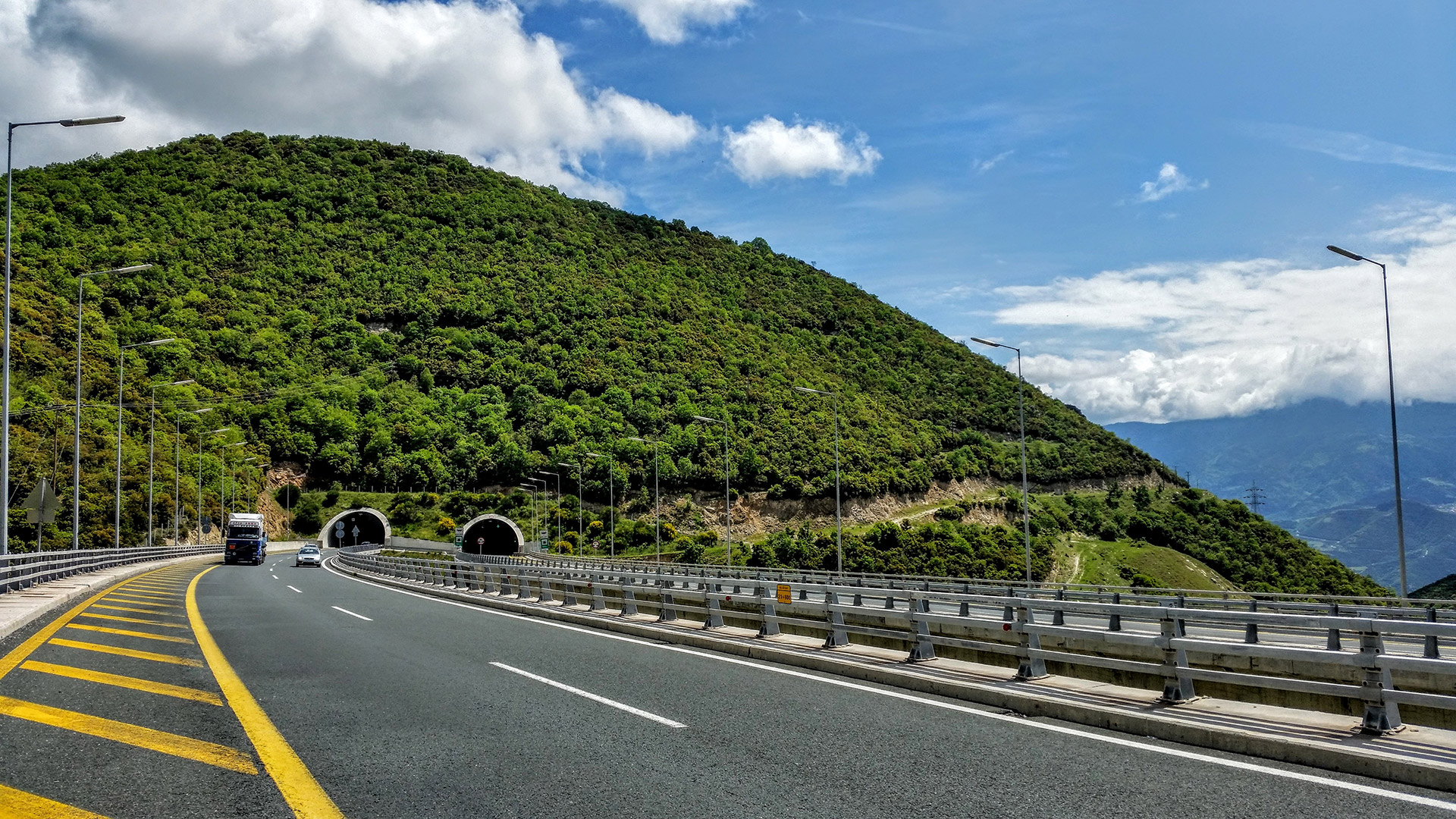 Planning to travel by bus to Greece? A step by step process
So, if we break the whole process on how to book the correct bus from point A to point B we have the following steps:
STEP 1: Identify correctly the prefecture on the map from where you intend to start your trip and the prefecture of your final destination. Find the proper Greek names of the prefectures. The public bus companies are always identified by two words: "KTEL" in front and the "name" of the prefecture they are based on.

STEP 2: Go to the list we provide below with all the KTEL bus companies around Greece and the links we give to check the bus schedules. Choose the link with the KTEL bus company of the prefecture you intend to travel to and make sure that there is a direct bus connection between destinations.

STEP 3: If there is a direct connection then you can proceed by booking your seats via the online booking system is provided on the site. Please note that some bus companies don't have an online booking system. In this case, you'll have to buy the tickets on the spot or you can politely ask hotel reception or someone else to help you reserve the bus seats. In most cases, you can reserve your seats via phone if you can speak Greek.

STEP 4: If you don't find a direct bus connection then… Houston we've got a problem! Now, don't be disappointed. This doesn't mean that there is no solution. It only means that the trip might take a bit longer. Check the next step…

STEP 5: In the above case, all KTEL bus companies connect Athens or Thessaloniki on a regular basis. So, identify the closest place on the way to those two cities to get off the bus to catch another KTEL company. One such example is when you travel from Trikala to Delphi. You must catch the bus from Trikala to Athens and get down at Lamia (Perfecture of Fthiotidos) which is halfway to Athens. From Lamia its "KTEL Fthiotidos" which operates the bus to Amfissa. From Amfissa town located in the perfecture of Fokidas you switch bus company again to "KTEL Fokidas" to reach Delphi.
The list of names of all KTEL bus companies and the site links around Greece
Please note that few bus companies don't have a website, so you'll only find the phone numbers, and some that do have a website don't have it in English