Written by: Marina Yoveva
If you are at all like me and love traveling the world, then surely you have heard of one of the most fascinating places on planet earth – Meteora. It's one of the most breathtaking and historical destinations that remain today. That said, I've always been confused as to why people usually only take short day trips to Meteora, as it really requires more than one day to fully take in the experience.
I've been twice now on a trip to Meteora and I can safely say that a day-trip there is not enough! It requires, at an absolute minimum, a full weekend but if you want to be sure that you get the complete experience then I highly recommend staying 3-4 days. In this article, I am going to walk you through the 10 reasons why a day-trip Meteora is not enough to fully experience this magnificent place.
But first, let's start with a little bit of interesting information about Meteora…
With the two villages of Kastraki and Kalabaka as part of Meteora, you'll be able to find out what daily life is like on this holy formation. Yes, we said holy because Meteora is a holy, spiritual place. Even though the land is a mere few square kilometers, this destination has been home to monasteries since around the 11th century.
Believe it or not, multiple movies have been filmed here too! For Your Eyes Only, yes, the James Bond film. The beautiful monastery was the inspiration for the location known as the Eyrie for HBO's Game of Thrones popular series. One of the coolest things is finding out the translation for the name "Meteora" which means "suspended in the air." It makes sense for one of the world's oldest places.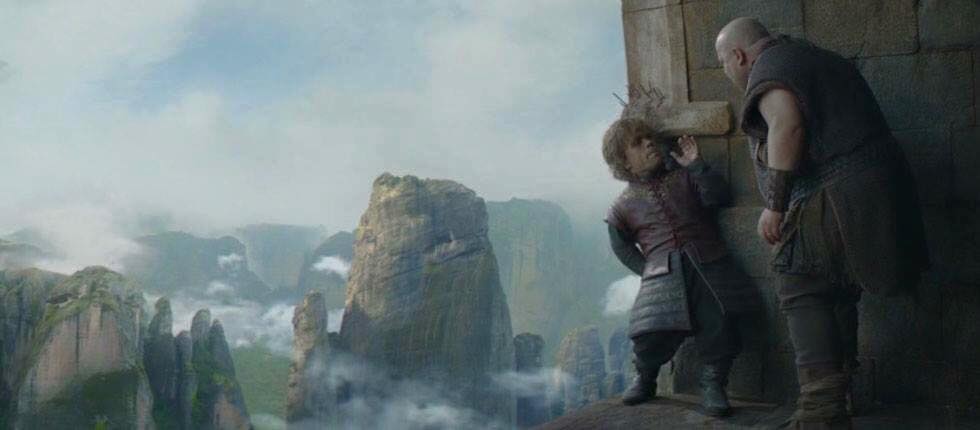 For the history buffs out there, Meteora is home to probably the oldest manmade structure: a wall that was constructed roughly 24,000 years ago. That's right, you can find this wall structure at the entrance of the Theopetra cave. Before hiking, we suggest looking up or asking a local tour guide if this part of the entrance is open, as this specific location has been closed before.
One question you may have is "where exactly is Meteora located in Greece?" Is it shocking that this small place high above the mainland is located in the heart of Greece? Probably not at all.
1. Meteora Daily Tours
Meteora itself sits high above the town of Kalambaka. These two operate side by side as a type of sister conjunction city. A full circle road route of Meteora's site is roughly 20 km, plus 40km of hiking trails making the biggest archaeological site of Greece in terms of the area that it covers! To fully appreciate Meteora, with tens of km of trails available to explore, plenty of different vistas and so many monuments spread around surely a few hour's worth visits is not enough!  Meteora provides today a wide range of tours and activities to do! One fantastic tour to introduce you to Meteora's magic is the Meteora Half-Day Sightseeing Tour.
This tour will show you how out of this world landscapes exist in this place, and how much more there is to explore around Meteora!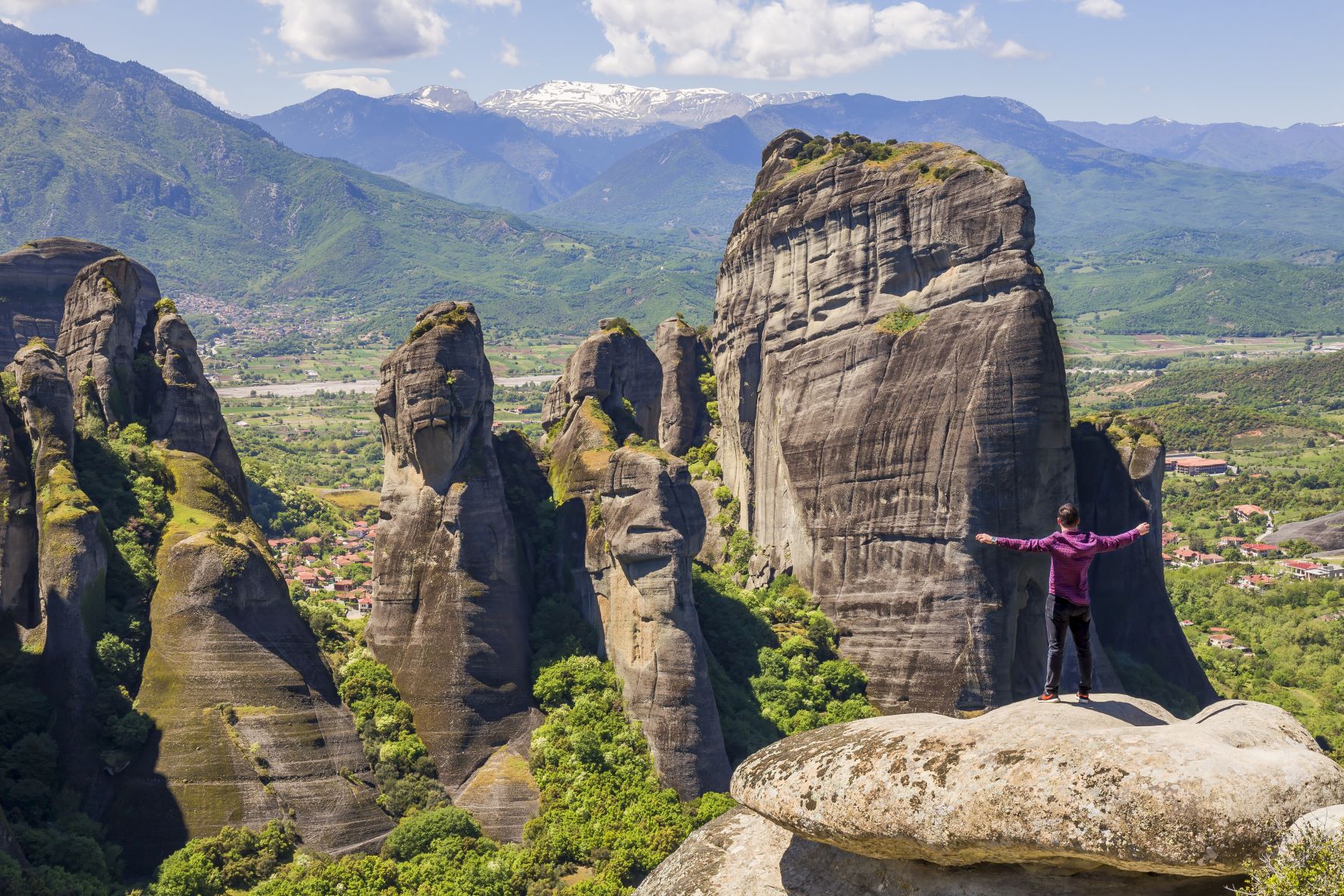 2. Sunrise and Sunsets
No matter where you go, traveling always involves sunrises and sunsets to be experienced. However, we will admit Meteora is in a whole separate category that other destinations cannot even begin to fathom. You'll have the chance to enjoy breathtaking Sunset views only if you are spending at least a night here!
If the tectonic plates beneath the Earth had never collided and rubbed together to push these rock formations upward, Meteora simply would not exist. It's simple geographical history that a natural occurrence created one of the planet's greatest treasures. Visit Meteora has the exact tour you need to catch the perfect sunset: Private Sunset Meteora Photo Tour. We can only suspect how amateur and professional photographers alike would want to jump in on this opportunity.
Now imagine being able to sit atop the steps of a monastery and watch a sunset, or hike and find one of many lookout location spots to experience a sunrise. You would be witnessing the giant cliffs of Meteora painted by the gentle morning light!

3. Wine Anyone?
Of course, you're in Greece… So wine is a huge part of the culture! The Food and Wine Private Tour is not only at the top of most lists but is typically a best seller. What's great about this tour is how you can take multiple people! Maybe it's an entire family reunion or close friends that deserve a vacation to remember.
Either way, the wine tasting at one of the finest wine estates in Greece. Packed in with this tour is a variety of options to taste test and devour wine that will simply thrill your tastebuds. You'll end up trying a local treat called Soutzouki. Soutzouki is a locally produced jelly kind of sweet, made with an ancient recipe using fermented grape juice and nuts.
Also, included with this tour package is elegant mushroom tasting. Although you will be eating mushrooms at the Natural History Museum where you'll be delighted with facts and stories of the area.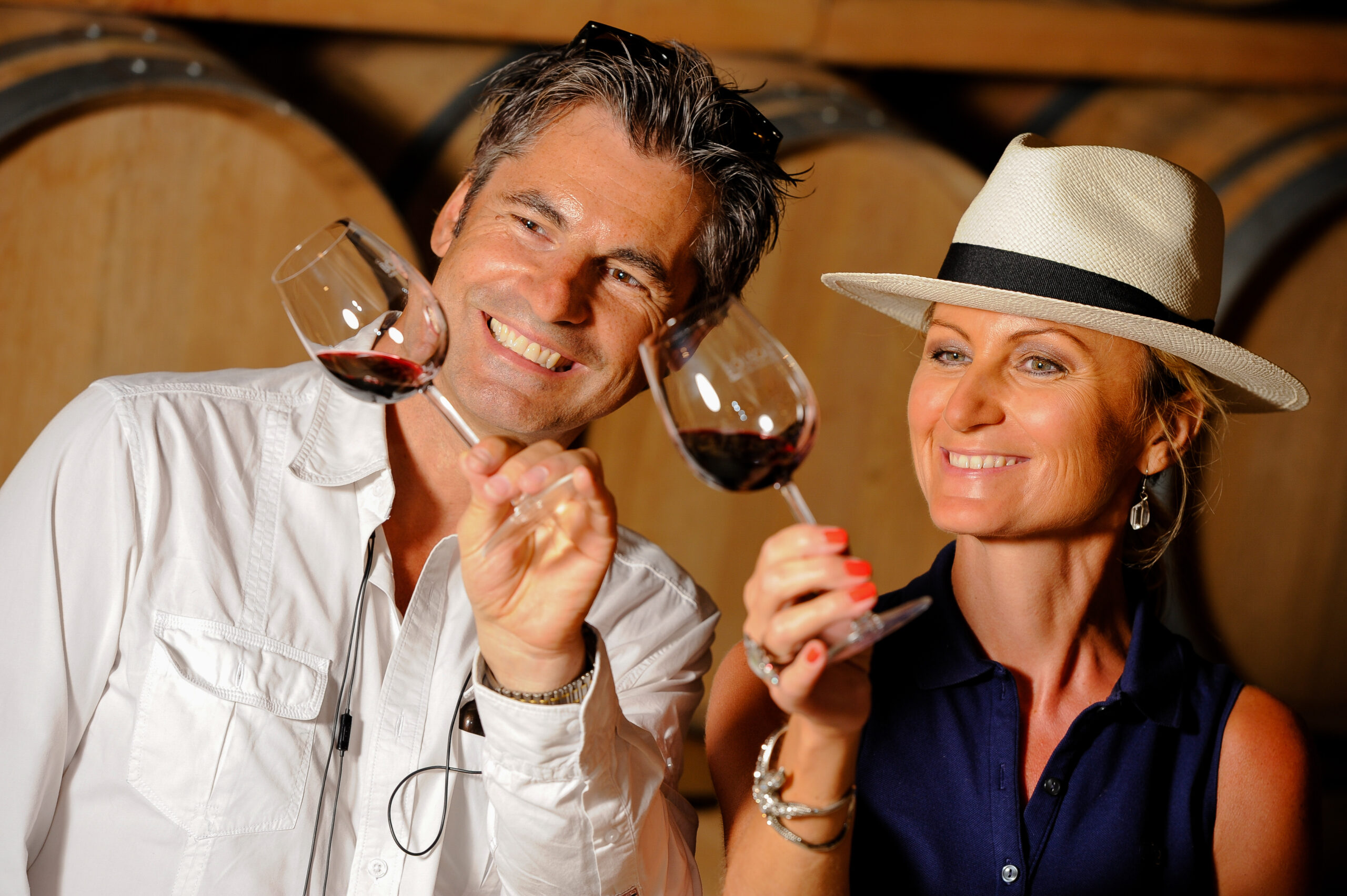 4. Travel By Train
Honestly, one of the best ways to travel to Meteora from anywhere around Greece is to do it by train. There are many multiday tour packages from Athens to Meteora by train to choose from. Ideal for anyone looking to explore and enjoy one of the best UNESCO sites in the world! By choosing one of the rail tour packages offered by the locals, you will have the opportunity to tailor-make different tours and experiences and to have the necessary time to explore the site at your own pace.
While traveling by train to Meteora from Athens or Thessaloniki you'll have free wi-fi onboard and a comfortable window seat view to gaze out of. No need to wonder if you're missing out because all the tours included are guided by locals to take everyone to the best spots of Meteora for photos and history. Discover the unknown venture that awaits!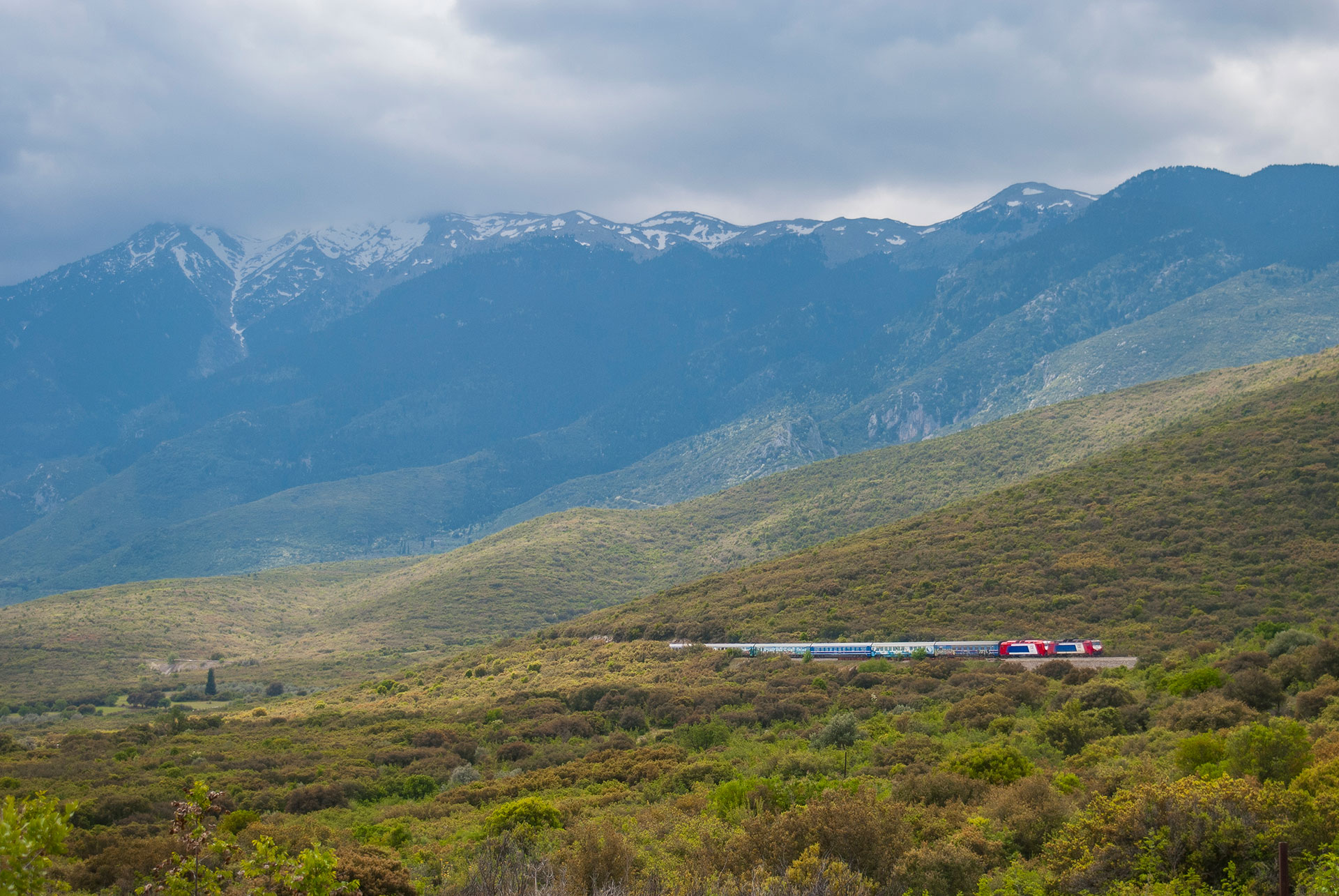 5. The Monasteries
There are six active monasteries and many hidden-gem that should be visited. However, we understand if you are strapped for time. So we will break up and define each monastery below:
The Monastery Of Great Meteoron

One phrase will be uttered throughout your visit to this monastery and that's "it's well worth the climb." This monastery shows how monks back in the previous centuries would have lived. The Katholikon church was built around the 14th century. One of the more interesting facts is that monks that have resided here from centuries past are still around. Not necessarily in ghostly terms but there is a collective shelf of skulls dedicated to the service of the men who cherished their religion.

The Monastery of Varlaam

The Varlaam is located exactly opposite of the Great Meteoron. Built-in the Byzantine era, this is the second-largest monastery in Meteora. You'll be able to witness some of the classic attire the monks adorned and the classical history depicted through elegant paintings and etched glass.

The Monastery of Roussanou

Roussanou actually ended up becoming damaged as World War II raged on. While the damage was severe the monks who were there ended up helping to restore the monastery to uphold today. A convent now, Roussanou is steeply rich in Catholicon and Arsenios where you'll be able to hear about the history of how this monastery came to be.

The Monastery of Agios Stefanos

Instead of steps to climb, you'll be met with a bridge to cross as you enter this monastery. St. Stephen is the most accessible monastery with a vast amount of history. With a tower damaged during the Greek Civil War, this monastery experienced quite a few historical events.

The Monastery of Holy Trinity

This is the one monastery where you're completely alone. We mean that in the most spectacular 360-degree view of the world beneath your feet. Now Holy Trinity is harder to get too and we suggest being familiar with hiking before reaching this peak. This monastery actually holds movie history. In the film For Your Eyes Only part of the structure was used in the final shots of the classic Bond movie.

The Monastery of St. Nikolaos

The place of rest, St. Nikolaos acted as a refuge or resting place for pilgrims passing through. One of the most fascinating aspects of St. Nikolaos is not only the monastery's history but how the structure was built. Each floor was stacked on top of the other because of the vertical nature of the rock formation. By the third floor, visitors will be greeted with the Holy Table, depicting historical events unfolding by the murals placed within.
Before you plan a visit to the Byzantine monasteries of Meteora read the first 5 important things to know before you visit the monasteries. And learn how to get there, the dress-code, opening hours and days, etc.
6. Extreme Sports & Hiking
What place is better than Meteora when it comes to extreme trails and adventure? Pretty much nowhere else, you'll be able to uncover the vast wild landscape with one of many hiking tours to choose from.
Let's start off with the Meteora Hiking Tour! You'll have 4 and ½ hours of time to hike through Meteora's mighty Rock Forest. This hike is specifically in the morning and will explain the incredulous history of a UNESCO World Heritage Site. Bring your best hiking boots and clothing that is acceptable for both the season and local culture.

Ready to take a more action-packed approach? Meteora Rock Climbing Tour may just be your thing! This tour is for both newbies and professional rock climbers to investigate and explore Meteora's intense view. Click on the link to discover the objects you should bring to make your rock climbing experience well worth the trip.
Wait! Meteora is known for its caves as well! Check out the Hiking Meteora's Hermit Caves Tour which showcases Aghio Pnevma a.k.a. The Holy Spirit. Explore the cavern tunnels where a chapel resides within the cave, monk prisoners were held, and the hermitage of St. George of "Mandilaras."
But what if you're looking to enter the culinary world of Meteora? This tour of taste buds may be exactly what you are looking for when it comes to culinary delights. The Meteora Truffle Hunting and Lunch! This four-hour private tour where you'll be guided by an expert truffle hunter to gather and find which wild truffles are best suited. All the while, those truffles will be cooked by a professional chef so you can taste the wonders of Meteora's best dishes.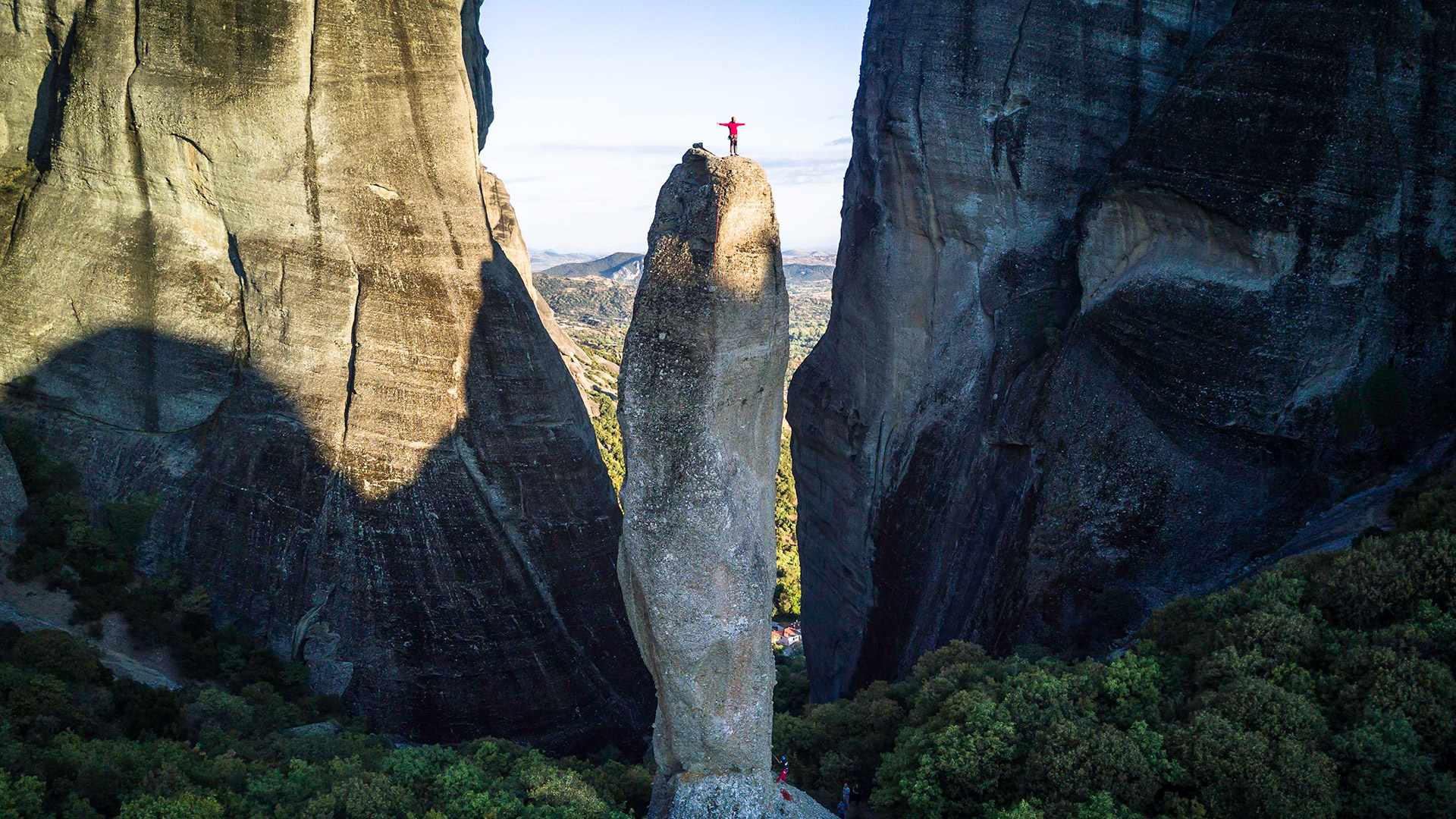 7. The Meteora Day Trip from Athens by Train
At times we only have a single day to experience a place in all its glory. Thankfully, there are day-trips and tours by train available for those of us that wish to visit but can't stay a whole weekend. If you happen to be staying in Athens, well we have you covered. Check out Meteora Day Trip from Athens by Train, where you'll get the chance to visit 3 monasteries, the Badovas hermit caves, and many breathtaking viewpoints that you won't be able to stop staring at.
There is also a day trip by train from Thessaloniki, for those who wish to travel to Meteora from Northern Greece! But rest assure that a day-trip to Meteora will only give you a short glimpse of this mesmerizing site. By the time you finish this short tour, I guarantee you will find excuses to come back in the future for more doses of Meteora's magic!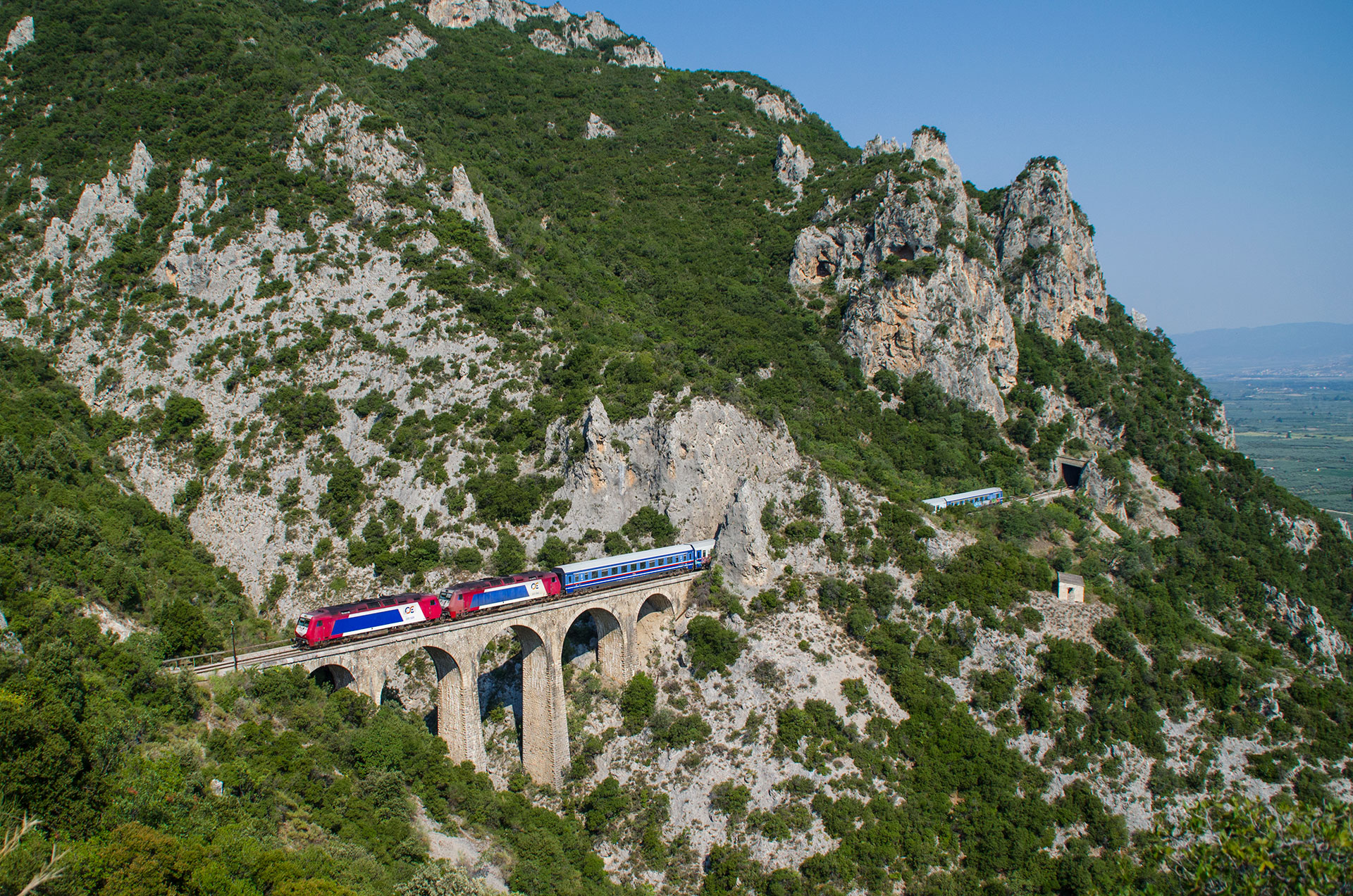 8. Kalabaka town
This 12,000 population sized town is just below Meteora and a hotspot for history that will inspire each traveler to dig further into the stories of this ancient place. This could be because the classic mountain Olympus is only a two-hour drive away. One of the town's churches has a symbolic ode to the God Apollo built in the ancient period before Christianity.
Just because history is staggering doesn't mean the town doesn't have some of the best food on Earth. Every dish is home-made and smells just as delicious as you could imagine. Between home-made pies, expertly cooked sausage dishes with cheese. Plus a few tsipouro shots to go along with it. Your food soul will be thanking you and you'll certainly be coming back for more.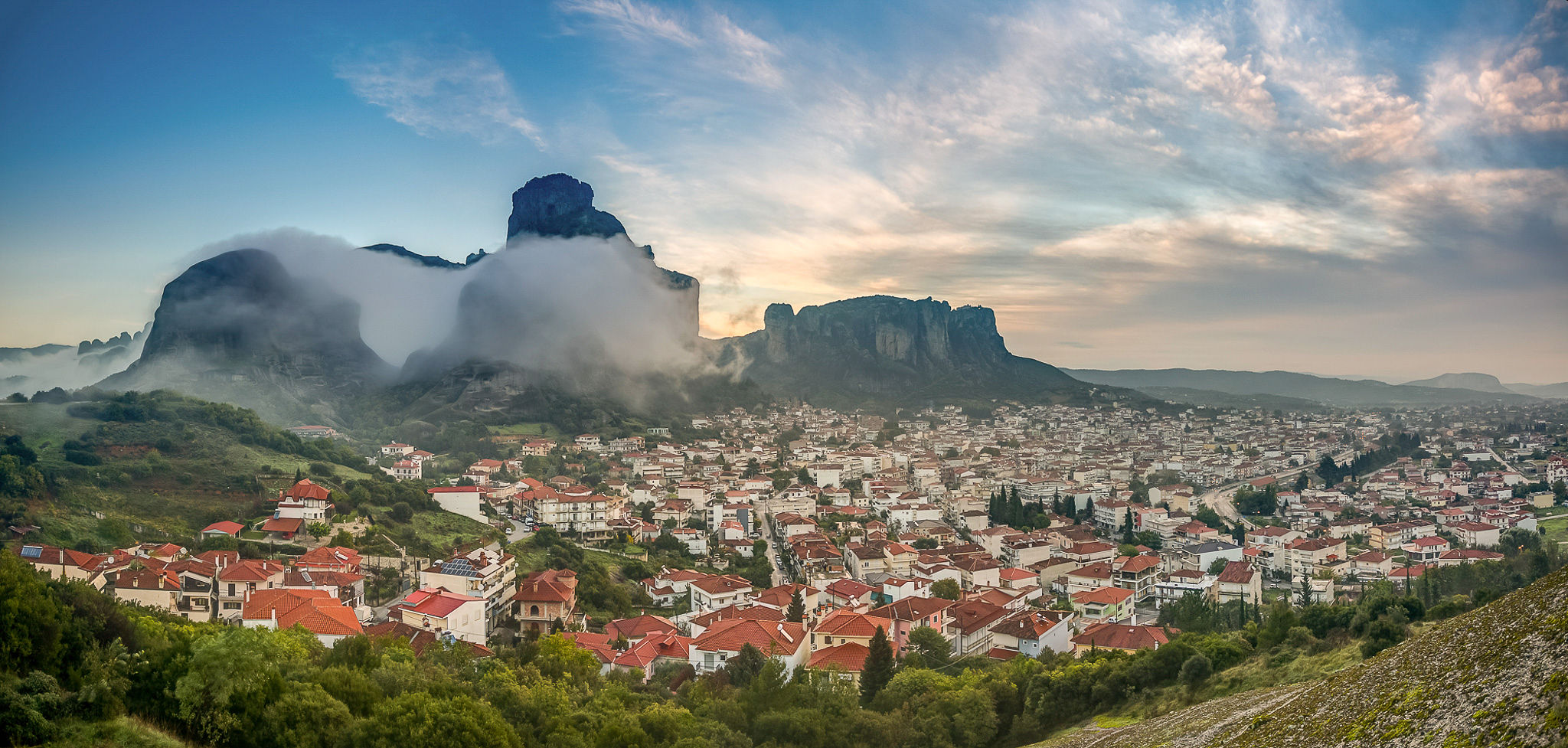 9. Kastraki Village
This sweet village whose name translates to a small castle is as tranquil as you can begin to believe. If you're looking for a more picturesque place you may find it here, Kastraki is known for their abundance of flowers in the yards of each home and around the landscape. Looking for a relaxing walk to enjoy on a Sunday afternoon? Check out the small village of Kastraki that will entice the senses and bring ease to all of your worries.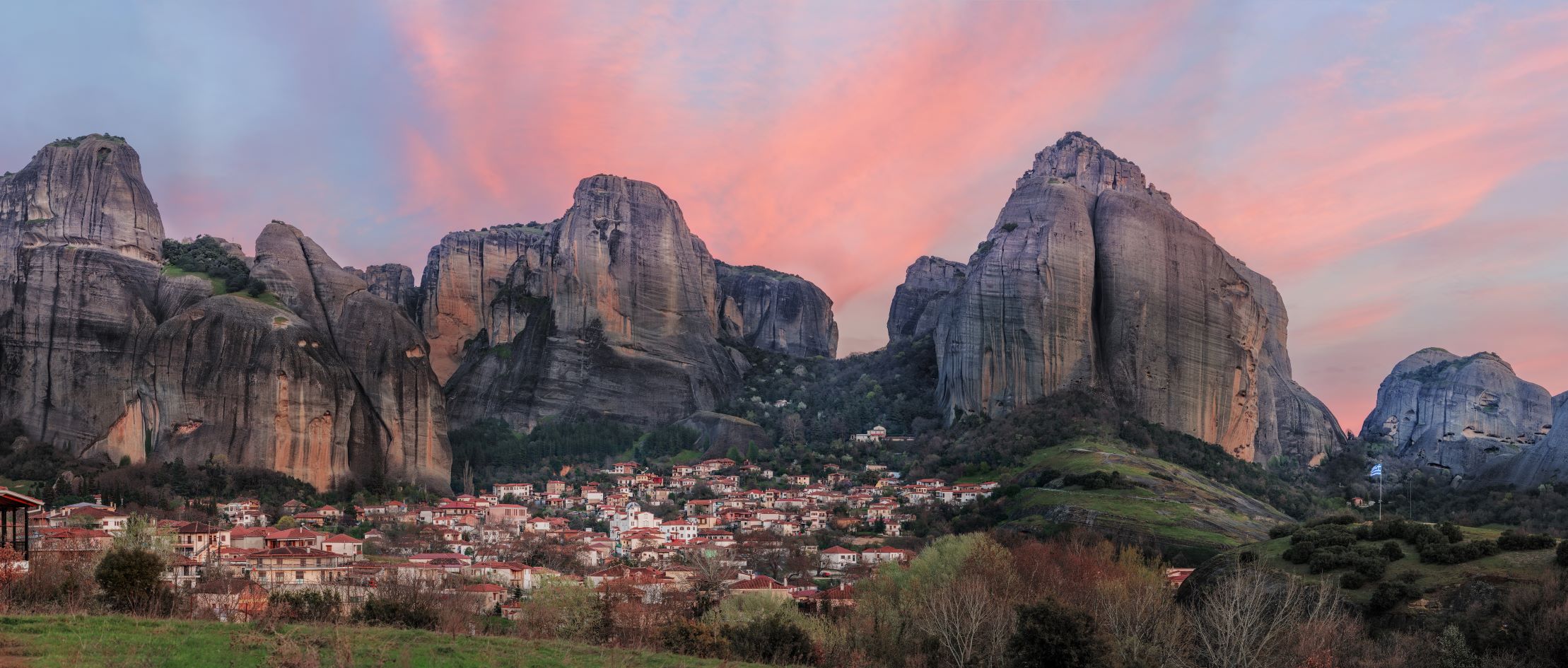 10. Pindos Mountain Range
The Aspropotamos, Metsovo, Lake Plastira, Elati, Pertouli, Monastry of Holy Cross, and Pyli. Think about, would you want to spend only mere hours in each of these locations? We think not! Each one is unique when it comes to the Pindos Mountain Range. Luckily, Elati and Pertouli hold one of the loveliest resorts you can find in Greece.
Puli, Lake Plastira, and Aspropotamos showcase beautiful waterways where the eye can wander for miles. These places are not only breathtaking but illustrate what the land looked like centuries before. Metsovo is nestled in these mountains which is home to Greece's popular ski resort. But don't let that fool you into thinking you'll run into a crowd of people, Metsovo is still relatively a quiet village.
Then the Monastery of Holy Cross, built into nature on the side of a mountain surrounded by lush wild forest. The history of this holy place is a bit of a mystery since it's completion in the 1840s. However, magic is still felt in this grand area.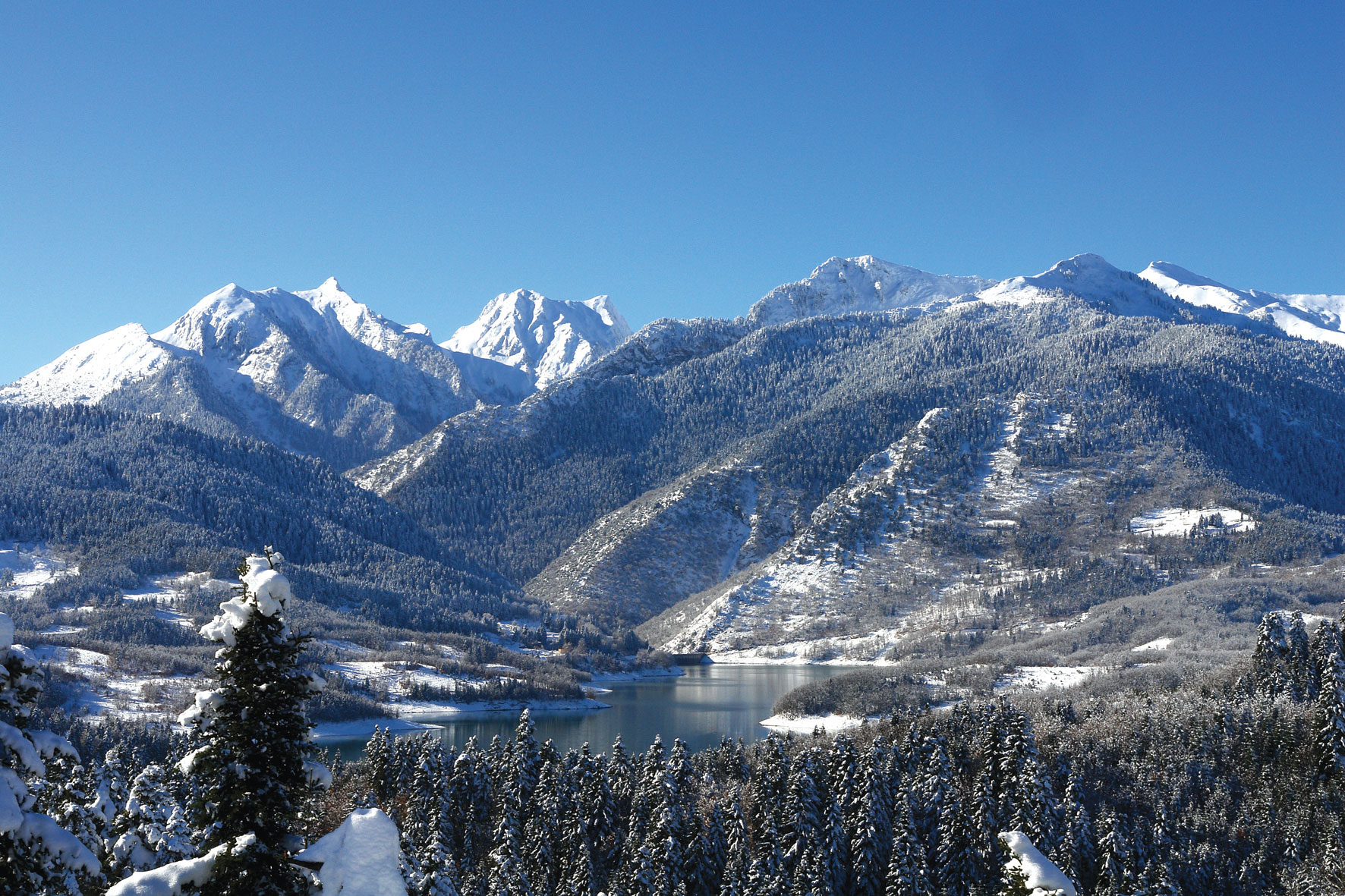 Conclusion:
Well, there you have it!
10 reasons why a day-trip to Meteora is not even close to enough. Meteora is truly one of the most remarkable places that I have ever visited and I genuinely find it baffling that people only go for the day to see a sight that should be taken in over 3-4 days minimum.
Going to Meteora for a day is like ordering the best bottle of wine you could possibly imagine and then only being allowed to smell it. In order to take in all of the flavors and richness, you need to dive in and experience everything that it has to offer. I recommend that you look no further than Visit Meteora to help you organize your experience of a lifetime!
Marina Yoveva is originally from Bulgaria but she considers herself a citizen of the world. Having traveled to over 20 countries and counting, she loves writing about her adventures, experiences, and advice on Exploreist