Tours to Meteora by train
Discover all available train tours from Athens to Meteora with the best possible services and prices.
Visit Meteora is fully committed to providing high-quality travel experiences and solutions to all visitors who wish to explore mainland Greece. That's why we have introduced new train tours to Meteora connecting some of the most important and popular sites of mainland Greece: Meteora, Delphi, Thessaloniki, and Athens. By offering a broad array of travel solutions we now connect these important tourist destinations in the most efficient and cost-effective way, by train!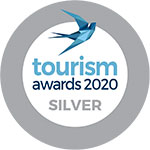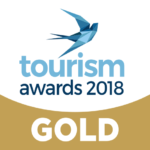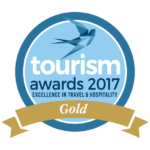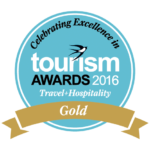 Enjoy spectacular views – Visit monuments of great historical importance in comfort – At the best possible prices!
Why book a train day-trip tour?
Book now hassle-free, a train tour to Meteora from Athens or Thessaloniki and include train tickets, accommodation, and many different tours to join.
Why to book a Multi-day trip with us?
Multi-Day tours included Delphi
Extend your stay and have the chance to include a visit to the spectacular monasteries of Meteora or the archaeological site of Delphi site on the way from Athens to Meteora. Let us handle all the logistics for you of your trip to mainland Greece, so you can appreciate and enjoy more!
Why to book a Multi-day trip with us?
IF YOU NEED ANY HELP, GET IN TOUCH WITH ONE OF OUR TRAVEL EXPERTS
Why you should Book with us
Still not convinced? Check out ten good reasons to make your booking now!
Travelers' reviews and photo reviews highlight all the best places that our customers have shared. You can also share your feedback at Trip Advisor, Facebook, and Google+
We do not deal with big-size group bookings. Our small-size tours guarantee a personalized approach.
Unlike many travel operators dealing with trips and holidays to Meteora, we are actually located here, in Meteora! All the members of our team have an intimate knowledge of this region and can share their first-hand knowledge and experience with you. We are locals ourselves, wishing to share with all visitors the beauty of our homeland! Contact us as soon as you arrive here and let us help you with sorting out any unforeseen issues that may occur.
Exclusive online Specials & Early-bird Savings!
We have our 'Best Price Guarantee' and we have exclusive specials and early-bird booking specials to ensure that booking with Visit Meteora provides you with the best value, anywhere around the world! Our specials are updated regularly on our website so that you can see how much your tour is going to cost immediately!
Many of the tours on our site and all of our trips are unique in Visit Meteora. They have been thoroughly designed by us to ensure that your tour goes smoothly and they are updated regularly to include new accommodation, attractions, and travel ideas that reflect our customer feedback.
Customisable tour options
Our tours are designed to show you the very best areas and sights, but we'd be happy to alter your tour with extra nights, additional activities, and special diversions to suit your travel wish list. Trust us to design your dream itinerary.
Flexible cancelation policy
Unexpected weather or events? Don't worry, we've got you covered. Your dedicated travel consultant will rework your itinerary, update your accommodation and re-book activities, all while keeping you safe and informed. We're contactable 24/7 on our emergency helpline, and only a phone call away.
Prompt service and email replies!
There is nothing more annoying than taking the time to fill out an inquiry form, or Emailing a travel company and not getting a response for days – and sometimes not at all! It is a great priority for us to get back to all of our clients as quickly as possible.
Frequently Asked Questions About Meteora The Monasteries
What other tourists are
saying about us
We did both a private tour and a sunset group tour, in addition Travel Meteora arranged the train tickets from Athens and the pick up from and back to the train station. The tours were informative, professional, the monasteries are impressive, the culture and tradition are rich, the views are magnificent and the landscape is spectacular.
Wow! Book this trip with this company-you will not be disappointed!! We took the Half-Day Tour and the Sunset Tour. As advertised, they covered different monasteries. The driver knew exactly where to stop for the best pictures and navigated the winding roads beautifully. The guides were engaging and thorough in their knowledge. We were appreciative of the complimentary cold water, the air conditioned small bus, and curb side pickup at the hotel. We have several friends traveling to Greece soon and we recommended this company to them.
Our trip to Meteora was organised by VisitMeteora company. They were exemplary. All pickups were punctual, vehicles were safe and immaculate, drivers careful and courteous and the guide Vasilis was thoughtful, and provided relevant information in an interesting manner. In addition, on arrival in Meteora we had an emergency situation and the office staff and manager couldn't have been more helpful. We have traveled extensively and we believe this company is everything and more that a traveler could want.