Are you searching to find the most convenient way to get to Meteora from Athens? This blog post was written with the sole purpose to help choose the best possible way on how to get at Meteora from Athens.
Based on our experience, we came to recognize two main categories of Meteora visitors arriving from Athens. The ones who have preplanned their visit here and the ones who have learned of this place after landing in Greece, the latter wishing to squeeze a hasty visit to Meteora. Athens, being the main transportation hub of Greece, we'll use it as our point of origin to give tips and advice on how to better plan your visit here from the capital of Greece.

Few tips to better plan your visit to Meteora
Greece is a country that has become famous over the past decades mainly for the sun and the sea. And what better place to enjoy your Greek summer vacations on an Aegean island or next to the seaside. Having said that, most of the tourists who visit Greece are unaware of Greece's other mainland beauties and the authentic experience that they provide.
A lot of Meteora visitors as well are completely caught by surprise upon their arrival here. At first sight, they will remain stunned by the staggering views and majesty of this place even though they have already seen plenty of photos before coming here.
Meteora is one of those rare sites that photos fail to captivate the grand scale of Meteora's natural beauty. Neither photos nor a guidebook will tell you all the secrets that will make your journey here a complete travel experience. So, make sure to plan for at least a 2 nights stay in order to better enjoy the full this amazing and out of this world place.
By car rental or train?
If you are planning to rent a car and to use it for your travels around Greece, it is convenient if you are planning to visit mainland sites located north of Athens. Meteora and the town of Kalambaka are located 340km northwest of Athens and it takes roughly 4 ½ hours to drive from Athens here at Meteora and with a small detour, you can also visit the archeological site of Delphi.
If you are planning to visit places south of Athens to Peloponnese or the Aegean islands and you wish nonetheless to visit Meteora, then take our advice and avoid renting a car for your visit here. Its way more cost-effective and hassle-free to take the morning train from Athens departing at 07:20am, arriving here at 11:30 am at a price of 48,00€ round trip.
So with less than 50 Euro a person, one can reach Meteora from Athens and back via train, at the same time you need to drive a car and having paid a fraction of the car's cost. You can even book the tickets online! Then why not join the local tours at a cost of less than 35 Euro per person?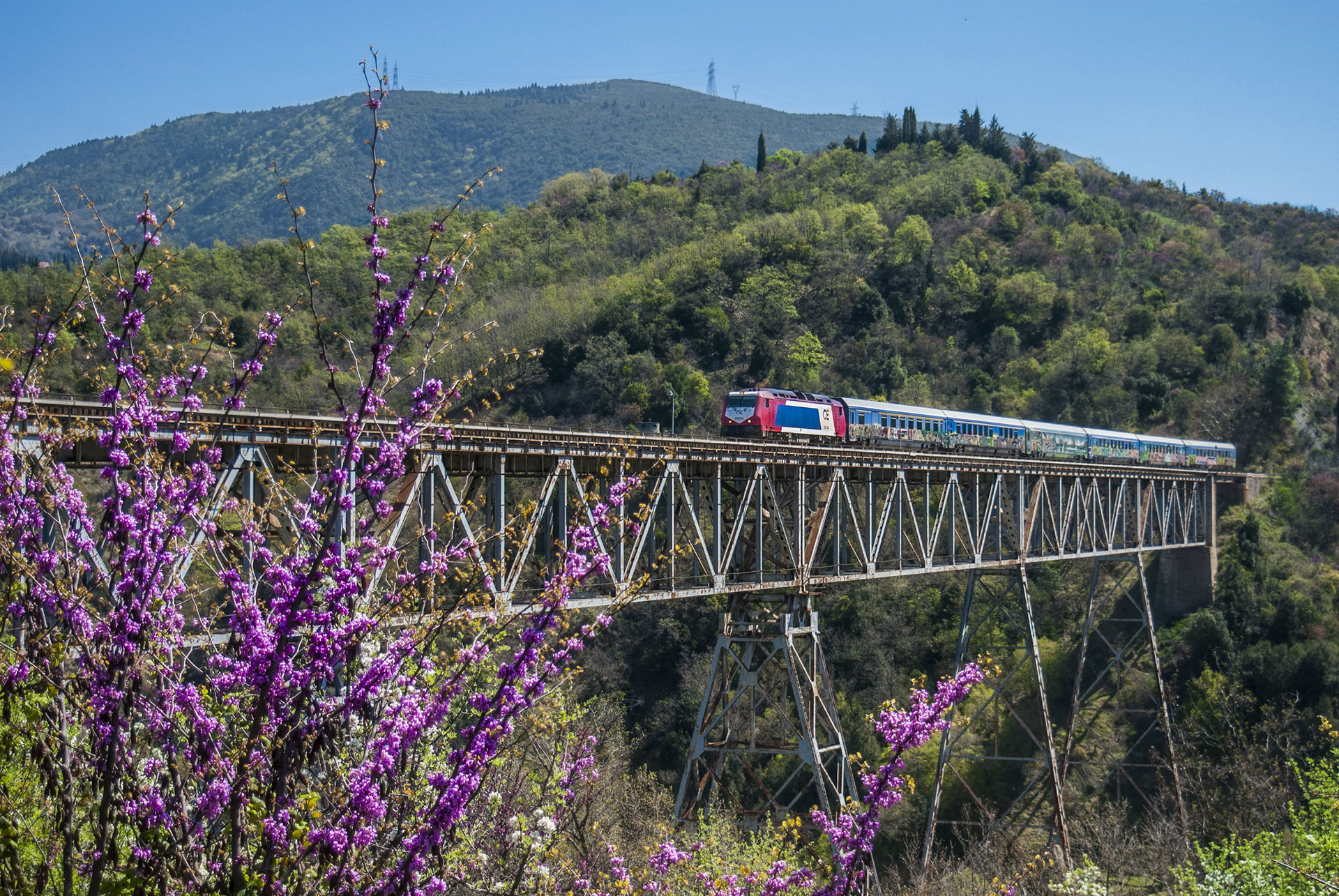 Haven't preplanned for a Meteora visit? No problem!
You are sitting comfortably in the lobby of your hotel in Athens and you are trying to figure out what to do the next day with some free time you have before taking the ferry for the Aegean islands. You pick up a guidebook of Greece from the coffee table to take some ideas and suddenly there it is! Photos from an amazing place called Meteora that you haven't heard or read before.
Now, don't waste any time wondering how you've missed such an awesome sight during planning, it happened and nothing will change that.
The 07:19 am direct train from Athens to Kalampaka is by far the best choice! The day trip from Athens to Meteora by train starts at 07:20 am from Larissis Central Train Station in Athens. You'll have to board the train on your own for the trip to Meteora. Around 11:30 am the train arrives in Kalabaka train station where our guide will be waiting for you holding a signboard with your name. You will then board a Limo VIP minibus to take you on a 5-hrs Meteora tour!
The tour will give you the chance to learn the stories behind; do brief stops on the best breathtaking viewpoints of Meteora, visit the hermit caves of Badovas, and go inside 3 Meteora Monasteries.
At around 16:45 in the afternoon, the bus will transfer you back to Kalabaka train station for your trip back to Athens. The train departs at 17:15 pm so, you will have around half an hour's free time to walk in the town center or to enjoy a meal. You will arrive in Athens at around 21:25.
Choose the train from Athens to visit Meteora for beautiful views and a smooth ride. Limited Space Left. You can book your Meteora day trip from Athens by train here and let us offer you a memorable experience!