Main Info

Use Discount Code "Train23"
Paste it on the checkout page and enjoy a 20% discount on this tour!
Join this Day Trip from Athens to Meteora by train, and it will become the highlight of your trip to Greece!
Discover the breathtaking wonders of Meteora on a day trip from Athens by train. Perfect for those with limited time in Athens, this excursion offers the best highlights of Meteora's awe-inspiring rock formations and monasteries. Immerse yourself in the captivating beauty of this UNESCO World Heritage site.
While the day trip provides an incredible experience, we also recommend extending your stay in Meteora for a deeper exploration of this magical place. Find more options here.
Book your Meteora day trip now and embark on an unforgettable journey!
Why to book the Meteora Day Trip from Athens by Train​ with us
Just a few of the beautiful sights you'll see during your tour
Embark on a remarkable journey to Meteora, one of Greece's most captivating UNESCO World Heritage Sites, on this unforgettable full-day trip from Athens by train. Departing promptly at 8:28 am from Athens' Larissis train station, Track 8, you'll be transported through the picturesque Greek countryside, arriving at your destination, Kalambaka, at approximately 12:49 pm.
Upon reaching Kalambaka, we'll begin the adventure with a leisurely lunch and a convenient restroom break in the charming village of Kastraki. Take this opportunity to refuel and prepare for an awe-inspiring exploration of the breathtaking Meteora region.
Accompanied by our knowledgeable local guide, you'll be whisked away in a VIP minibus to witness the best viewpoints that showcase the majestic rock formations of Meteora. Marvel at the towering cliffs that make this site truly extraordinary, while gaining insights into the historical and cultural significance of the magnificent monasteries perched atop these natural wonders. Prepare to be captivated by the hidden hermit caves of Badovas, a testament to the solitude and devotion of the past.
During the four-hour tour, you'll have the chance to visit all six active monasteries in Meteora, delving into their spiritual and cultural significance. Explore their hallowed halls and discover the secrets and stories they hold. Our English-speaking local tour host will regale you with fascinating tales and insider knowledge about the area, enriching your understanding and appreciation of Meteora's wonders.
After an incredible four hours of exploration, you'll be transported back to Kalambaka train station in time to catch the 5:35 pm train back to Athens. Relax and reflect on the unforgettable sights and experiences of the day as you embark on your journey home. For an even more luxurious and comfortable trip, consider upgrading to a first-class seat.
Don't miss out on this opportunity to witness one of Greece's most remarkable destinations. Join us on this extraordinary day trip from Athens to Meteora by train, and we guarantee an experience that will stay with you forever. We are thrilled to have you on board, and we look forward to creating memories that will last a lifetime.
First-Class Tickets Availability: The local train company issues only 20 first-class tickets daily. In case you book first-class train tickets and availability is restricted, you will be refunded the price difference and provided with second-class train tickets.
Dress Code for Monastery Visits: Please note that a modest dress code is enforced to enter the monasteries. For women, skirts below the knee or longer are required. Pants, shorts, or sleeveless shirts are not allowed. For men, sleeveless clothing and shorts above the knee are also prohibited.
Climbing Steps to Monastery Tops: Please be aware that reaching the top of the monasteries involves climbing steps. There are no elevators available, so please consider this if you have any mobility concerns.
Rain or Shine: This tour will take place regardless of the weather conditions. Please come prepared with appropriate clothing and accessories to ensure a comfortable experience.
Departure Point: The tour will depart from Athens Railway Station (Stathmos Larissis) at 08:28 am. Please ensure you arrive at the station on time.
Meeting Point in Kalambaka: Upon arrival at Kalambaka's train station at 12:49 pm, make your way outside. The tour guide will be waiting there along with a signboard bearing your name regardless of any train delays. Please be aware that the activity provider is not responsible for any train delays that may affect the duration of the tour. Please keep an eye out for the guide to easily locate them.
E-ticket Delivery: Your train e-tickets will be sent to you by email. Normally, you will receive them four days before your trip. However, if it is a last-minute reservation, your e-tickets will be sent immediately. Please remember to check your spam email folder as well.
Please note that while we strive to provide exceptional experiences, unforeseen delays or issues may occur with public train transportation. Delays are beyond our control, but we'll do our best to minimize any inconvenience. Stay flexible, and we'll work with you to ensure a smooth journey. Read more in our Terms and Conditions Policy.
100% refund if you cancel your reservation up to 24 hours prior to the start time of the tour​
Unused features are non-refundable. No shows forfeit entire payment.
Departure and return point
Frequently Asked Questions About This Tour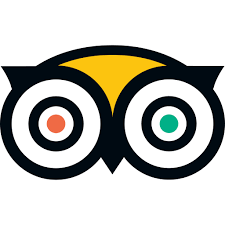 Rachel B Seattle, WA1 contribution
Once in a lifetime tour
This was such a fascinating tour and we enjoyed our guide, Vasili's wide knowledge of the area and the monastatic life. It truly felt like we were transported to another world and we just couldn't stop saying 'wow!'. The train was long so definitely get the first class tickets! We were able to enjoy the whole car to ourselves. Don't forget to bring cash since it is 3 euros to get into each monastery. Women will have to buy a scarf towrap around like a skirt if you are wearing pants (another 3 euros). Don't miss theopportunity to go here, it felt like a once in a lifetime experience. You will have to climb lots of stairs but they give you enough time at each place to take it slow. Thanks, Vasili, for a wonderful time!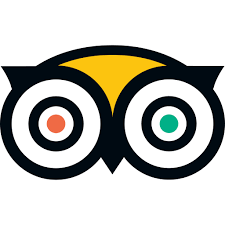 Mike_T, Jan 2022
A highlight of our honeymoon
We took the one day tour to Meteora. We had a great guide waiting for us as we arrived in the train station at Kalabaka. Very knowledgeable, helpful, ready to answer any questions and making sure everyone was well taken care of. I wood also suggest looking into the 2 day tour of Meteora, because it will include additional experiences like the sunset in Meteora and obviously more time to visit some places to take some pictures that the single day tour wouldnt afford, IF you have the time. But meteora is a place worth visiting without a doubt. Read more about Full-Day Meteora Tour from Athens by Train - https://www.viator.com/tours/Athens/Full-Day-Meteora-Tour-from-Athens-by-Train/d496-6575P10?mcid=56757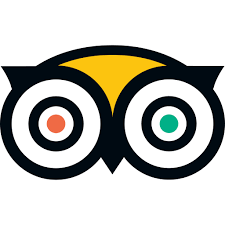 Jayne and Barbara
Couldn't recommend more
The trip was excellent, couldn't recommend it more for a day trip outside of Athens. The views and monasteries were incredible. Train journey was nice and easy, picked up at the station to go up to the monasteries and dropped back off at the station. Katerina our tour guide was so knowledgable and friendly, alongside our lovely driver. They really made the trip fun and personable. Even offered to take photos of us at certain viewpoints and pointed out good places to grab a bite to eat before catching the train home. We have traveled extensively and we believe this company is everything and more that a traveler could want.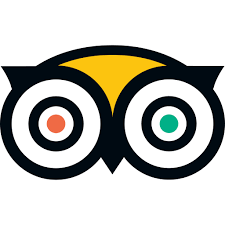 NickRock wrote a review Dec 2021
A great tour outfitter
The monasteries and the surrounding towns are absolutely amazing and a must see! I stayed in Athens and took the 4 hour train ride from Athens station to Kalambaka and even the train ride was awesome because of all the beautiful scenery. There is also a galley car in case you run out of time in the morning for breakfast. Once you get to the monasteries the tour is excellent. You will see 3 monasteries and if you're lucky even be able to talk to the monks who live there. I had an amazing time and this was definitely a highlight of my trip and something I will never forget! Roberto. July 2020
Best day trip from Athens
I was visiting Meteora last Friday through the one day train tour from Athens. It's been an amazing experience, visiting all those monasteries in the rocks above the clouds, the views and the vibrations of the place are breathtaking. The trip was a bit long, 4 hours by train, 4 hours walking through the mountain, and 4 hours more in the train back to Athens, but it was worth it. The agency took care of everything so I am really thankful. Special thanks also to our bus driver and my guide, Maria, the Greek girl with Argentinian accent, she told me more than 1000 years of history from the place and many anecdotes!. Please don't forget the sun protector! . Diego_M, Nov 2021
Breathtaking scenery
This have been the most beautiful place I have ever seen in my life. It's just breathtaking. You won't regret it. Remember to bring your own snacks for the way there as the trip is 4 hour long. I also suggest to get first class train ticket. Don't forget to bring cash to pay the entrance and tip the tour guides. Michael_F, Nov 2021
A fantastical landscape brought down to Earth by well chosen stories.
.I will so fondly remember those personal anecdotes of our guide Katerina, who took the history and traditions of the monastic experience out of the abstract and into ongoing Greek life. Even more spectacular than the photo opportunitues was that little touch. Good guides never earn enough for their efforts, so I hope a few words helps. Shelley – United Kingdom
Awesome views of the Meteora Monasteries and a great tour
I would definitely recommend this tour, and if you only have one spare day for a trip while you're in Athens, I would make it this tour 🙂 It was a holiday highlight. Meteora was amazing and the views were awesome. Our tour guides, George and Jannis were lovely. The commentary was really informative and they were more than happy to take photos while you were there. I was really happy with the stop offs that we did on the tour - the hermit caves, followed by multiple stops for photos and two monasteries. We had a lovely day! It is a long day, but well worth it, and the tour wasn't as physically tiring as I expecting, due to the bus / group being fairly small and not having to walk for hours, which is a bonus. Thank you to George and Janni for a lovely time!