Main Info
Use Discount Code "Train23"
Paste it on the checkout page and enjoy a 20% discount on this tour!
Join this Day Trip from Athens to Meteora by train, and it will become the highlight of your trip to Greece!
This full-day from Athens to Meteora by train tour will give you the opportunity to visit the amazing Meteora Monasteries! If you are in Athens seize the day to admire a famous UNESCO World Heritage Site. The day trip includes train tickets, a 5-hours tour of Meteora, small group sizes, English or Spanish speaking local guides, the best viewpoints, Limo VIP minibus service!
Share this tour with your friends
Meteora Day Trip from Athens by Train
Adults: 123 98.4 EUR
Children: 100 80 EUR
Why to book the Meteora Day Trip from Athens by Train​ with us
Just a few of the beautiful sights you'll see during your tour
Tour Details from Athens to Meteora by Train
The day trip from Athens to Meteora by train starts at 07:57 am from Larissis Central Train Station in Athens. You'll have to board the train on your own for the trip to Meteora. Enjoy a scenic rail trip through the beautiful Greek countryside. Around 12:03 am the train arrives in Kalabaka train station where our guide will be waiting for you holding a signboard with your name. You will then board a Limo VIP minibus to take you on a 5-hrs Meteora tour! Enjoy breathtaking views and visit the monasteries of Meteora. The tour will give you the chance to learn the stories behind; do brief stops on the best breathtaking viewpoints of Meteora, visit the hermit caves of Badovas, and go inside 3 Meteora Monasteries.
At around 17:00 in the afternoon, the bus will transfer you back to Kalabaka train station for your trip back to Athens. The train departs at 18:22 pm so, you will have around an hour and a half of free time to walk in the town center or to enjoy a meal. You will arrive in Athens at around 22:26.
The tickets from Athens to Meteora by train are all issued on 2nd class seats as standard. If you wish to upgrade them to 1st class seats you may choose to add to your basket the 1st class seats upgrade add-on that will pop up on your screen before you complete the booking.
100% refund if you cancel your reservation up to 24 hours prior to the start time of the tour​
Unused features are non-refundable. No shows forfeit entire payment.
Departure and return point
Frequently Asked Questions About This Tour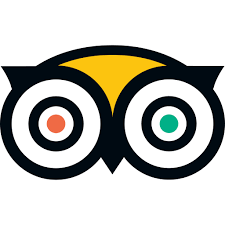 Rachel B Seattle, WA1 contribution
Once in a lifetime tour
This was such a fascinating tour and we enjoyed our guide, Vasili's wide knowledge of the area and the monastatic life. It truly felt like we were transported to another world and we just couldn't stop saying 'wow!'. The train was long so definitely get the first class tickets! We were able to enjoy the whole car to ourselves. Don't forget to bring cash since it is 3 euros to get into each monastery. Women will have to buy a scarf towrap around like a skirt if you are wearing pants (another 3 euros). Don't miss theopportunity to go here, it felt like a once in a lifetime experience. You will have to climb lots of stairs but they give you enough time at each place to take it slow. Thanks, Vasili, for a wonderful time!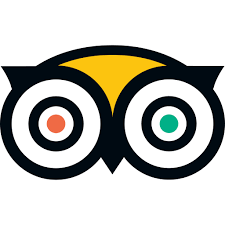 Mike_T, Jan 2022
A highlight of our honeymoon
We took the one day tour to Meteora. We had a great guide waiting for us as we arrived in the train station at Kalabaka. Very knowledgeable, helpful, ready to answer any questions and making sure everyone was well taken care of. I wood also suggest looking into the 2 day tour of Meteora, because it will include additional experiences like the sunset in Meteora and obviously more time to visit some places to take some pictures that the single day tour wouldnt afford, IF you have the time. But meteora is a place worth visiting without a doubt. Read more about Full-Day Meteora Tour from Athens by Train - https://www.viator.com/tours/Athens/Full-Day-Meteora-Tour-from-Athens-by-Train/d496-6575P10?mcid=56757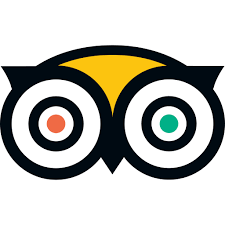 Jayne and Barbara
Couldn't recommend more
The trip was excellent, couldn't recommend it more for a day trip outside of Athens. The views and monasteries were incredible. Train journey was nice and easy, picked up at the station to go up to the monasteries and dropped back off at the station. Katerina our tour guide was so knowledgable and friendly, alongside our lovely driver. They really made the trip fun and personable. Even offered to take photos of us at certain viewpoints and pointed out good places to grab a bite to eat before catching the train home. We have traveled extensively and we believe this company is everything and more that a traveler could want.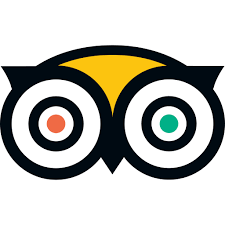 NickRock wrote a review Dec 2021
A great tour outfitter
The monasteries and the surrounding towns are absolutely amazing and a must see! I stayed in Athens and took the 4 hour train ride from Athens station to Kalambaka and even the train ride was awesome because of all the beautiful scenery. There is also a galley car in case you run out of time in the morning for breakfast. Once you get to the monasteries the tour is excellent. You will see 3 monasteries and if you're lucky even be able to talk to the monks who live there. I had an amazing time and this was definitely a highlight of my trip and something I will never forget! Roberto. July 2020
Best day trip from Athens
I was visiting Meteora last Friday through the one day train tour from Athens. It's been an amazing experience, visiting all those monasteries in the rocks above the clouds, the views and the vibrations of the place are breathtaking. The trip was a bit long, 4 hours by train, 4 hours walking through the mountain, and 4 hours more in the train back to Athens, but it was worth it. The agency took care of everything so I am really thankful. Special thanks also to our bus driver and my guide, Maria, the Greek girl with Argentinian accent, she told me more than 1000 years of history from the place and many anecdotes!. Please don't forget the sun protector! . Diego_M, Nov 2021
Breathtaking scenery
This have been the most beautiful place I have ever seen in my life. It's just breathtaking. You won't regret it. Remember to bring your own snacks for the way there as the trip is 4 hour long. I also suggest to get first class train ticket. Don't forget to bring cash to pay the entrance and tip the tour guides. Michael_F, Nov 2021
A fantastical landscape brought down to Earth by well chosen stories.
.I will so fondly remember those personal anecdotes of our guide Katerina, who took the history and traditions of the monastic experience out of the abstract and into ongoing Greek life. Even more spectacular than the photo opportunitues was that little touch. Good guides never earn enough for their efforts, so I hope a few words helps. Shelley – United Kingdom
Awesome views of the Meteora Monasteries and a great tour
I would definitely recommend this tour, and if you only have one spare day for a trip while you're in Athens, I would make it this tour 🙂 It was a holiday highlight. Meteora was amazing and the views were awesome. Our tour guides, George and Jannis were lovely. The commentary was really informative and they were more than happy to take photos while you were there. I was really happy with the stop offs that we did on the tour - the hermit caves, followed by multiple stops for photos and two monasteries. We had a lovely day! It is a long day, but well worth it, and the tour wasn't as physically tiring as I expecting, due to the bus / group being fairly small and not having to walk for hours, which is a bonus. Thank you to George and Janni for a lovely time!