Importand Notice: Due to the current situation with Covid-19 pandemic and the reduced visitors flow the bus company does not longer run the direct route Kalampaka – Delphi and Delphi – Kalampaka.
We will try to keep you updated as soon as the bus company will make an announcement regarding the direct bus connection from Delphi to Meteora.
In the mean while you can have a look here to see the different travel solutions we offer for travelers who wish to include Delphi and Meteora on their tour itinerary.
Traveling from Meteora to Delphi is a question we encounter a lot and we know it can be quite confusing at times. This blog post is meant to end that confusion.
The only reasonable way someone can get from Meteora to Delphi is by bus. Yes, we know, there is also a train that can get you up to a point but really, it is not worth it!
Now that we've cleared this out, let's move on to your different options. There are two ways one can get to Delphi and it all goes down on the day of your travel.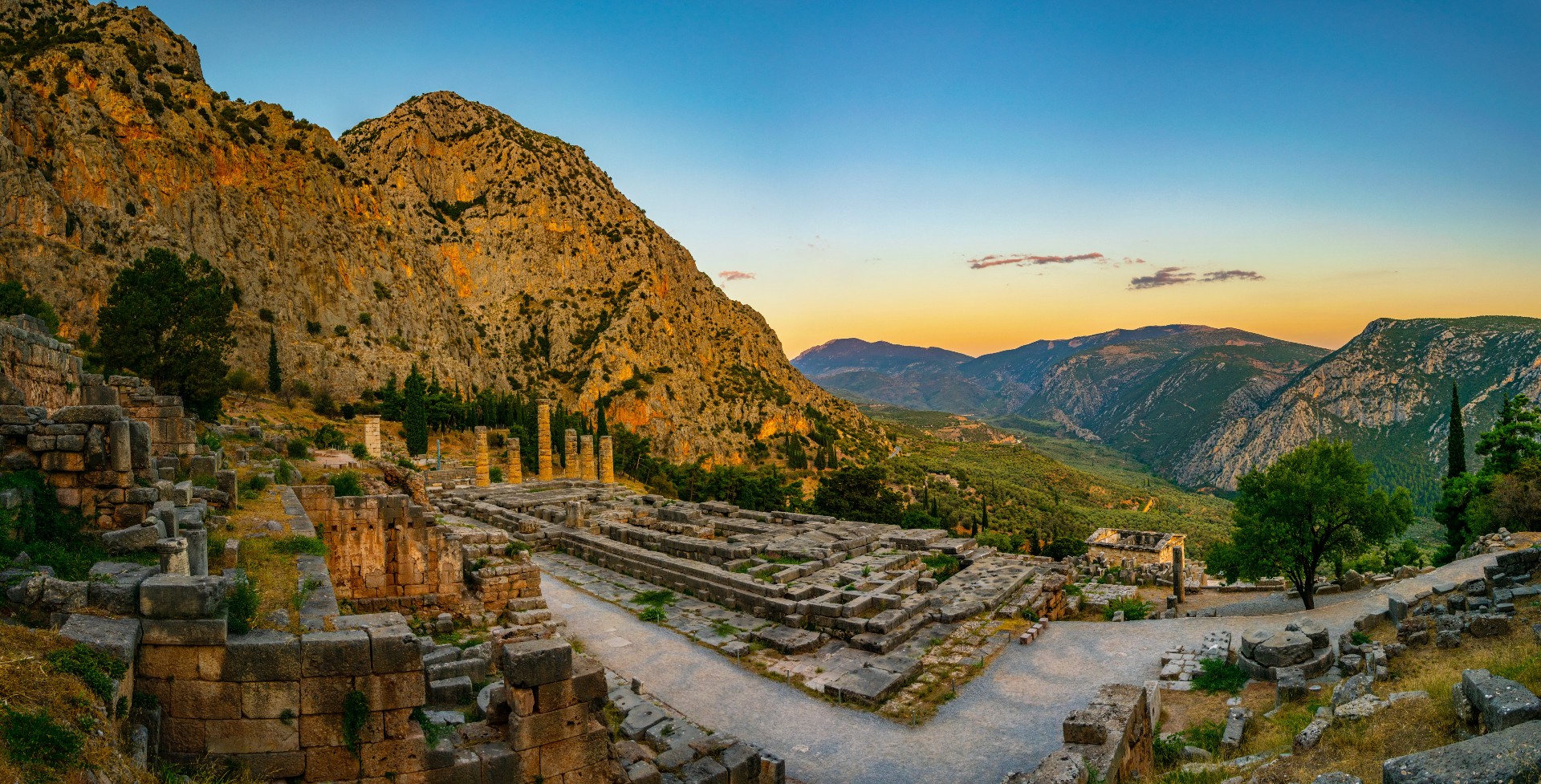 Summer 2019 Update
The bus company has announced a direct route between Kalampaka and Delphi on every day except Sundays. This makes traveling between Meteora and Delphi very easy. You can find the bus schedules below:
from Delphi to Kalampaka/Meteora
Day 

Monday to Saturday

EXPRESS
09.30
11.20
11.30
13.00
13.30
(with a response in Lamia)
15.15
17.25
18.00
19.45
21.00
from Meteora/Kalampaka to Delphi

Day

Departure from KALAMPAKA 

Departure from Trikala


Monday to Saturday

EXPRESS
09.30
10.05
11.30
11.40
13.30

Sunday

(with a response in Lamia)
16.00
17.00
18.45
19.00
20.50