Main Info

Use discount code "10years"
Paste it on the checkout page and enjoy a 10% discount on this tour!
Explore the best of Meteora!
Book this Meteora full-day tour with an English-speaking driver and you'll enjoy a personalized itinerary that will cover the main attractions and much more. This tour starts from Kalampaka or Kastraki.
Share this tour with your friends
Meteora Full Day Private Tour with English-speaking Driver
Departure: from Kalampaka or Kastraki
Up to 2 people: 200 EUR
Up to 4 people: 300 EUR
Up to 6 people: 400 EUR
Up to 8 people: 500 EUR
Why to book the Full Day Private Tour with English-speaking Driver​
Just a few of the beautiful sights you'll see during your tour
Would you like to visit all the monasteries in one day? Or maybe create your own itinerary based on your needs? Would you like to start from your hotel at the time you want? Book this Meteora Full-Day Tour and you will enjoy a personalized itinerary that will cover the main attractions and much more.
Setting the highest standards in customer satisfaction is our aim. To achieve that we try to understand the requirements of each and every client and propose tour packages keeping their interest in mind. To satisfy our customers we offer a new private tour that can be easily modified in order to create the best and most memorable experience for you and your family!
Don't look any further. By joining this tour you'll enjoy personalized attention on your special private tour of Meteora.
This is an ideal tour for families with young children, couples, and elder people.
100% refund if you cancel your reservation up to 24 hours prior to the start time of the tour
Unused features are non-refundable. No shows forfeit entire payment.
Frequently Asked Questions About This Tour
What other tourists are
saying about us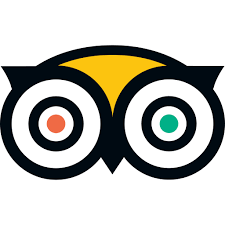 CarlosLluch
Breathtaking. A wonderful way to experience this incredible area.
What a breathtaking experience. We booked this tour while we were on the Sunset Tour the afternoon before (see my separate review for that tour). We felt the Sunset tour was so good that we had to see more of the superb Meteora Unesco World Heritage Site. This is an awe inspiring place and should be on everyones bucket list. Our guide George and driver Dinos were wonderful, with excellent English. They picked us up from our Hotel at 9am and to our delight we found we were the only customers on this tour. Effectively a private tour just for us. At least this is how it felt to us. George's knowledge and passion for this area is obvious and the fact that he grew up here certainly helps in this regard. He was able to answer all our questions with no hesitation, and provided us with not only a great overview of the history of this area and the monasteries, but was also able to provide us with great photographic opportunities (I am a very keen photographer) which was greatly appreciated. He even took us to a secret hill where we were able to get some wonderful photos from a higher vantage point. They provided water for us during the tour which was unexpected and greatly appreciated. We were able to visit three monasteries over our two tours which was a great experience. The Visit Meteora group is a young and energetic Tour Company. The staff are very friendly, accommodating and flexible and we will not hesitate to recommend them to our friends or in fact use them again if we ever return to Meteora (we do wan't to do some of their hiking tours one day). As our Train didn't leave until after 5pm, the Visit Meteora staff allowed us to sit on the couch in their office and take advantage of the free wifi and water (there is also a coffee shop next door). We cannot recommend George and the Visit Meteora Team more highly. 5 stars.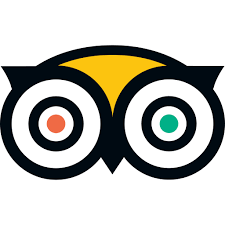 Katy,
Informative no parking hassle
Have just done this tour today , thankyou to Jim and the excellent driver ! Hotel pick up - informative and best of all No parking hassles as we were dropped of right at the door of all three monasteries , given adequate time to explore , then returned to air conditioned transport Very efficient Thankyou Written July 27, 2019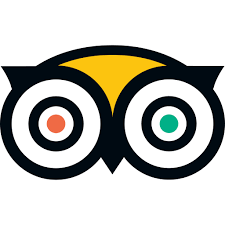 Laurie W
AMAZING
Amazing trip! Driver was on time, personable and provided a comfortable Mercedes van for 6 of us. After a scenic drive from Volos Port to Meteora we added our guide George to the mix. Fabulous day spent with a knowledgable local guide. These monasteries are so beautiful and a stop not to be missed in Greece. Visit Meteora and their driver and guides went way beyond our expectations. We have traveled extensively and we believe this company is everything and more that a traveler could want. FABULOUS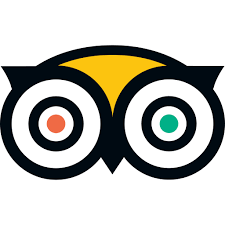 Katy, TX17
The perfect Private tour
I would like to thank George with Visit Meteora Travel for the excellent tour of Meteora and the organization of the tour. His love of the region and deep knowledge of history and culture was infectious. The backdrop of Meteora was breathtaking. The only disappointment was that we only allotted one day, in retrospect at least three to four days in the area is the minimum needed to explore this area. We will be back for a hiking tour and will definitely contact George again to arrange. Dimitra Gavrilou
@username
.Having traveled a lot both abroad and in Greece finding, such a high level of professionalism in "Visit Meteora" travel agency at Kalambaka was a very promising and pleasant surprise. We had the 'half day tour "and the "sunset tour" and everything from the equipment (mini busses), to the drivers (always with a smile) and the tour guide was exceptional. Especially thanks to our tour guide Δημήτρης – Jim for the visit to the Byzantine church in Kalambaka and all the information for all the little secrets of that church (and in an entertaining way). Thank you for everything, we really enjoyed the experience of Meteora.