Old Habitation Of Kastraki Village - Mesochori
The old habitation of Kastraki Village, also called Mesochori (meaning the village in the middle) was the old main square of Kastraki.
The old settlement of Kastraki, Mesochori, is the core of the wider settlement and is of great architectural interest. The preservation of the old urban design and the presence of a considerable number of buildings dating back to the early 20th century, all help to draw up to memory the historicalness of the area and the authentic atmosphere of other times.
Check Our Outdoor Activities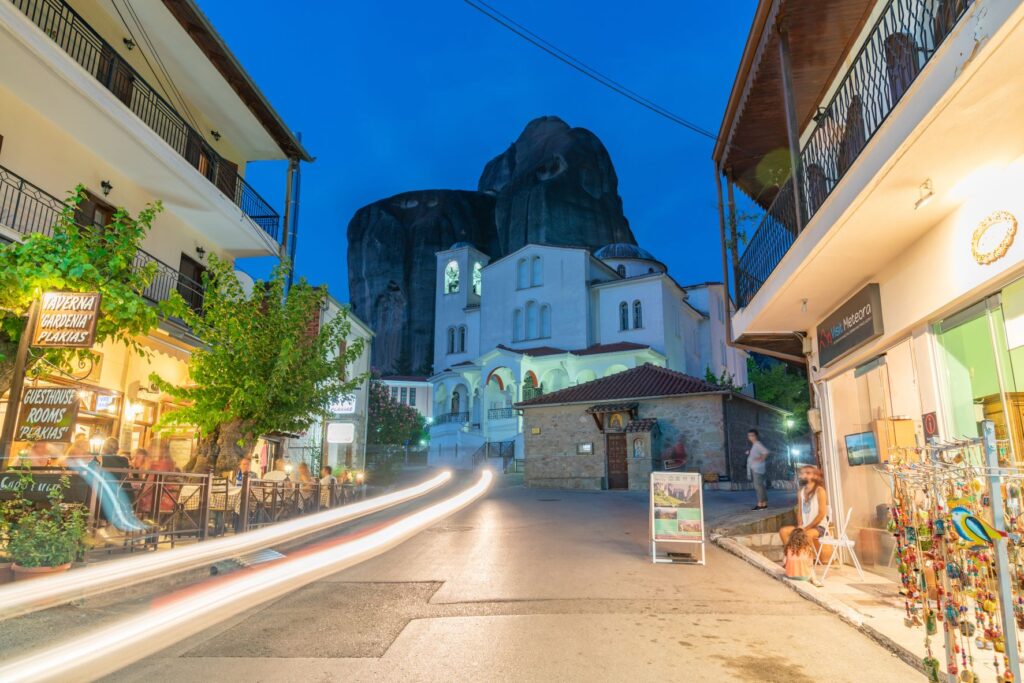 All visitors will find it worth walking through the narrow village streets, hiking through the paths among the towering rocks, and visiting the sketes, small country churches, monasteries, and other magnificent sites in the area. In Kastraki, the visitor can find important churches, built mainly during the Turkish Occupation of Greece. The Church of the Assumption of Virgin Mary, a basilica with three aisles and remarkable frescos and a 16th-century iconostasis is at the location Adrachti. The Church of Agios Nikolaos, the hagiographies of which were made in 1794, is also on the village. The Church of Agios Athanasios is close to the central square of the village. Its hagiographies go back to the 18th century.
You can view this amazing site with our Meteora Sunset Tour from Kalampaka.
Location of Kastraki on the map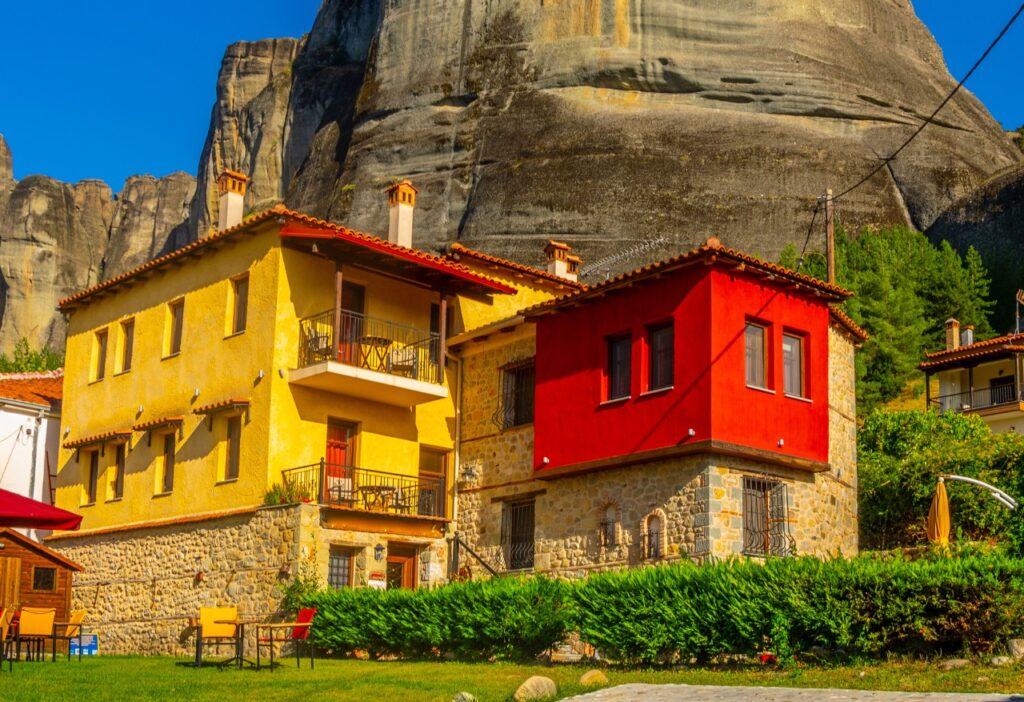 Kastraki (meaning 'small castle') is a small, peaceful village which from afar looks like an eagle's nest at the bottom of the gigantic rocks of Meteora.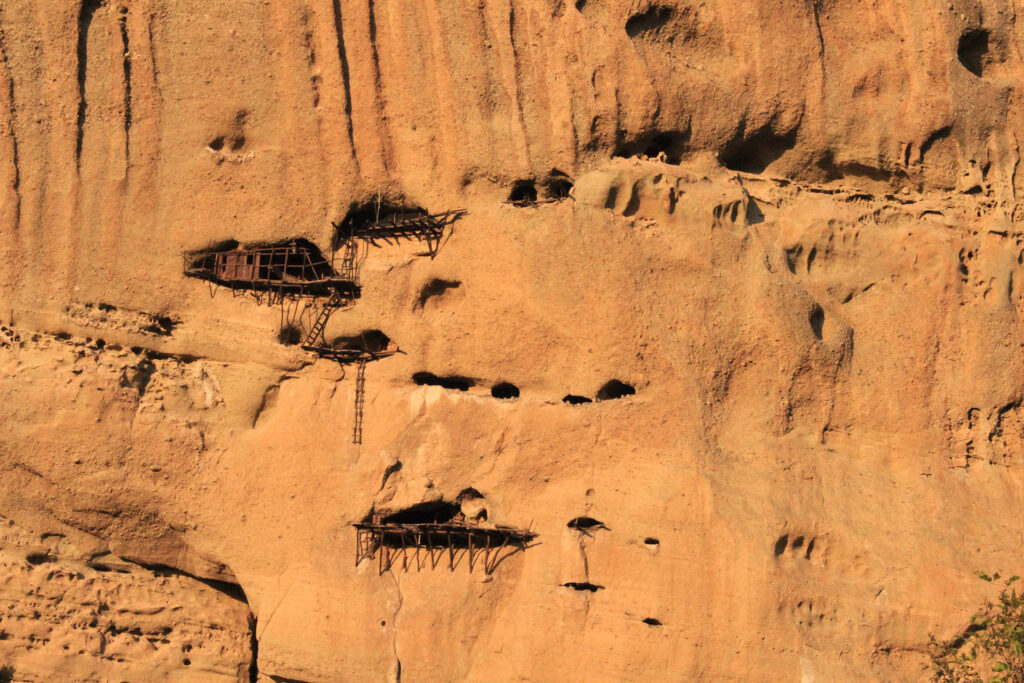 Today the area filled with many Meteora ruins and hidden gems, of a past period when at the hight of the monastic community the site had close to 24 active monasteries and many hermitages.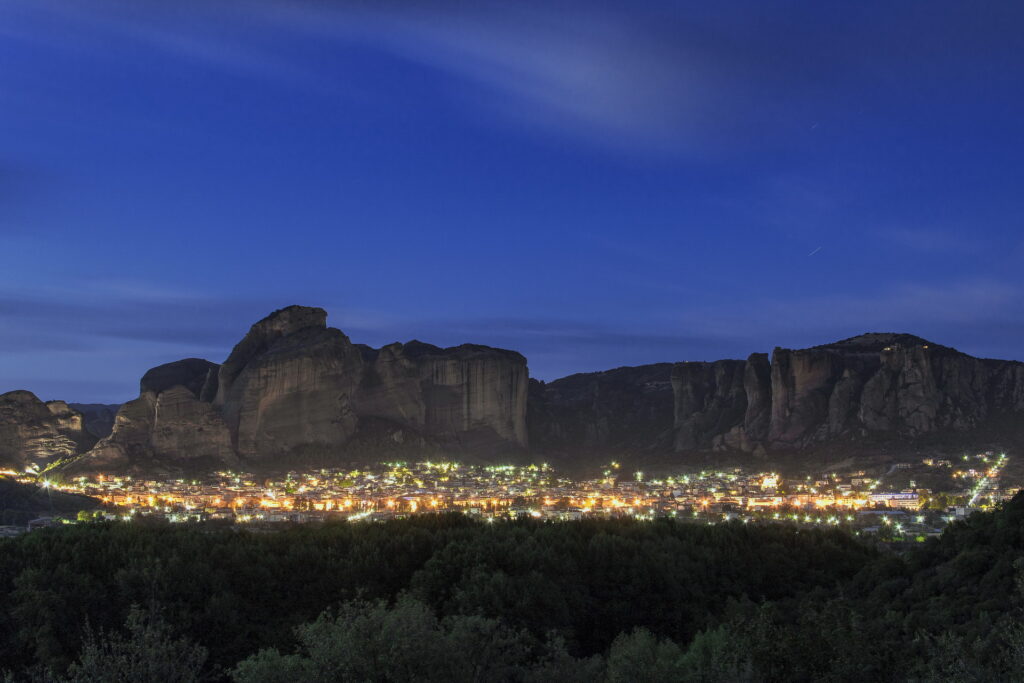 Kalabaka (also spelled Kalambaka or Kalampaka) town has a population of 12,000 citizens and is situated on the foothills of an extraordinary geological phenomenon, the giant cliffs of Meteora.