The Byzantine Church of Dormition of the Virgin Mary
Kalabaka Byzantine church is in the old districts of the town, an early Christian church built around the 4th or 5th centuries. It's dedicated today to the Dormition of the Virgin Mary. In our view this monument it's probably the most important in the whole region of Meteora. Not only of its old age but mainly for the many different historical periods incorporated in its architectural features as it undergoes numerous restorations over the 17 centuries that stand beneath the huge cliffs of Meteora. Kalabaka Byzantine church is the only church in the world today with an early Christian ambo or pulpit preserved in the center of the nave.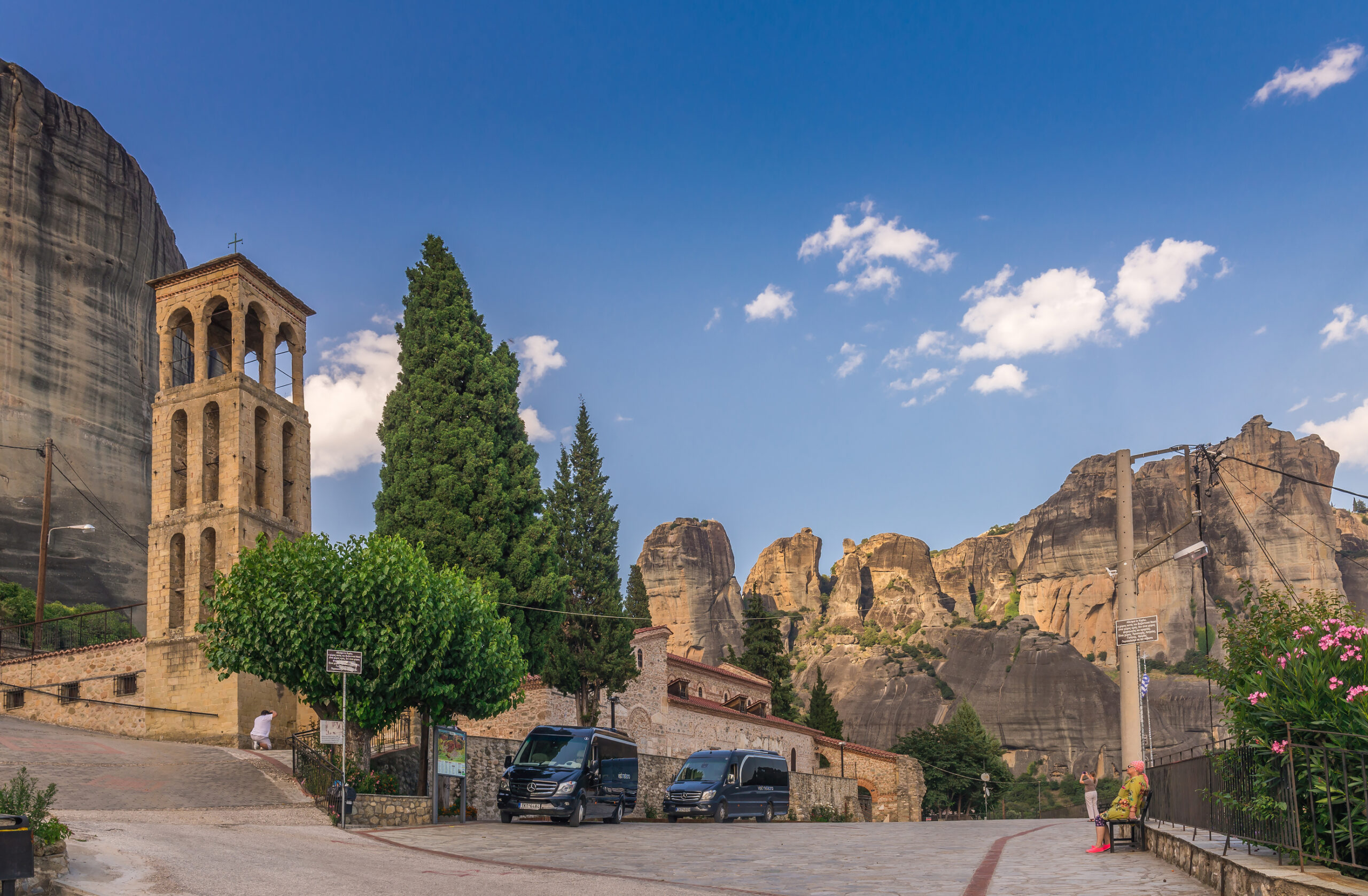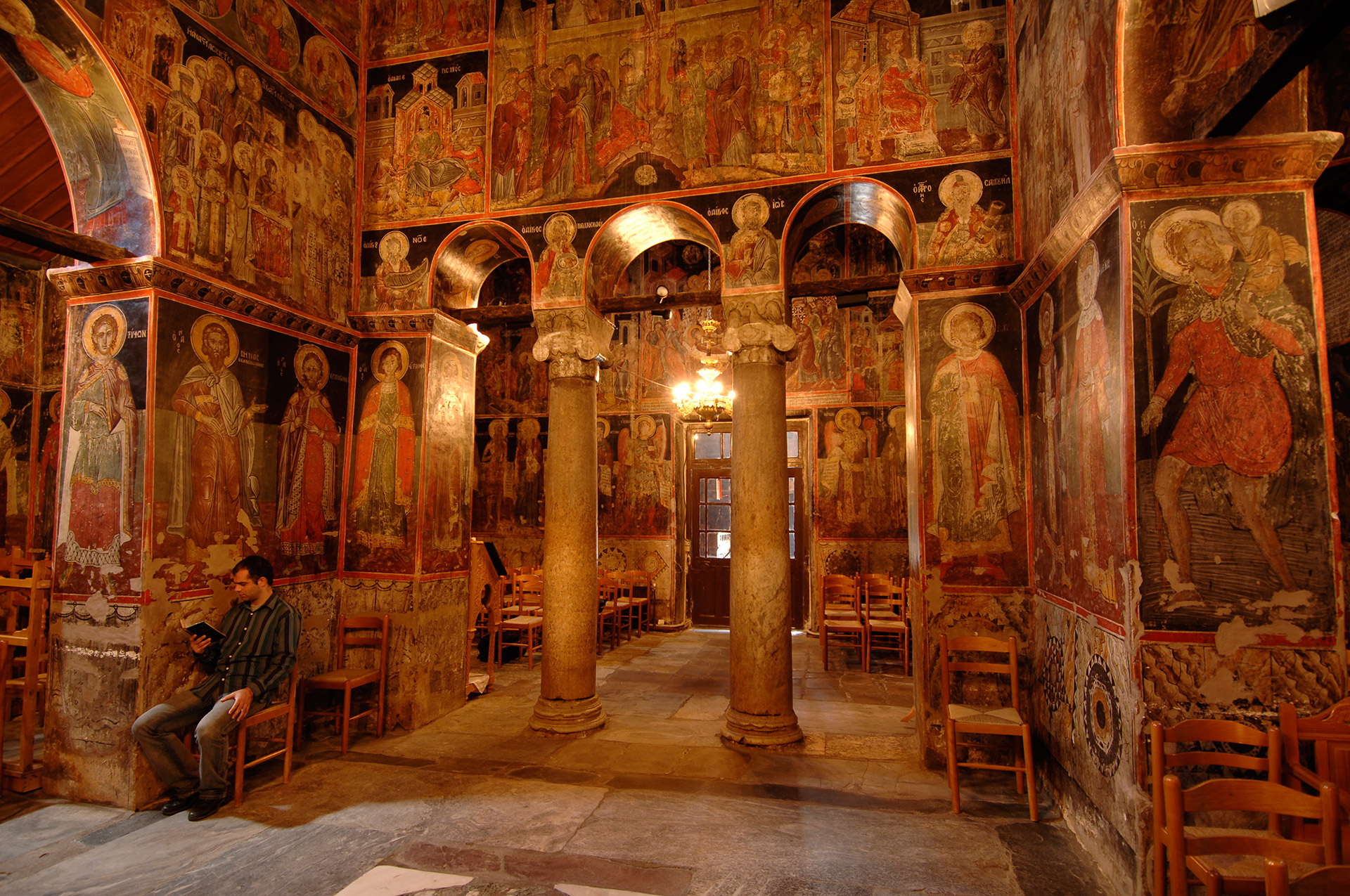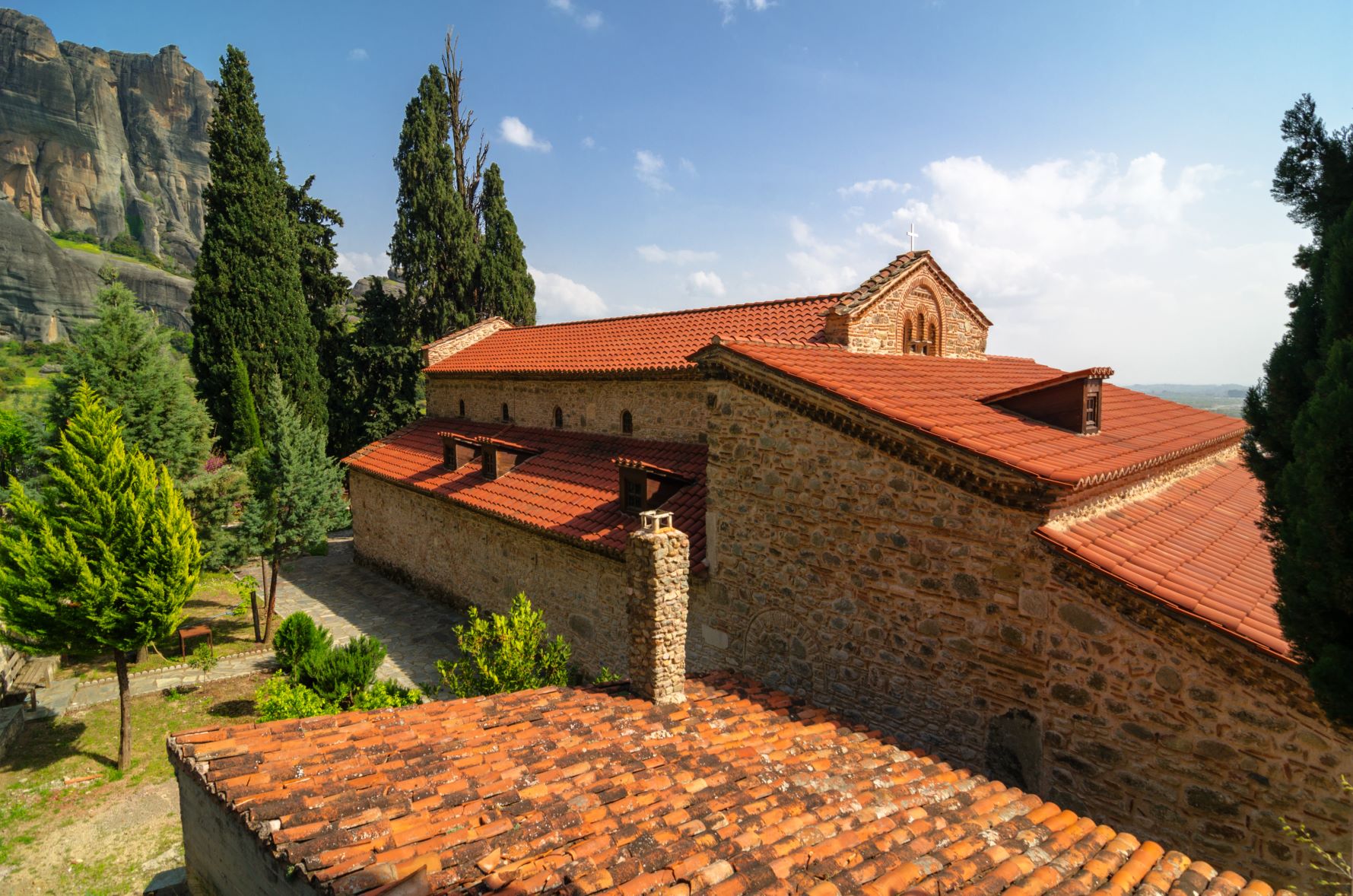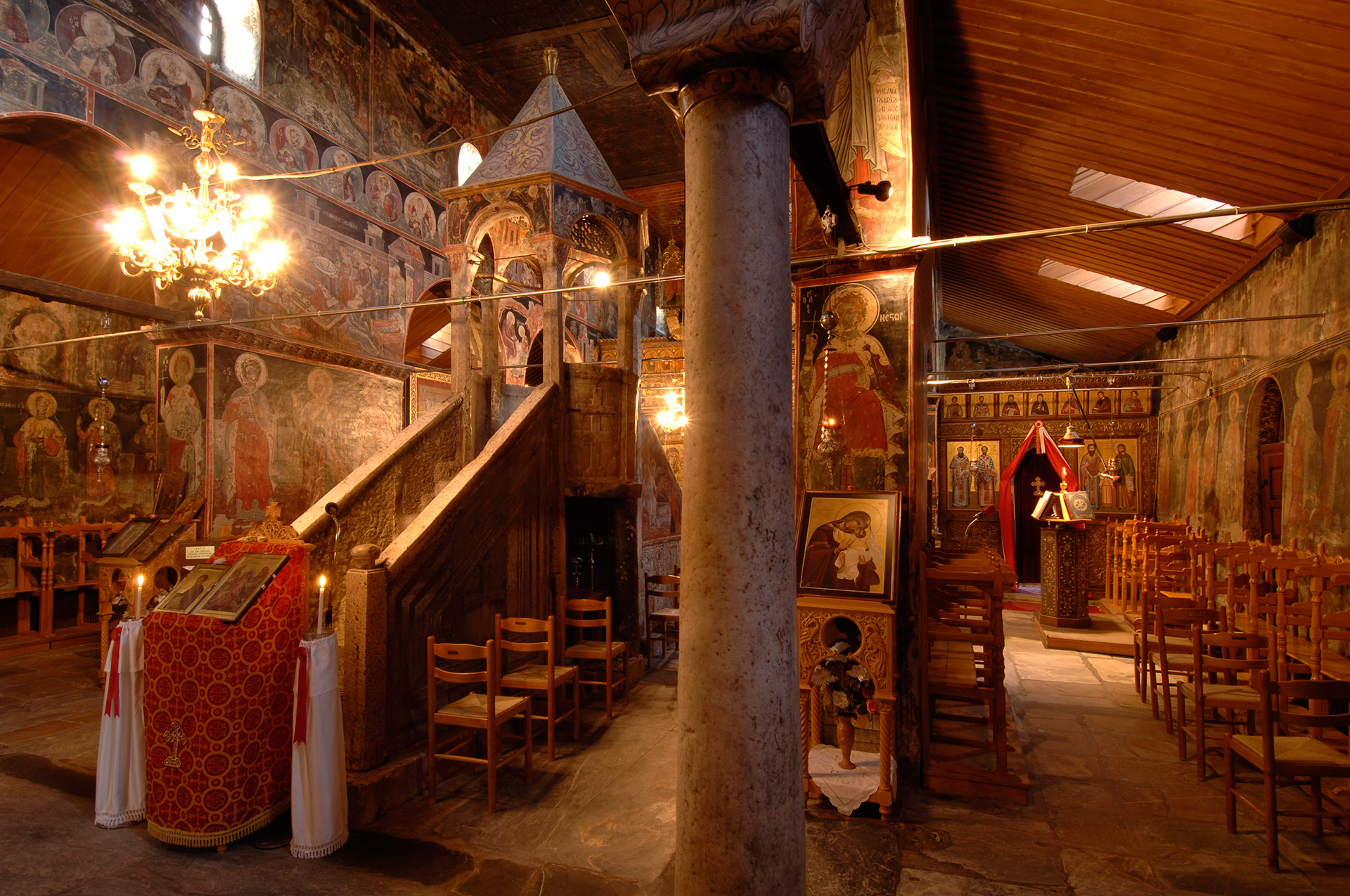 The church is open every day from 08:30 to 13:00 and from 15:00 to 20:00
It has a small entrance fee of 2,00 Euro per person
It celebrates every 15th August.
From there you can find the path that leads to the Holy Trinity monastery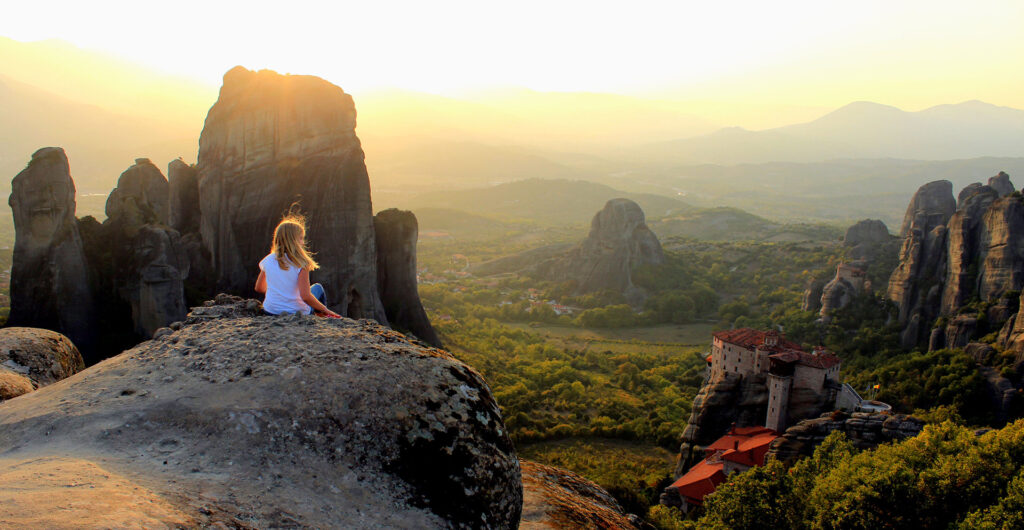 Discover the church of Dormition of Virgin Mary by joining the Sunset tour.
This small-sized tour will take you on a late afternoon visit to discover the hidden gems of this place. Allow the locals to guide you through the winding narrow roads of Meteora to places away from the beaten tourist paths. A 'life-saving experience rather than a sight-seeing experience. This tour is also offered on a private basis. Click here!
It is a must-see monument of Kalambaka, for its age and precious 11th and 16th-century Byzantine frescoes, as well as the ancient marbles visible on the outside walls. Relics of an ancient Greek temple dedicated to god Apollo which stood on the same spot from before Christianity. In the interior one can also pay attention to the older mosaic floor that is revealed in specific spots beneath the current stone floor. This is definitely one of the most precious early Christian basilicas around Greece and even nowadays serves as a still-active church for the locals.
As an ancient monument, the Kalabaka Byzantine church has managed to preserve the continuity of Greek history for the past 25 centuries at least. The church encloses in its walls and its architectural features the transition from the ancient religion to the Christian period and all the different evolutionary stages of Eastern Christianity for the past 2000 years. A truly hidden gem of Meteora that hasn't been discovered yet by the big masses of tourists. Up until now the Byzantine church of Virgin Mary has remained somewhat elusive, hidden in the shadow of monasteries and the rocks above, despite the fact that the church is 10 centuries older than the oldest monastery of Meteora.
Location of The Byzantine Church of Dormition of the Virgin Mary on the Map​