Main Info

Use discount code "10years"
Paste it on the checkout page and enjoy a 10% discount on this tour!
Travel from Athens to Meteora and back by train and enjoy captivating views of an out of this world landscape.
Join this 3 days rail tour from Athens to Meteora to discover the beauty and the history of a unique geological phenomenon and the Byzantine Monasteries, listed as UNESCO World Heritage Μonuments.
Share this tour with your friends
3 Days Rail Tour from Athens to Meteora
Why to book the 3 Days Rail Tour from Athens to Meteora with us
Just a few of the beautiful sights you'll see during your tour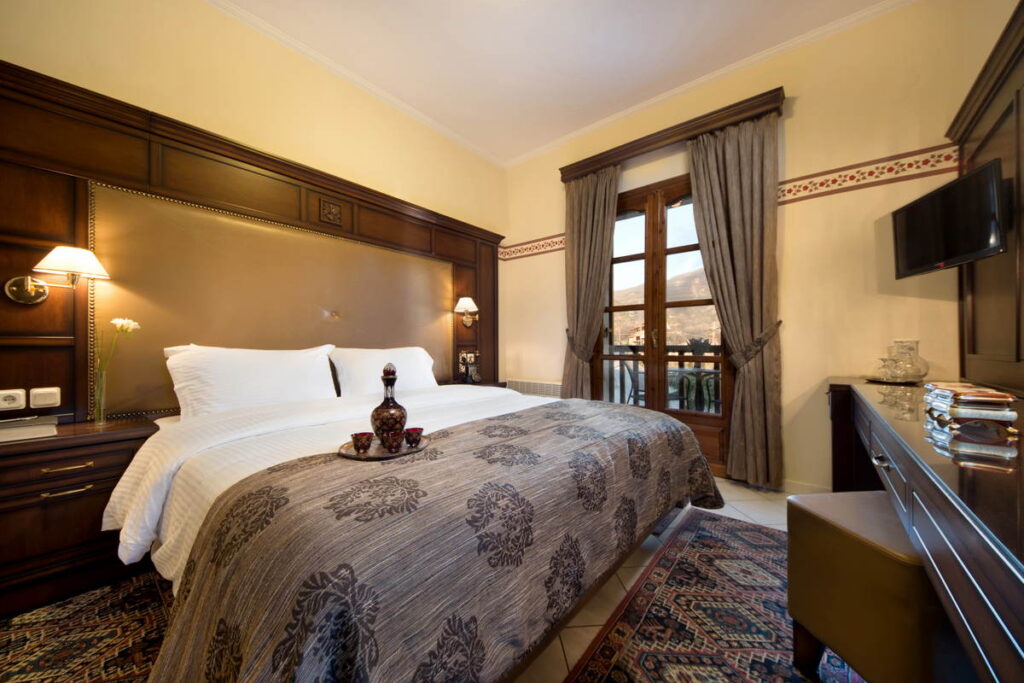 Standard rooms in good quality and comfortable three-star hotels. Accommodation options in this category are top boutique hotels or guesthouses, typically with a restaurant or bar on-site. Rooms with private facilities and breakfast included.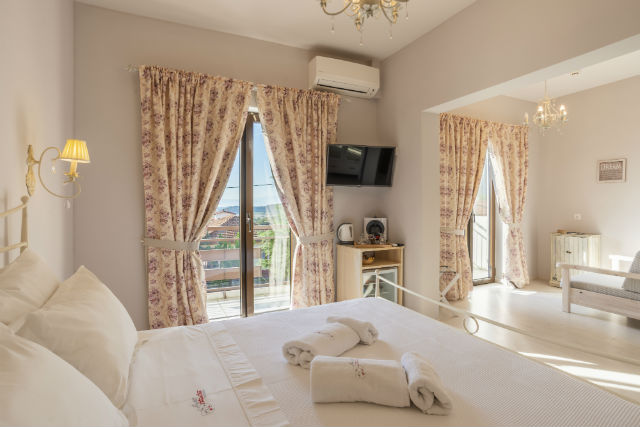 Standard rooms in four-star hotels or in Superior rooms in premium three-star boutique hotels. Accommodation options in this category are premium hotels, with a restaurant and bar on-site. Rooms with private facilities and breakfast included.
It's worth booking this 3 Day Rail Tour from Athens to Meteora to have someone else handle all the transportation arrangements so you can sit back and truly enjoy the experience. By booking this train tour from Athens to Meteora you are free to travel at your own pace with no tour leaders or set schedules. Seize the chance to engage in memorable activities on the 3 Day Rail Tour from Athens to Meteora that will definitely become the highlight of your entire visit to Greece!
The train tickets from Athens to Meteora and back are all issued on 2nd class seats as standard. If you wish to upgrade them to 1st class seats you may choose to add to your basket the 1st class seats upgrade add-on that will pop up on your screen before you complete the booking!
For more details on this tour, check the above section, and read about the tour itinerary, see photos and videos or read the FAQ!
100% refund if you cancel your reservation up to 48 hours prior to the start time of the tour​
Unused features are non-refundable. No shows forfeit entire payment.
Departure and return point
Frequently Asked Questions About This Tour
What other tourists are
saying about us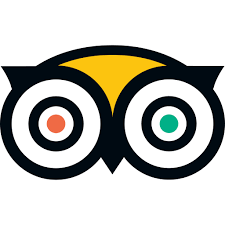 Rebecca tate Brisbane, Australia18
Incredible Highlight in Greece
Was super impressed with customer service from Visit Meteora agents, both with email communication and in-person in their office. They were all so welcoming and lovely and they all speak excellent English. We did a 2n/3d rail tour from Athens to Meteora (and back). Which included a hike, a sunset tour, 2 nights accommodation (best breakfast ever) and return rail tickets. We were touring when Covid-19 was affecting Greece and there were barely any tourists left but despite the dire situation, all the people we met were extremely accommodating for us and we had such a great insight to the Meteora. We weren't even allowed inside the Monasteries but it was still exceptional. On the sunset tour, of course you aren't allowed to spend "all day" there, it's limited! that's what makes it so special. But you are granted well and truly enough time to experience it, learn about all aspects of the Meteora and take plenty of photos while also having time to take it all in. You don't need longer time. The local guides taught us soooo much information we could barely take it all in. We visited a local church on the sunset tour (on our way up the mountain) and I was blown away by the incredible, sacred history of this old place. The train schedule was amazing and the upgrade to 1st class is definitely worth it, it's already so cheap! the seats are so comfortable even for spending hours sitting down. The views from Athens to Kalambaka and back again were so amazing that I kept putting my book down to look outside. This was definitely a highlight on our 2 week trip to Greece. The only thing that was better was the accommodation we stayed at on this Visit Meteora tour - Monastiri Guesthouse. That was an incredible memory for us and I have written a separate review for them. Thanks to all the staff for making it so memorable.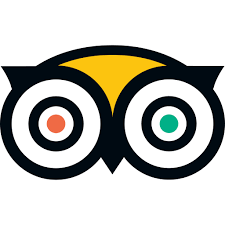 Antonio Del Cueto Mexico City,
A Memorable Enriching Experience
My husband and I did the 3 day 2 night tour with Visit Meteora Travel and would highly recommend to anyone visiting Greece to book this trip. It was a highlight of our visit to Greece. We did the Sunset Tour and the Half Day Hiking Tour, both absolutely sensational, each giving a different perspective of this unique landscape. Visit Meteora Travel is a highly professional company. Both guides we had for our tours were very knowledge, friendly and fluent in many languages. All the transfers, tours, accommodation (at Dellas Boutique Hotel, Kalambaka, were excellent.. 10/10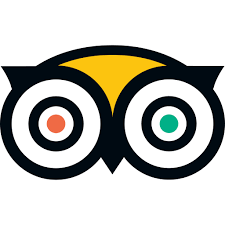 MS
Top Notch!
We did the 4 day, 3 night train tour from Athens to Meteora, the Sunset Tour, Mount Saint Scramble and 2 other hikes just this past week. We travel extensively and have to say that they were the best tour company we have every dealt with. Everything was flawless and VIP the entire way. Guides went above and beyond, all loved what they did and showed us an unbelievable 4 days. Logistics were completely smooth and beyond organized. You guys are the best; thanks for treating us like royalty!