Pyli is a municipality in the Trikala regional unit, Greece. Situated 18 km west of Trikala, right at the bottom of two mountains Itamos, and Koziakas, which mark the beginning of the Pindos mountain line.
The municipality of Pyli contains 7 municipal units, but the town itself has a population of about 2,000. Most inhabitants are either self-employed in small business establishments or work in Trikala. Pyli had always been the major trade center for the surrounding settlements and is full of interesting monuments and beautiful scenery. It marks the entrance to a great gorge and the natural path that leads to the city of Arta. The river Portaikos, a tributary of the river Pineios, runs through this location.
The settlement of Pyli has been referenced since antiquity. It is first mentioned in the work of Pausanias, Description of Greece (Hellados Periegesis), a travel and cultural guide of ancient Greece, referenced as "Great Gates" because the location is a natural passage between Epirus and Thessaly.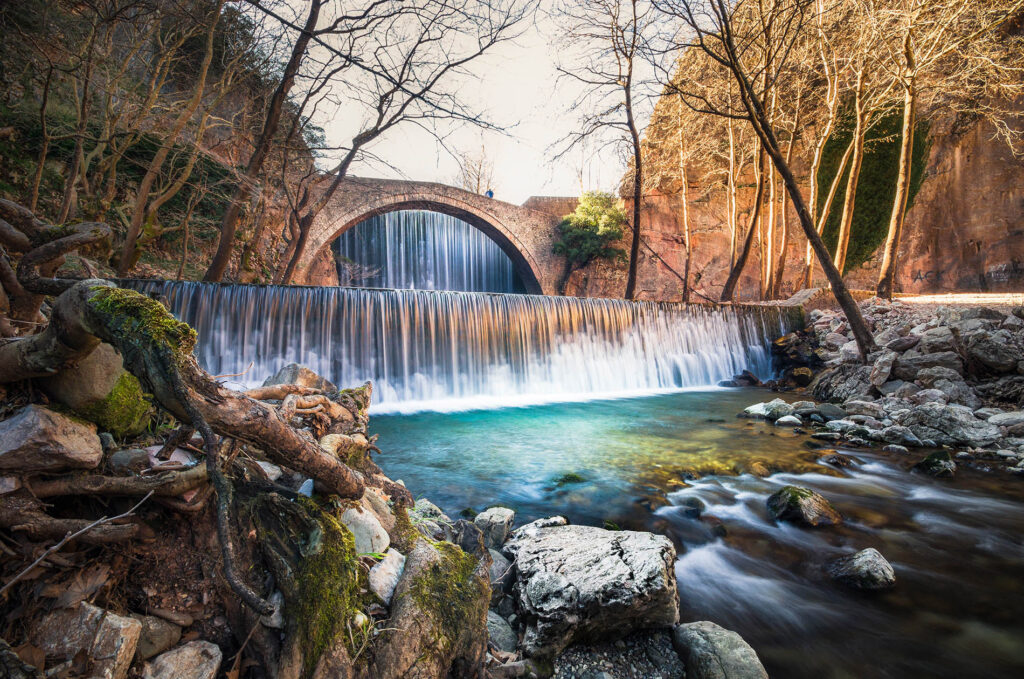 The monastery of St. Vissarion, where women are not allowed to enter and have a total of 365 cells for the monks, situated on the mountain of Koziakas.
The monastery of Theotokos, at the Gkoura location, is situated on the mountain of Itamos.
The ancient castle of Athinaion is at an altitude of 1356m, near the monastery of Theotokos at Gkoura.
The arched bridge at the Pouri location, which is considered to mark the end of the mountains and the beginning of the settlement, is a classic example of the stonemasonry of the era it was built (1514).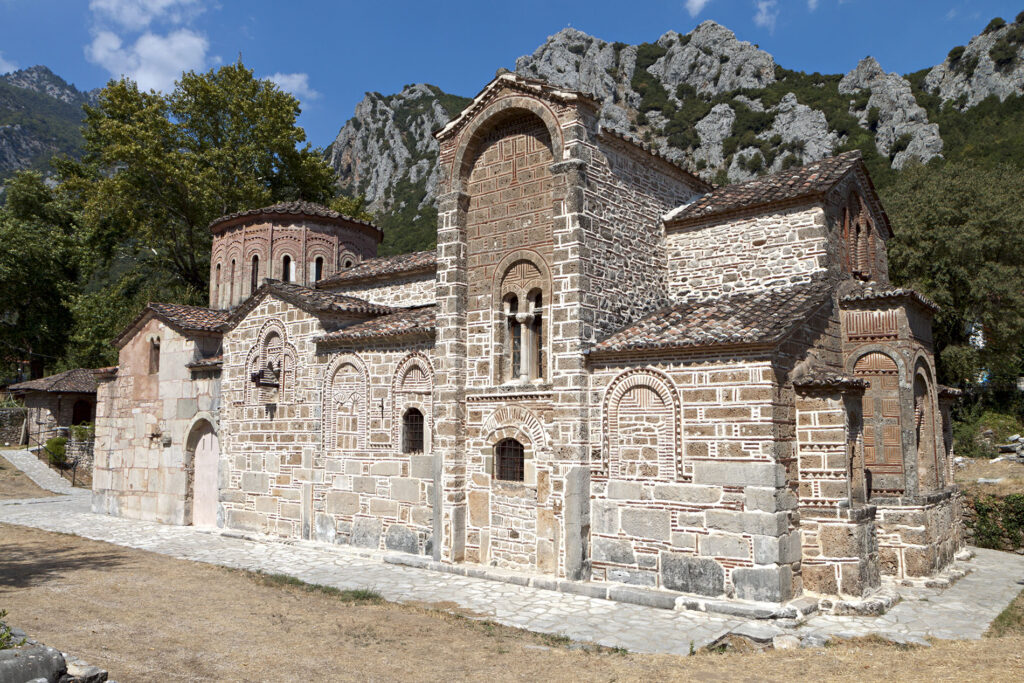 There was also a temple devoted to Aphaia Athina in the surrounding area, whose ruins can be still seen. It is also recorded that Alexander the Great passed through Epirus and came to Thessaly through Pyli, in order to ensure Thessaly's support in his plans (which was successful, the cavalry of Thessaly became notorious in Alexander's campaign). It was also later revisited by King Philip of Macedonia the Fifth.
In modern years, Pyli has been the local trading and education center for the surrounding villages and settlements, especially those situated in the mountainous area west of Pyli. Since Thessaly was merged into the Kingdom of Greece in 1888, Pyli was always intensely populated and bristling with activity, being characterized as a 'small town' and electing a mayor of its own.
A place of great historic importance due mainly to its strategic location as well its unique landscape, Pyli boasts a large number of monuments, especially considering its size.
Location of Pyli on the Map