Meteora is an excellent destination for any awesome family escape. Whether you're seeking a relaxing getaway or a more adventurous, active vacation, Meteora and surrounding area is the ideal place for a great family break.
Every day of your family trip will be full of educational opportunities. New scenery, new people and new experiences will give your family the opportunity to learn about a different culture, practice a new language, participate in the local economy, and learn about conservation and sustainability.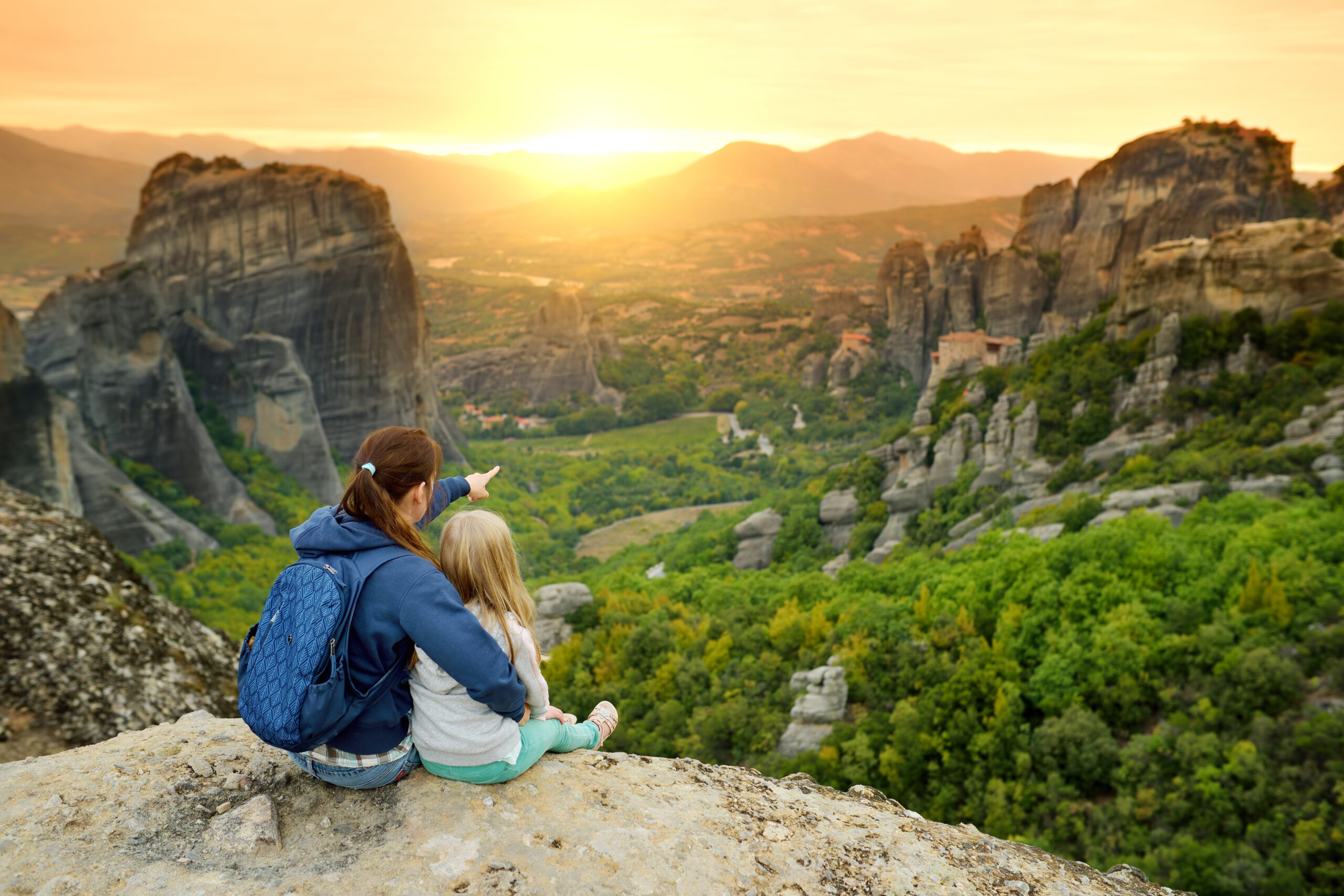 Some of our favorite and best family educational trips are listed below:
Meteora Sunset Tour from Kalampaka
Plan your Meteora vacations today, and allow us to help you have unforgettable family holidays in Meteora!