This is the most popular local cave, dedicated to St. George and located in one of the steepest slopes of a high rock, right outside the village of Kastraki.
The meaning of this cave's name is "Saint George with the Scarves" (Madilas) and it is justified by a traditional custom that originated in the era of the Turkish Occupation in Greece. In the 17th century, a local Muslim landowner cut some trees from the sacred forest that was dedicated to Saint George. The Saint then caused the paralysis of that man's hand, but he was cured after he offered to the Saint his wife's veil, a most valuable gift according to the Muslim religion.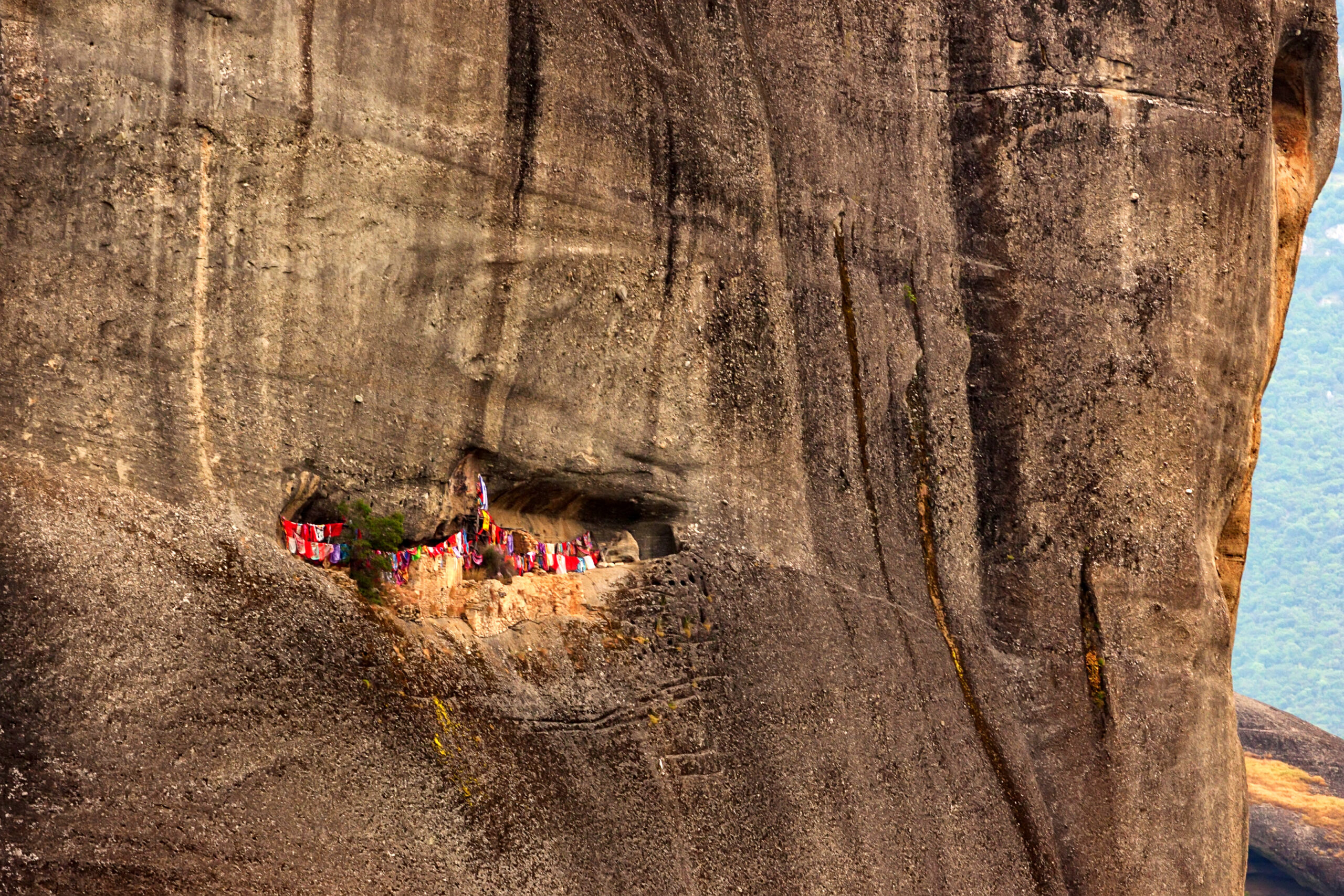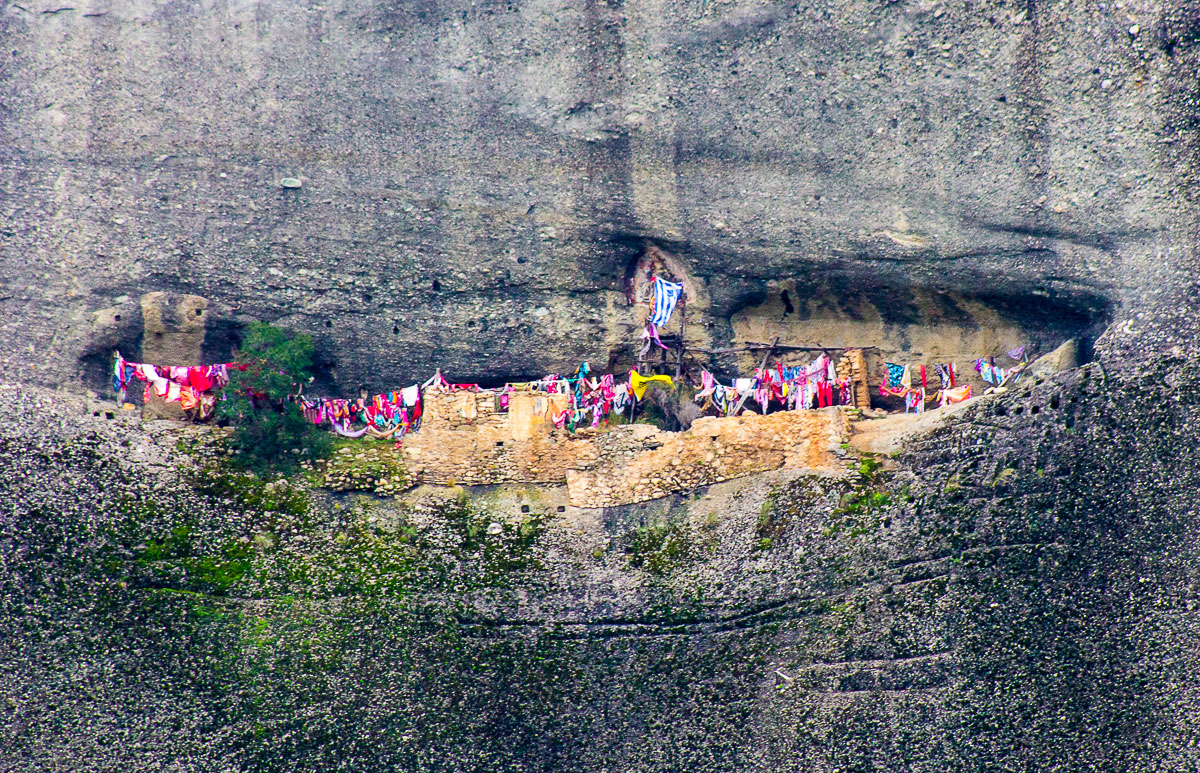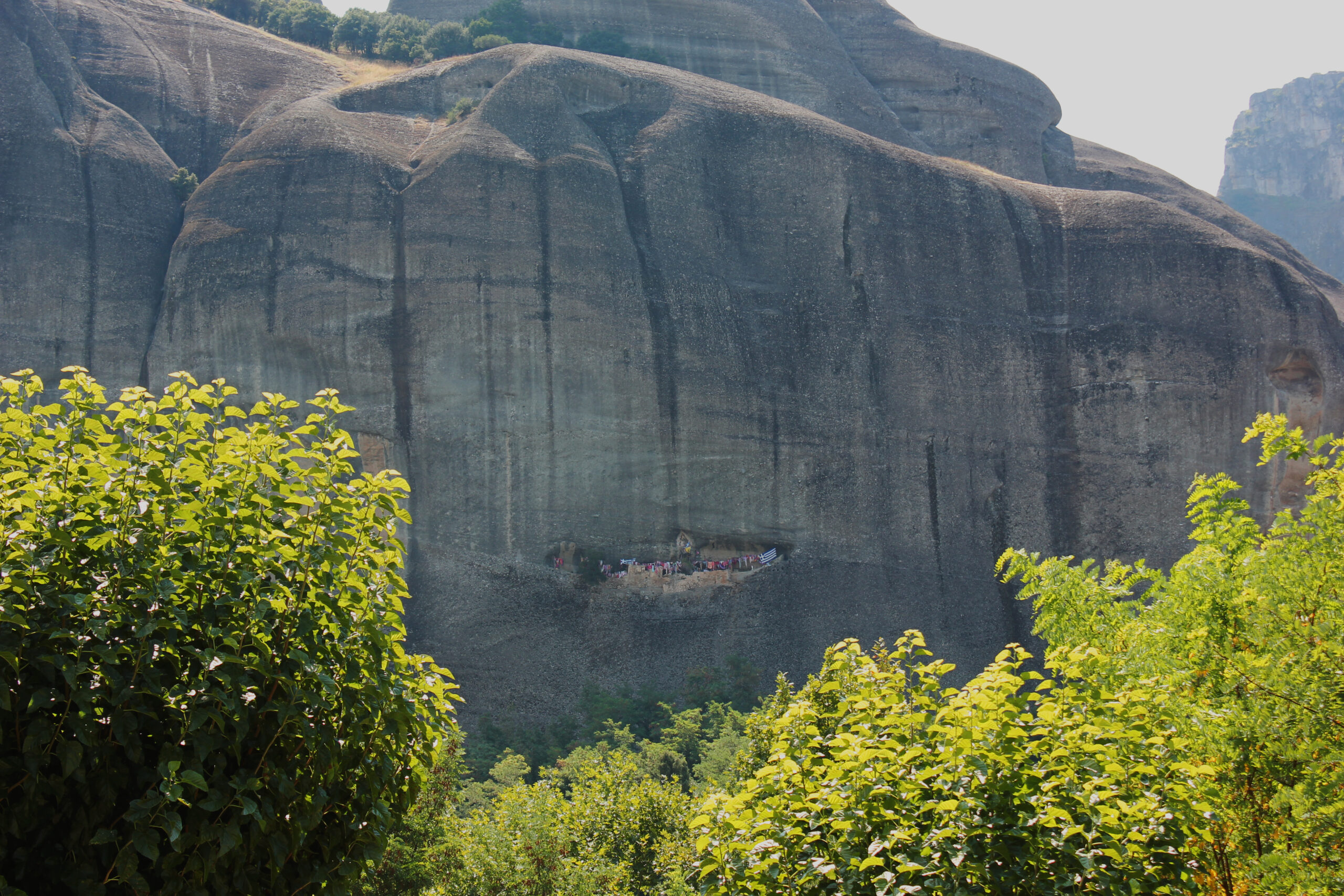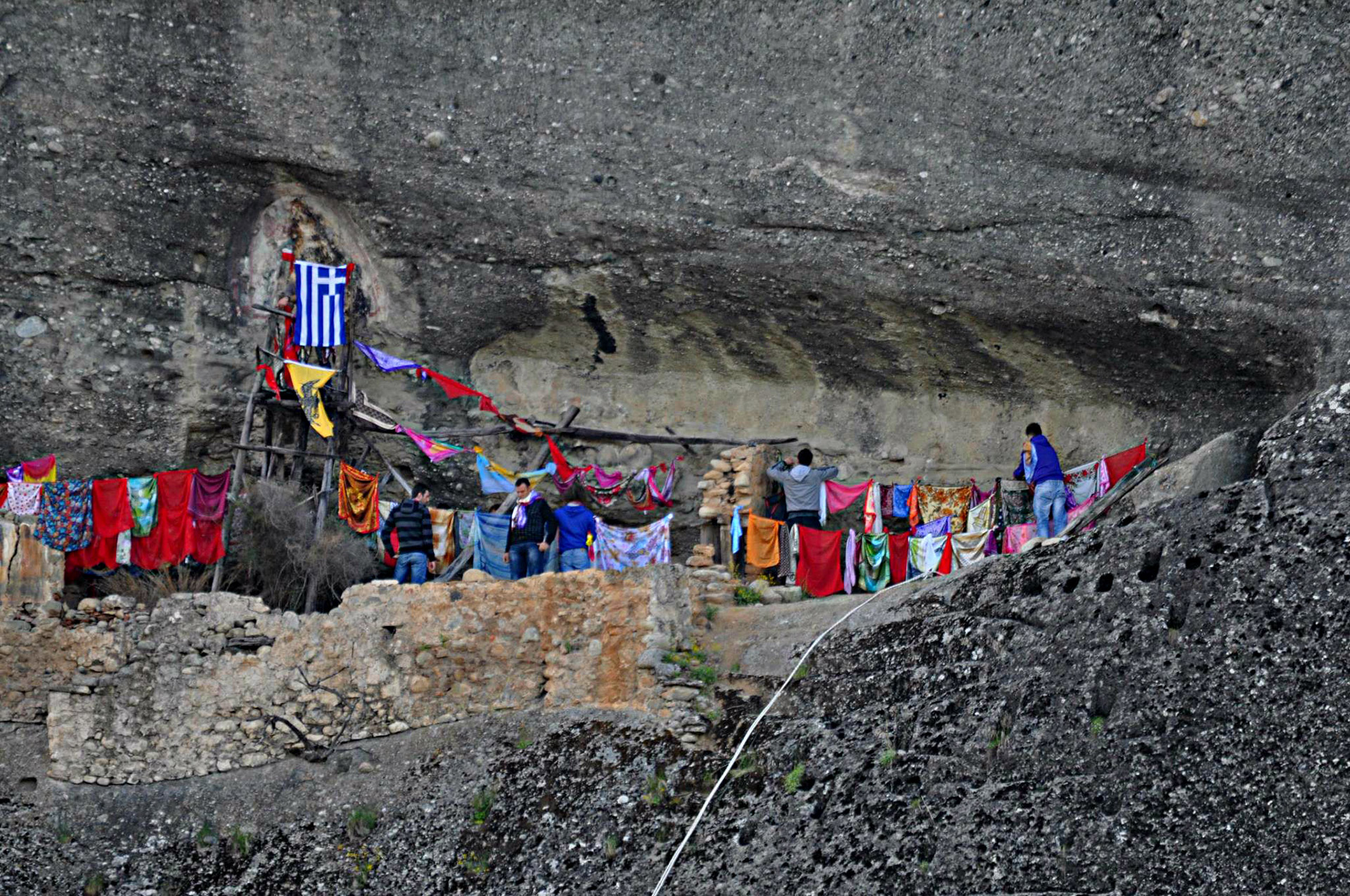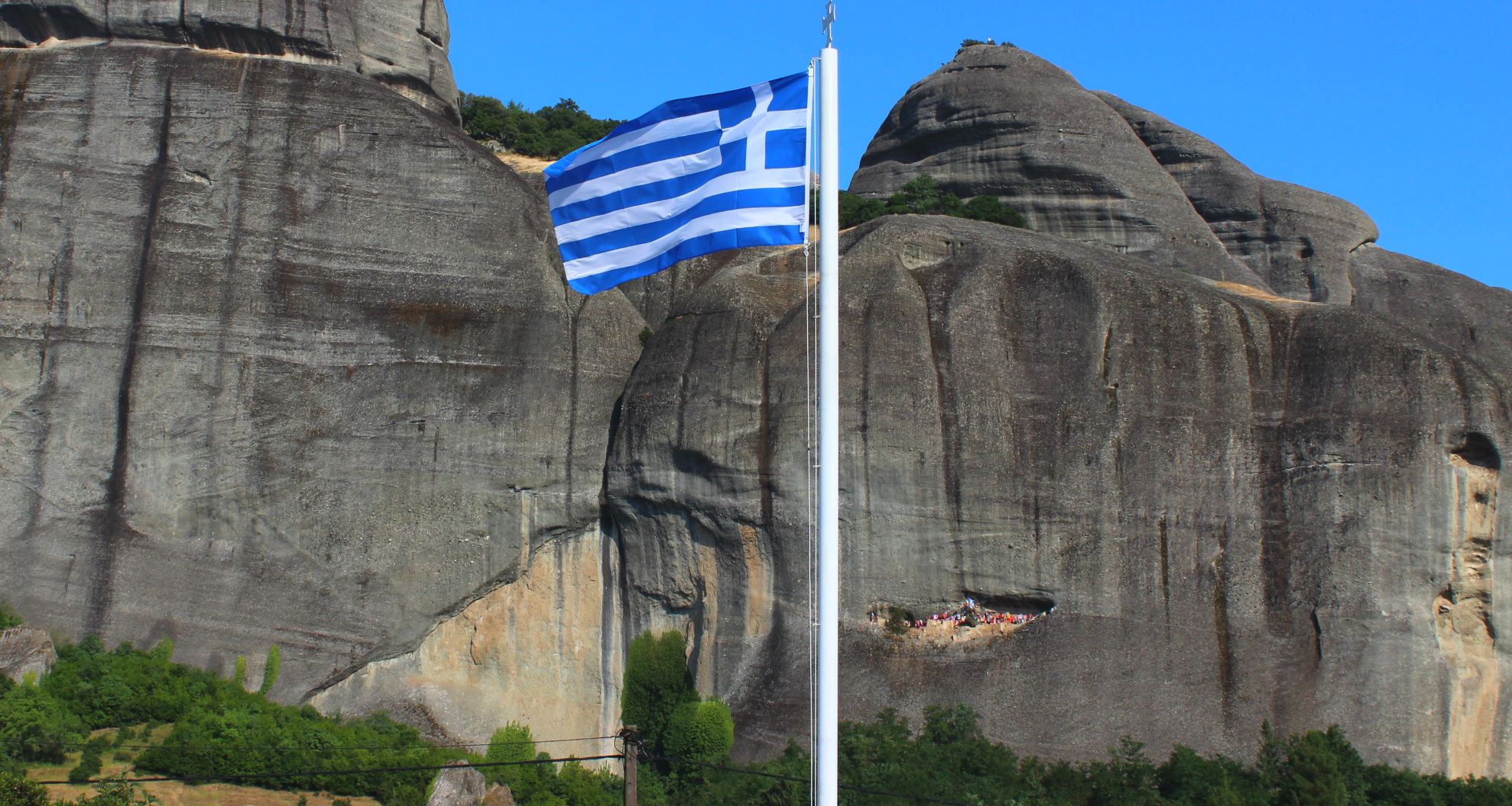 To symbolize that act of donation honouring Saint George, believers hang colorful scarves once a year on a rope supported by trees, near the cave's entrance. Young men from the neighboring village participate in an annual climbing competition and carry down the old scarves which they then keep at home as a token of good health.
Owing to the magnificent view of this location, a new district with traditional houses, small but modern hotels, and well-known tavernas emerged around Doupiani, in the picturesque village of Kastraki.
Don't forget to read an interesting post about St. George Madilas from our blog.
Location of old chapel of St. George madilas on the Map