The Monastery of Ypapanti
The hidden monastery of Ypapanti is a truly hidden gem of Meteora. The old abandoned monastery is located in the northern part of Meteora and its accessible mainly on foot. Ypapanti monastery was constructed back in the 14th century and today it's fully restored and renovated.
Byzantium, during the 14th century, after centuries of decline was reduced to a mere shadow of the once-mighty East Roman Empire. The last Christian emperors of the East, now controlled only a tiny handful of territories of what once used to be a vast empire. Desperately struggling to contain the advancement of the Ottoman Turks in the East. 
For many Christians of that period, the end of a thousand years old empire seemed inevitably near. Their last hope was to retreat in their faith, in the most mystical aspects of it: monasticism. The monastery of Ypapanti was first established during this dark period, in the year 1367.
The pathway to the monastery of Ypapanti follows the northern side of Meteora's rock complex, most of it through the woods.


Ypapanti monastery is closed for the public.


The celebration of the monastery is every year on the 2nd of February.


The statue of father Efthymios Vlachavas (1760-1809), one of the most important pre-revolutionary heroes, stands there.
Fully constructed inside a large cavity of a rock, this monastery is very indicative of its kind, compared to the ones that are usually seen on the peaks of rocks. A monk under the name of Nilos, in the year 1367 AD, along with another monk named Cyprianus became the founders and the owners of the monastery. It was destroyed in 1809 when the local rebel and hero Papathymios Vlahavas was arrested here by the Turkish army of Ali Pasha.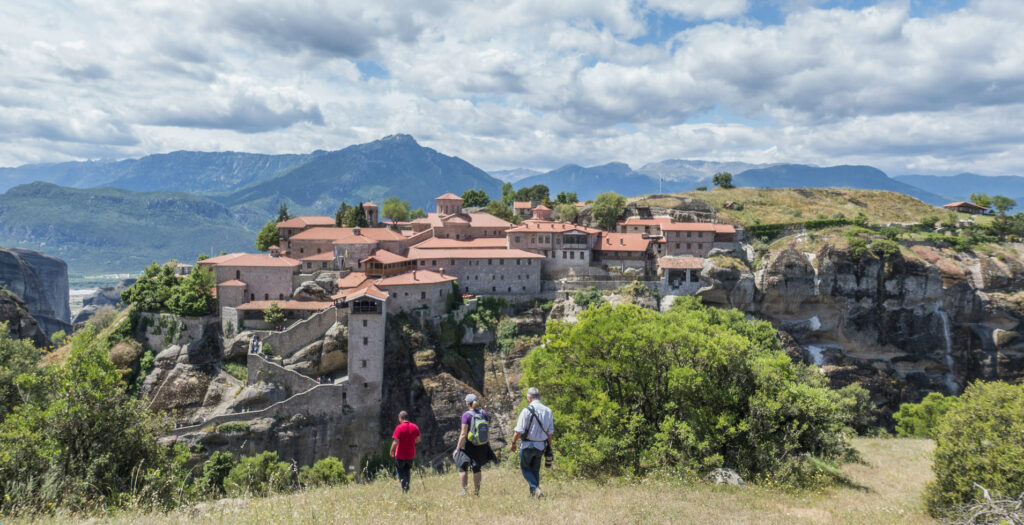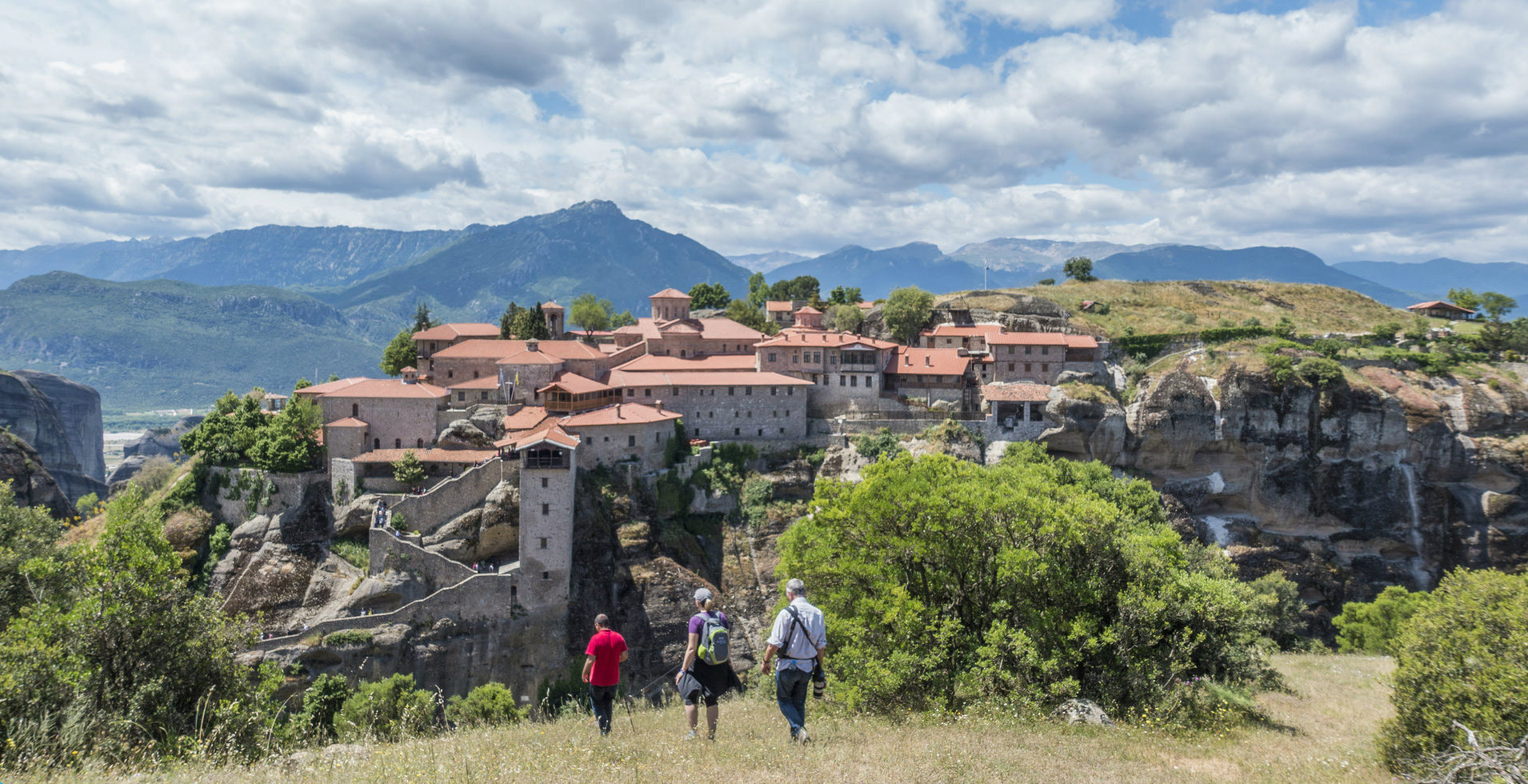 Discover this hidden monastery by joining the Hiking Tour of Meteora.
You'll discover the hidden monastery of Ypapanti and the ruins of St. Dimitrios. Listen to the stories and the legends behind each place you pass along the trail and the thousand years of history will become alive through the exciting narrative of our local mountain guides.
Location of The Hidden Monastery of Ypapanti on the Map