The Hermit Caves of Badovas
The hermit caves of Badovas are very close to Kastraki village. Between the village and the town of Kalabaka, surrounded by immense rock pillars lays the small valley of Panaghia (Virgin Mary). It stretches between two large rock formations called Pyxari and Amparia and a few other smaller rocks which almost completely engulf it from all three sides.
The locals know this place by the name of Badovas or the hermit caves of Badovas. Badovas is the name of a nearby restored but abandoned small monastery dedicated to St. Nikolas or Agios Nikolaos of Badovas. The monastery was likely built back in the mid 14th century into a natural big cavity existing on the side of a cliff that nowadays bears the same name.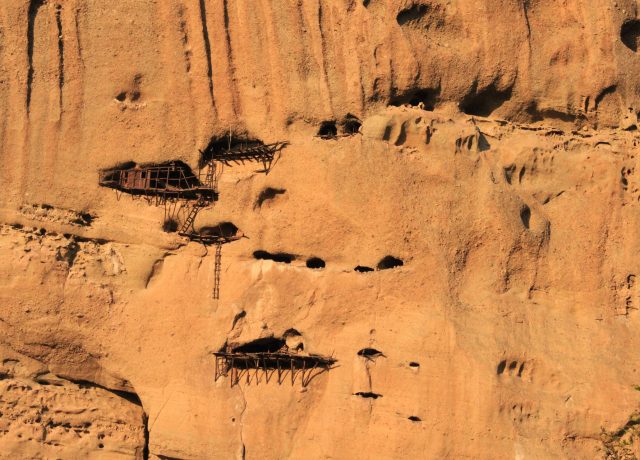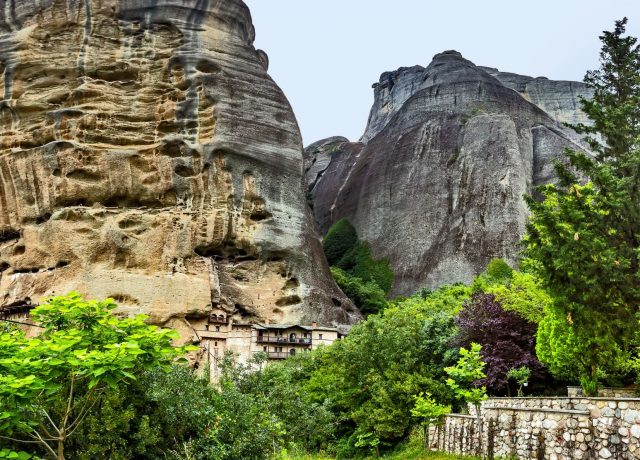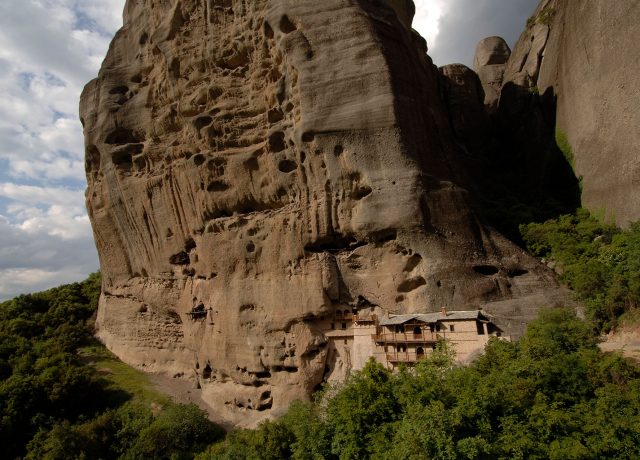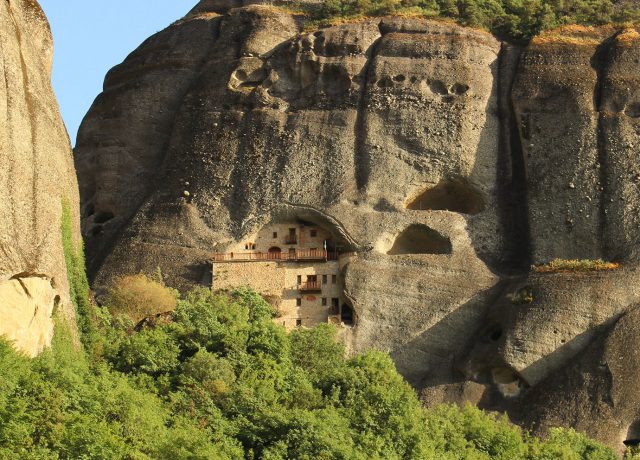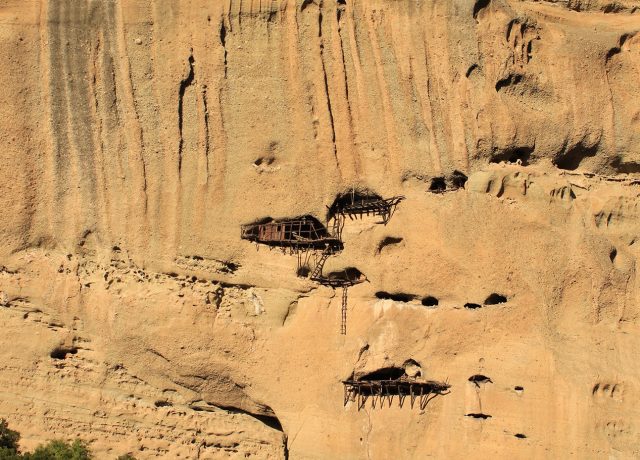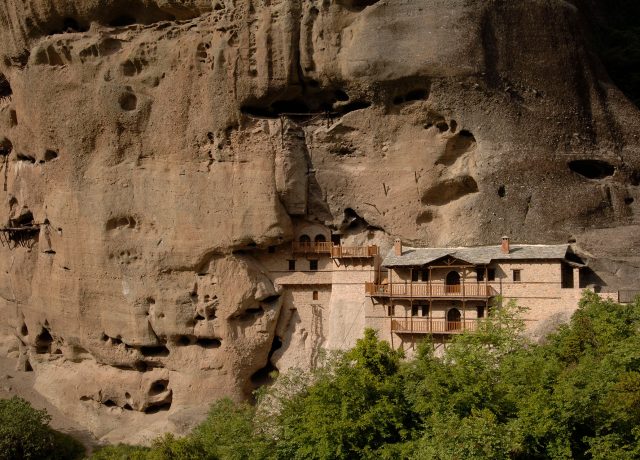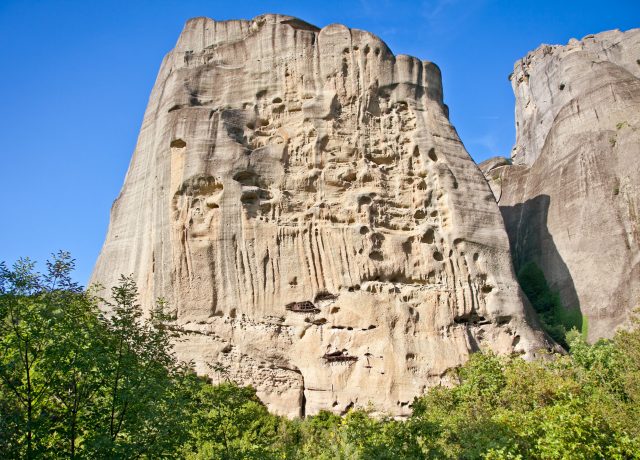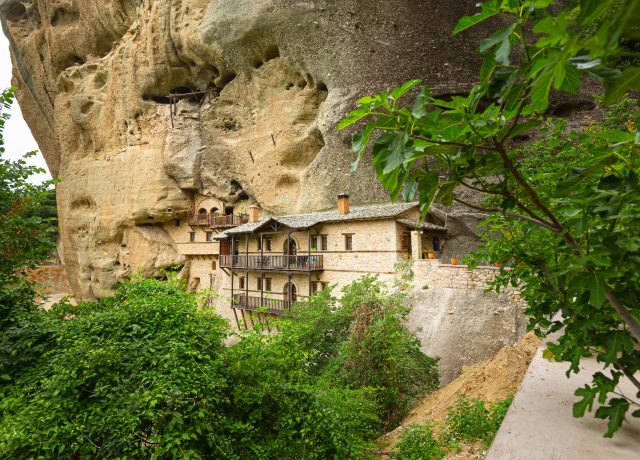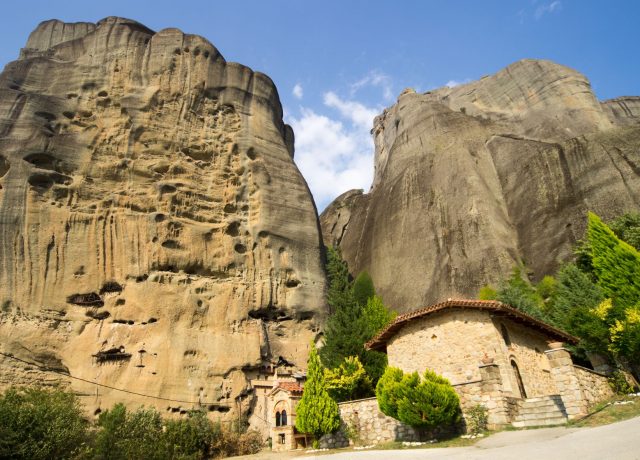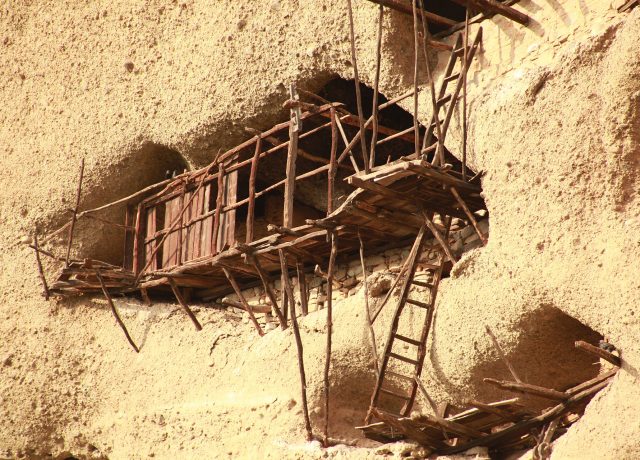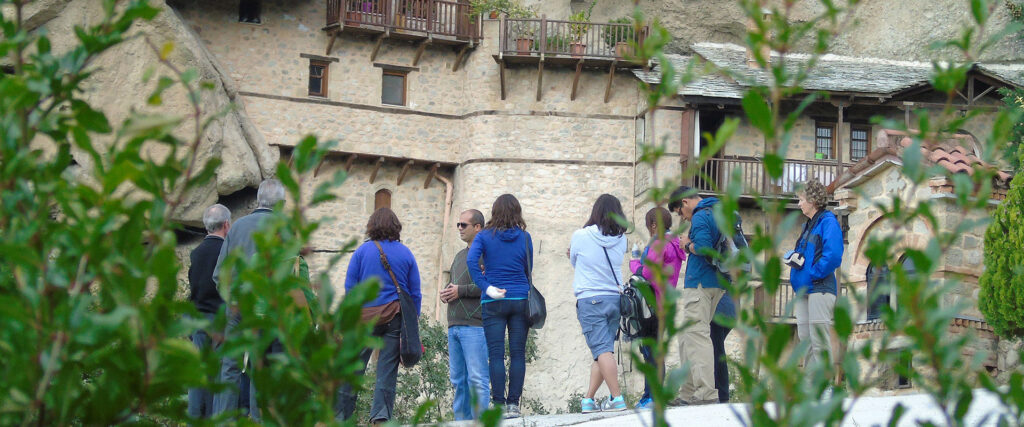 Discover this hidden monastery by joining the Sunset tour.
While all the masses of tourists are long gone, join an amazing sunset tour that undoubtedly will become the highlight of your entire Meteora visit. This small-sized tour will take you on a late afternoon visit to discover the hidden gems of this place.
In the center of the valley lies the old chapel of Panaghia from the 19th century. On the foot of the high rock of Pixari is the skete of Aghios Antonios, partially built inside the large cavity on the foothills of the rock.
In the old days, this skete was accessible through a cave that existed right below it, where a wooden ladder connected it with the upper cave. Next to it, placed on the same cliff are the hermit caves of Agios Grigorios or St. Gregory. The hermit caves of Badovas is the place where the last of the hermit monks of Meteora lived more than 2 centuries ago.
Today, the wooden ruins of ladders and other scaffolds still remain, perched high up on the cliff of Pyxari. A stark reminder of the physical and spiritual effort monks put in this place for centuries! The hermit caves of Badovas with the small monastery is one of the few places in the world that someone can witness all three types of monasticism within the Greek Orthodox Church, co-existing today side by side…
Owing to the magnificent view of this location, a new district with traditional houses, small but modern hotels, and well-known tavernas emerged around the foothills of the cliffs surrounding the hermit caves of Badovas, in the picturesque village of Kastraki.
Location of the hermit caves of Badovas on the Map