By Aliki Seferou
Brimming with natural wonders and cultural sites that date to different eras, Thessaly never ceases to amaze travelers. Among valleys and mountains, rivers and lakes, make their appearance ancient monasteries, stone bridges and Byzantine castles. Explore the top things to see in Thessaly and embark on a unique journey.
Meteora
First on the list with Thessaly's exquisites landmarks come unquestionably Meteora, the spectacular monument that lures locals and tourists. A cluster of imposing sandstone cliffs of peculiar shapes on top of which stand Byzantine monasteries. The first monastery was built on the highest rock in 1356 by Athanasios of Meteora followed by the rest. The site was then named Meteora which means objects levitating. By the 16th century there were 24 monasteries but today only 6 survive. Meteora is listed as a UNESCO World Heritage Site since 1989.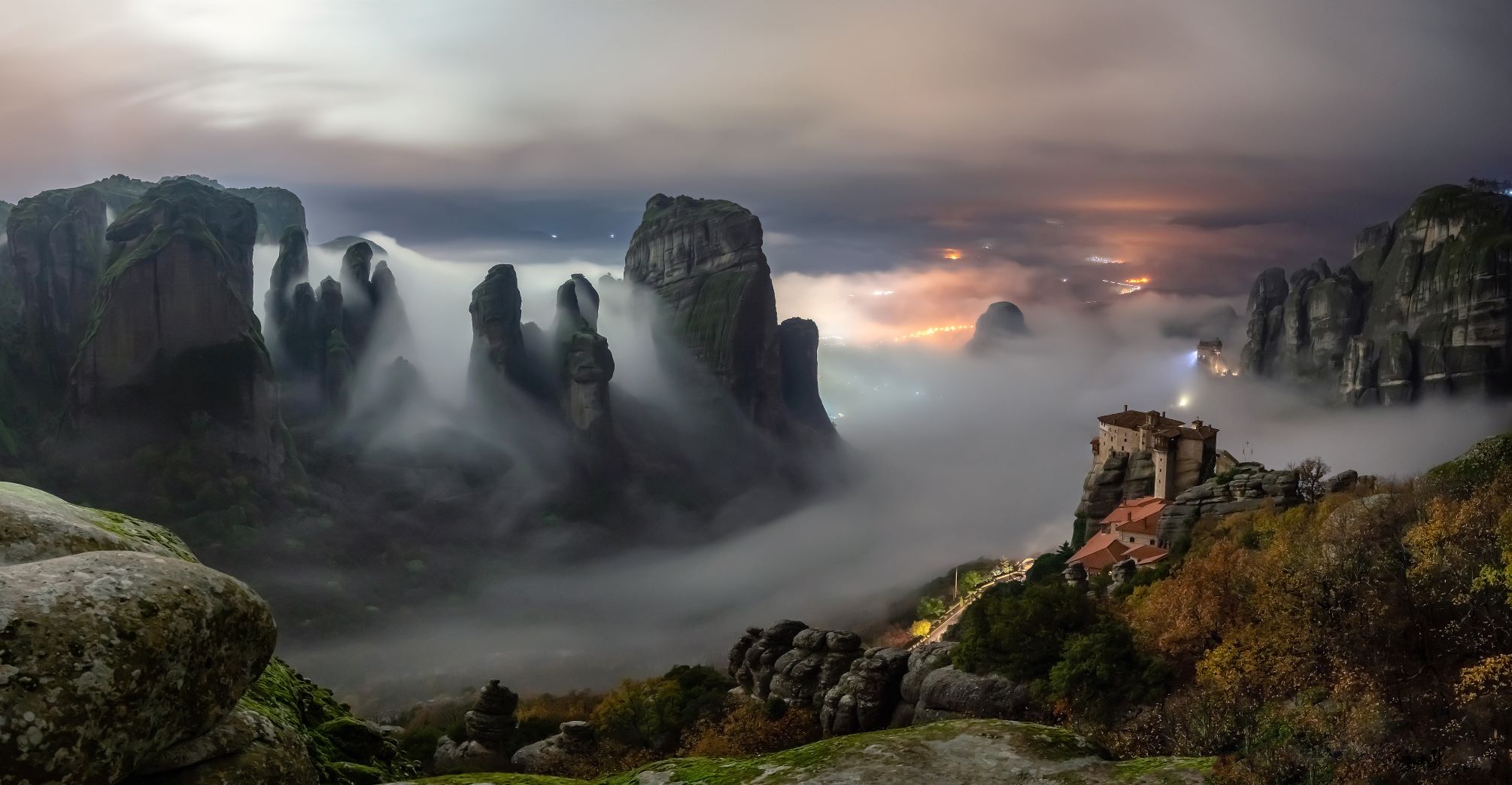 Olympus
Spanning 2917 meters above sea level, Mount Olympus is the country's tallest mountain. It stretches along the borders of Macedonia and Thessaly. It is widely known from Greek mythology as the mountain of the 12 Gods. Home to rare animals and over 1700 plant species, the dramatic mountain is a pilgrim for nature lovers and adventurous climbers that aim to conquer its slopes.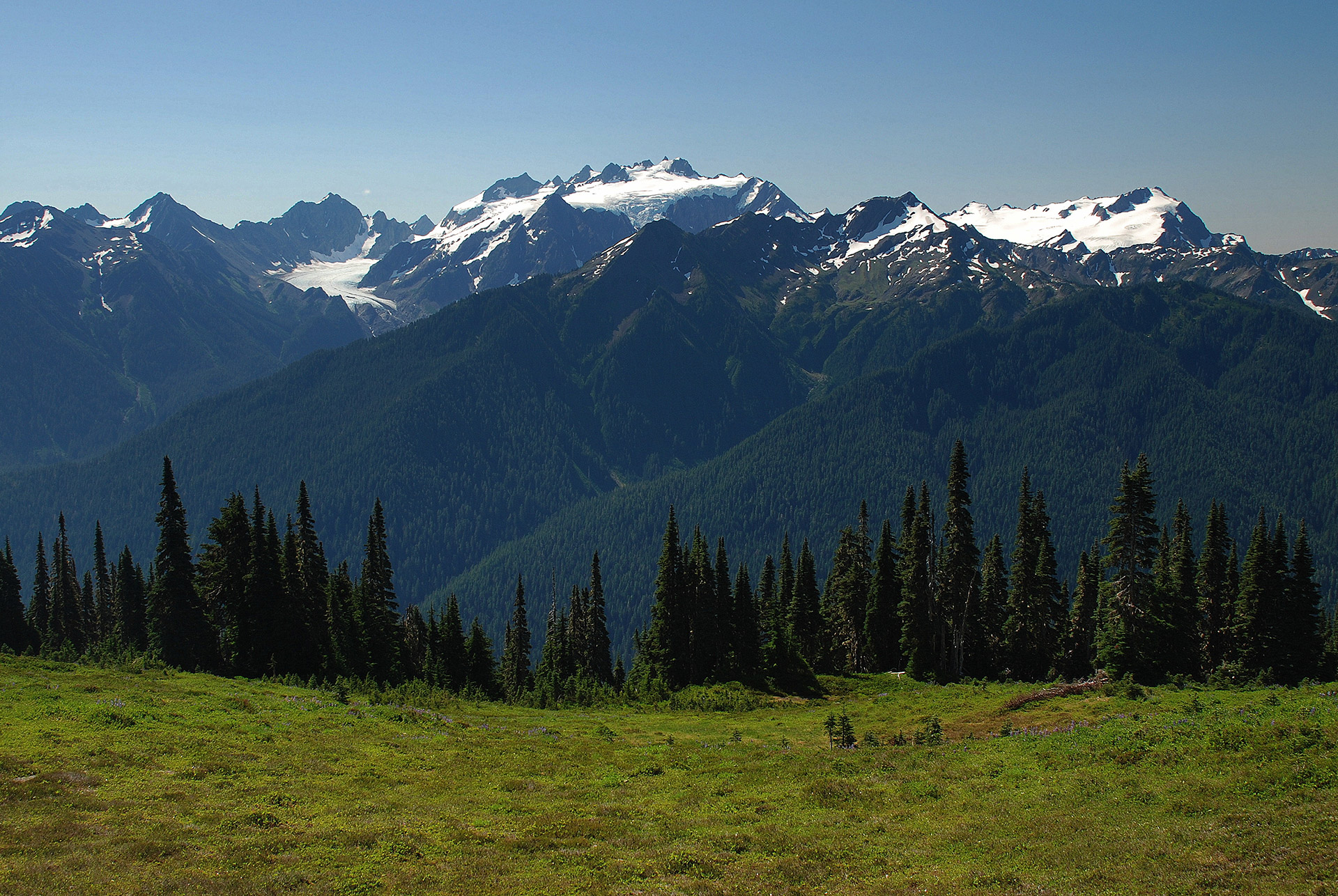 Kursum Mosque
In Trikala stands a 16th-century Ottoman mosque that has been designated as a UNESCO-protected site. It was founded by Osman Shah, son of Mustafa Pasha, who offered it to the city he was in charge of, after being healed of a sickness that put him through great hardship. It features a square prayer hall and an 18-meter long semi-spherical dome. It is the only surviving mosque in the city of Trikala and nowadays it hosts minor events.
Paleokarya and the bridge
While exploring the beauties of Paleokarya, don't miss out on making a stop at the bridge that connected Epirus to Thessaly. The 16th-century one-arched stone bridge is 26 meters long and 10 meters tall. A waterfall of 12 meters high is showering it from one side ending up to a smaller one of two meters tall composing a magical landscape. Clio Muse Tours' free self-guided audio tour "From Meteora to Paleokarya: the legends" leads you to one of Thessaly's most beautiful routes. Along the way, you'll discover archaeological sites while you're listening to a professional tour guide narrating their stories on your headphones.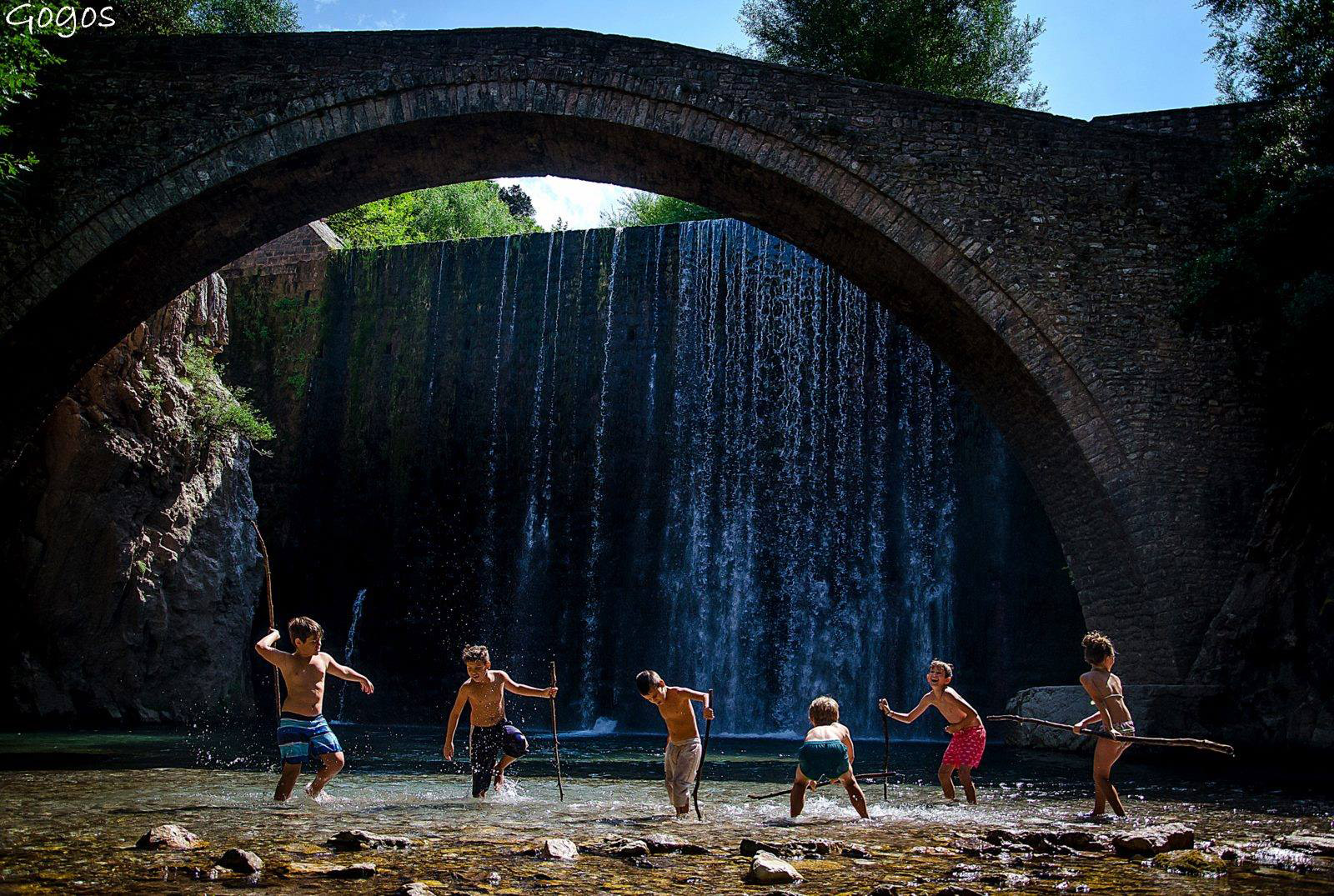 Pelion
Combining mountainous views, breathtaking beaches and traditional villages, Pelion is one of the most beautiful places to visit on Greece's mainland. It stands amidst the Aegean Sea and the Pagasitic Gulf. Due to its privileged location, Pelion offers an abundance of opportunities for summer and winter activities. Numerous trails and paths paint the mountainous Thessalian peninsula making it a top choice for hikers. If you're exploring Thessaly make sure to add Pelion to your itinerary while you're a fan of the great outdoors or not. We guarantee you'll find plenty of things to see and do.
Lake Plastira
Another popular destination in Thessaly is Lake Plastira, one of the largest artificial lakes in Greece. The surrounding snow-coated mountains with the tree-covered hills in combination with the mesmerizing lake compose a postcard-perfect scenery. Locals and tourists head here for winter and summer holidays honing their skills in horse riding, kayaking, hiking and other outdoor activities.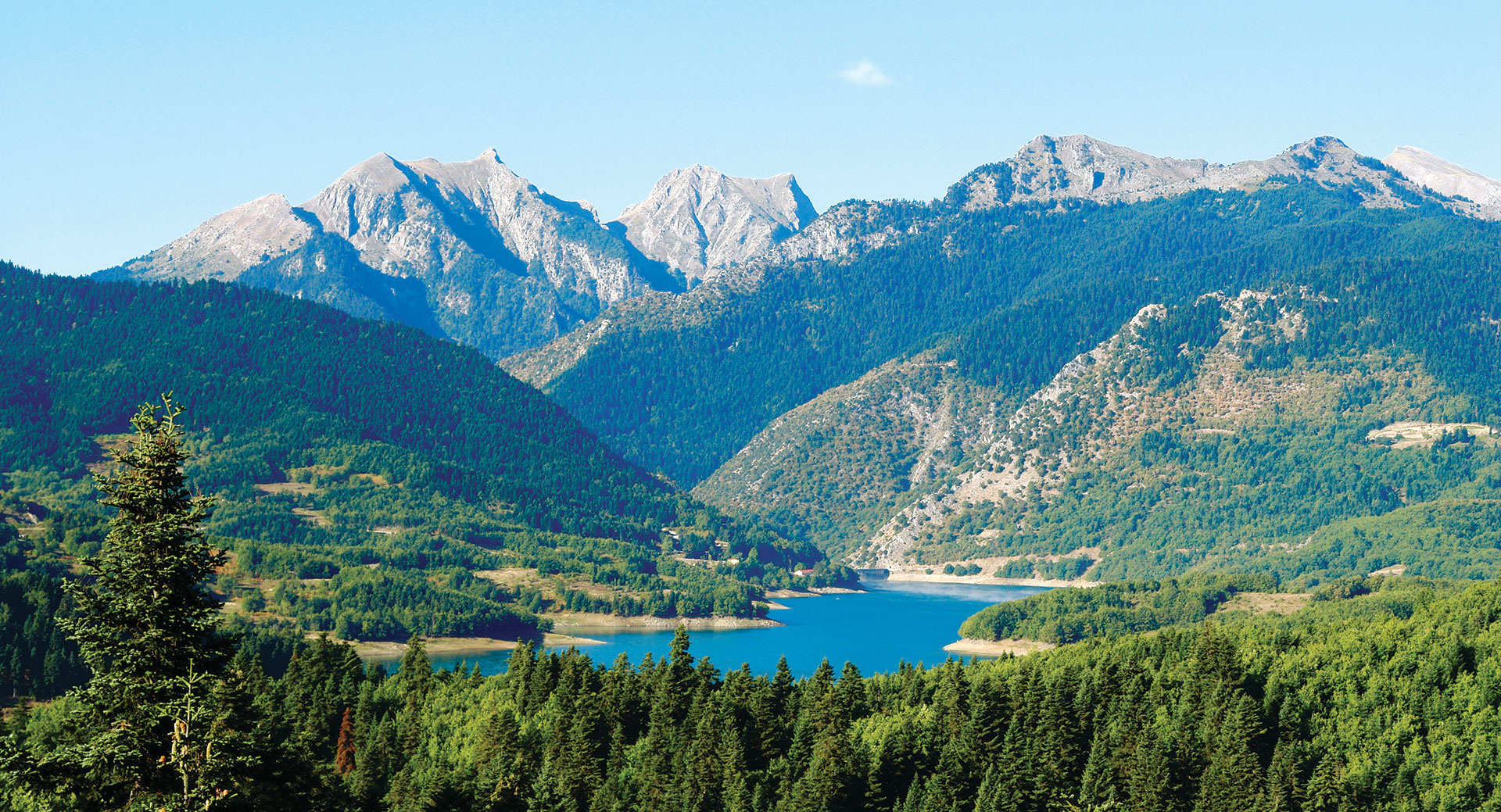 Pineios river
Flowing down Pindus mountain, Pineios river collects all the water from the converging tributaries of Western Thessaly reaching the region's plains. From here it crosses the passage of the Valley of Tempe ending up into the Aegean Sea. The river which according to Greek mythology is the son of Oceanus and Tethys boasts a spectacular landscape. The rich flora and fauna including cormorants and flamingoes and willow trees make it the perfect scenery for a gateway. Families with kids, adventure seekers and nature-buffs head here for kayaking, hiking in the nearby gorges or sunbathing at Strintzos beach.
Thessaly is a region of wonders that is certainly worth your while. Mountains, rivers, and sandy beaches blend with historical buildings, little villages and cosmopolitan towns. Explore the region's grandiose landscapes, legendary landmarks and hidden corners with a road trip from side to side. And if you want to have your own personal tour guide along while being alone, download Clio Muse Tours' free self-guided audio tours "Thessaly: the homeland of nymphs and heroes" and "Where Macedonia meets Thessaly."