Planning for a trip from Athens to Meteora by train? In the following post, we give a list of important "Things to Know" before the rail trip, for the best possible planning of your visit to Meteora by train.
The Greek rail system 
Generally speaking, trains are very convenient, safe and one of the most environmentally friendly ways of public transportation. Although Greece has made huge progress over the past decade in terms of modernizing its train infrastructure, it is still lag in many ways compared to the rest of Europe. One of the main reasons behind this slow progress on developing its train infrastructure is the beautiful scenic landscape of Greece! Yes, you heard it right! What makes our land so diverse and beautiful are the small and narrow valleys surrounded by steep mountains and the naked rocky hills!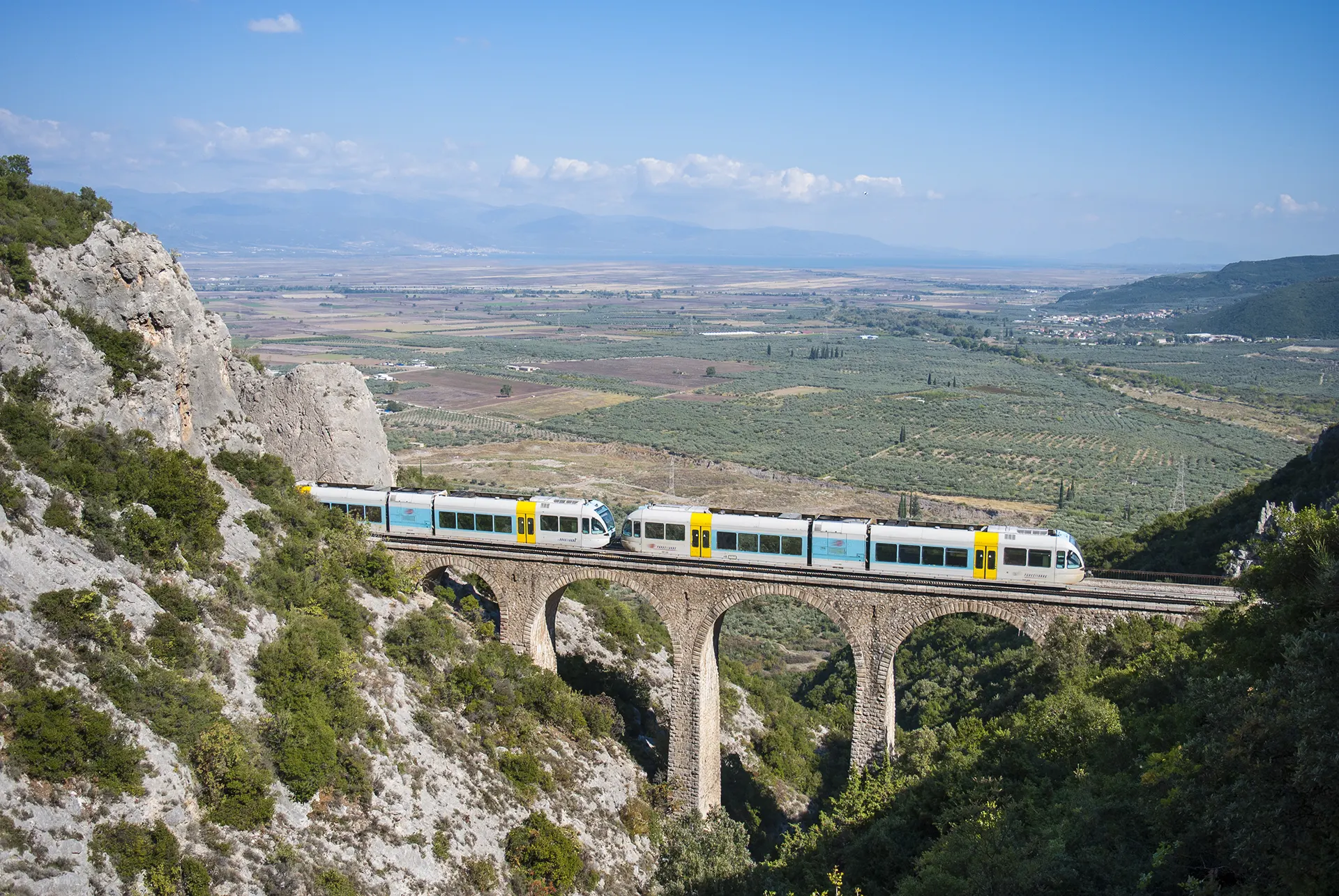 Travelers of mainland Greece soon realize that beyond the ridges of every mountain they climb a surprise always lurks behind, something unexpected to experience. The sudden view of a river flowing a deep gorge, an endless olive groove like a silver carpet made of trees stretching beneath your feet as far as the eye can see. Or a small picturesque fishing village perched on the rocks above the sea. Greece is blessed with the beautiful and diverse countryside and for that same reason, it also has one of the most challenging terrains for engineers to work with!
How to book a train ticket from Athens to Meteora?
If you have decided to travel to mainland Greece whether by railway or by car, forget the endless boring plains and flatlands of other countries. Be prepared for narrow windy roads and routes crossing over many mountains. Sometimes through tunnels other times over long bridges made over deep gorges! Surely it might take a bit longer to travel around, but nonetheless, it will be rewarding. After all, for most travelers, the journey itself is what matters the most, not the destination…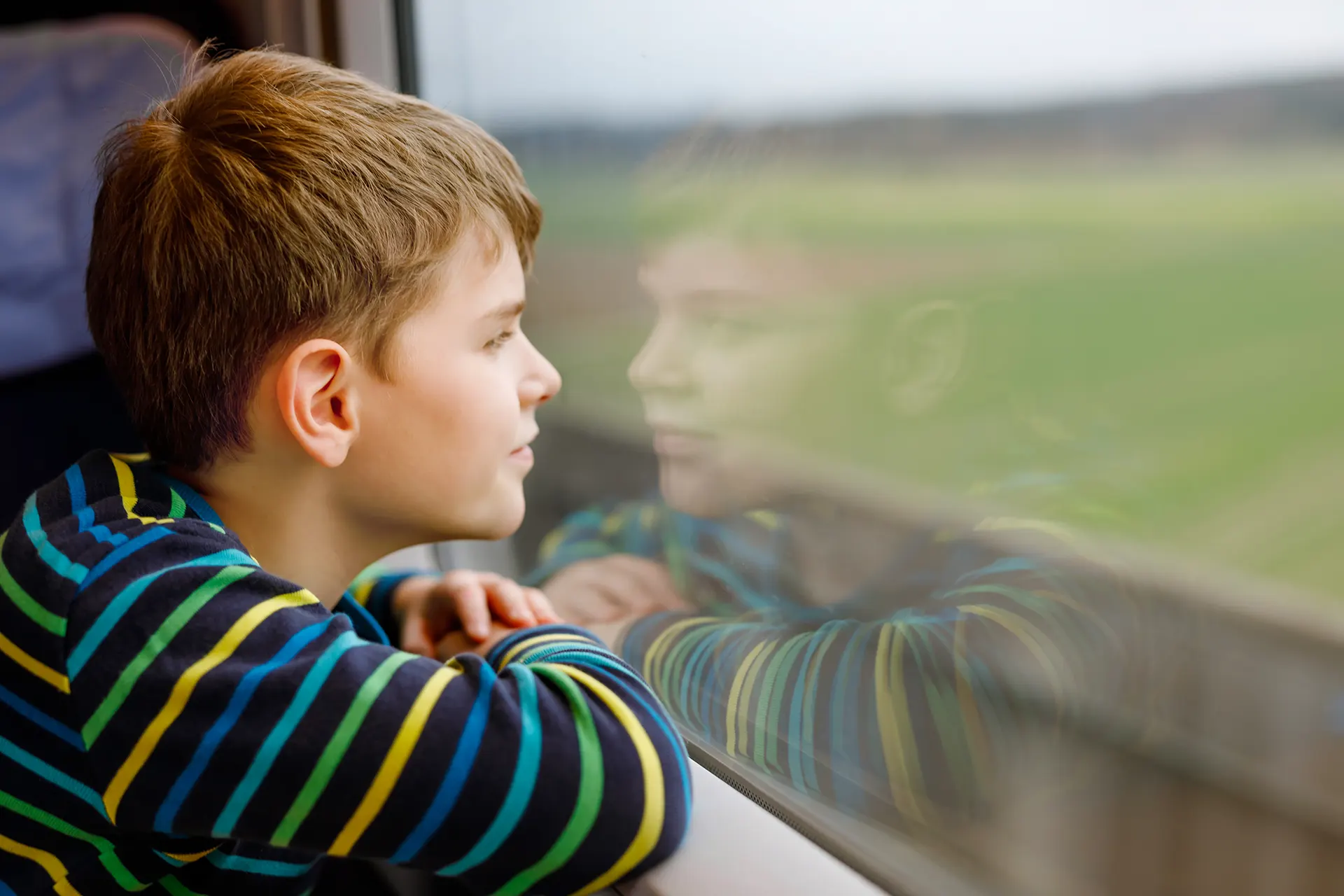 Meteora over the past years has become a very popular site in Greece. So, make sure to reserve your seat on a train from Athens on time. Till now the Greek train company "Trainose" usually updates the availability for online bookings a month prior to departure time. You may find the updated train schedules from Athens to Meteora by train and back here.
Once the system updates its seat availability there is not much time to waste, especially during the high season "May to October". Regularly check the company's site for those seat availability updates if you wish to reserve seats on your own. If you need extra help for booking seats check this blog post on "How to book train tickets in Greece online: An illustrated guide". You can always spare yourself the trouble of booking everything on your own and let us do everything for you. The only thing you'll need to do is to choose the train tour you wish! We'll do all the rest for you!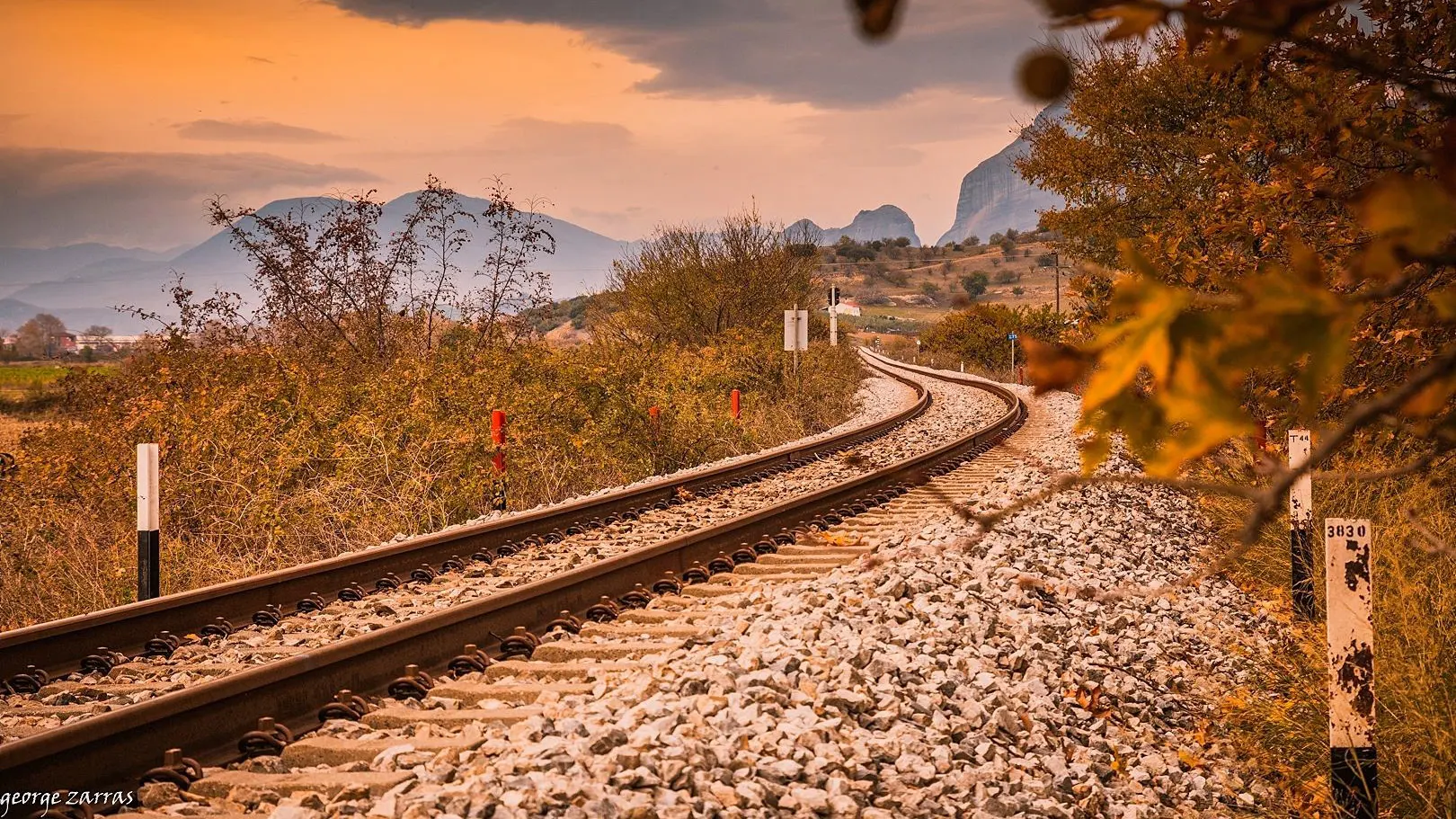 What are the names of the train stations in Athens and Meteora?
In order to find the correct train station name on the rail company's site, be aware that the name of the train station for Meteora is not Meteora but Kalabaka! You might find this name of the town written in various sings in many different ways like Kalabaka or Kalampaka. Don't be confused it's the same name. If in any case, you opt to book the train on your own then make sure to carefully check each available train. Because there are direct ones from Athens to Meteora and other trains with connection to Paleofarsalos station, both ways. There are 2 direct trains daily, from Athens to Kalambaka and Meteora at 07:20 am and from Kalambaka to Athens at 17:15 pm.
The train from Athens to Meteora departs from a train station called Larissis or Larissas Athens railway station. "Larissa", the name of Athens's central train station, one must be careful not to confuse it with the city of Larissa which has a train station also, situated in central Greece! You can reach the train station very conveniently from any place in the capital with the underground metro of Athens! To do this you'll have to take the red line of Athens metro and to arrive at the station called "Larissa station". Both the railway and the metro stations share the same name.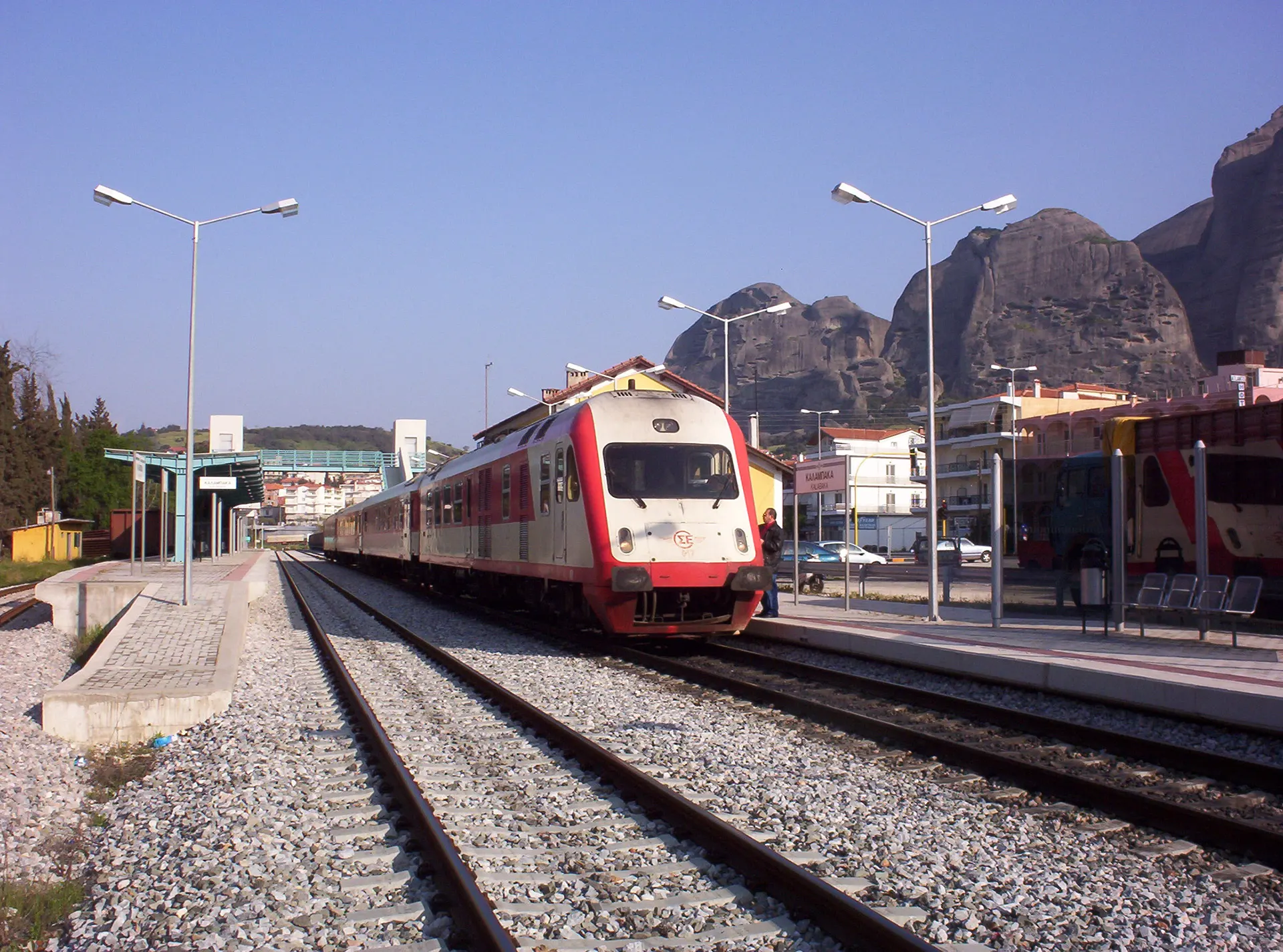 Beware of pickpocketing at Athens train station 
Once you'll arrive at Larissa railway station be very careful about your personal belongings! Make sure your wallet, cards, or any travel documents are secured and well hidden. There were many incidents of pickpocketing reported by visitors at the station over the previous seasons. Be extra cautious especially during train boarding as most such incidents occur during that time! Make sure to board the correct train carriage to find your proper seat. It's better always to have the tickets printed out prior to departure to present them for inspection. On each ticket, you'll find the carriage and the seat number written on it.
The train to Meteora from Athens Larissa railway station always departs from platform number 8!
If you are not certain of something like which train to board or which train station you get off, try to find a younger person to speak to. Most young people do speak English but not all the train inspectors. In any case, the Kalambaka train station is at the very end of the rail line so, if you take a direct train from Athens then no need to worry about it.
How long does it take from Athens to Meteora by train? 
The train ride might be a bit long; it takes around 4hrs but as we've mentioned earlier it will be rewarding! The train route from Athens through the Greek countryside is very scenic so you'll enjoy great views along the way! The trains all have a carriage with a bar/canteen from where you can buy small snacks or beverages. A good idea would be to take snacks or beverages before you board the train and they'll be cheaper to buy. Expect a minor delay along the way with an estimated time of arrival at Meteora of around 12:15, instead of the given 12:03. That is if you board the 07:57 am train to Kalabaka from Athens.
The train company has stated in the past that among its priorities is to introduce Wi-Fi hot spots to all trains. But up until now, there are still no Wi-fi hot-spots available on Greek trains, neither any USB ports exist to allow you to charge devices. There are though power sockets available for the first-class seats to use. So, be prepared! If you don't have a power bank or forgot to take the charger, make sure to save enough battery for the tour at Meteora especially if you plan to visit Meteora for just a day trip. The last thing you want is to visit one of the most awesome sights in the world only to find that you've run out of power on your phone!
What are my tour options at Meteora? 
If you arrive from Athens to Meteora by train for only a day then your tour options at Meteora are somewhat limited. Do not try to walk your way to the site if you only have a few hours to spend! You will soon realize that this was your worst idea ever. The site is quite extensive and it's impossible to cover it in just a few hours on foot. For a better overview of the entire site, find a map near the footer of our front page. The public bus is not very convenient either, because of the limited buses they operate daily (buses from Kalabaka to Meteora 09:00, 12:00, 14:30). Thus the best options you have are either to book a taxi with an average cost of 20 euro per hour or to book the train-to-train tour.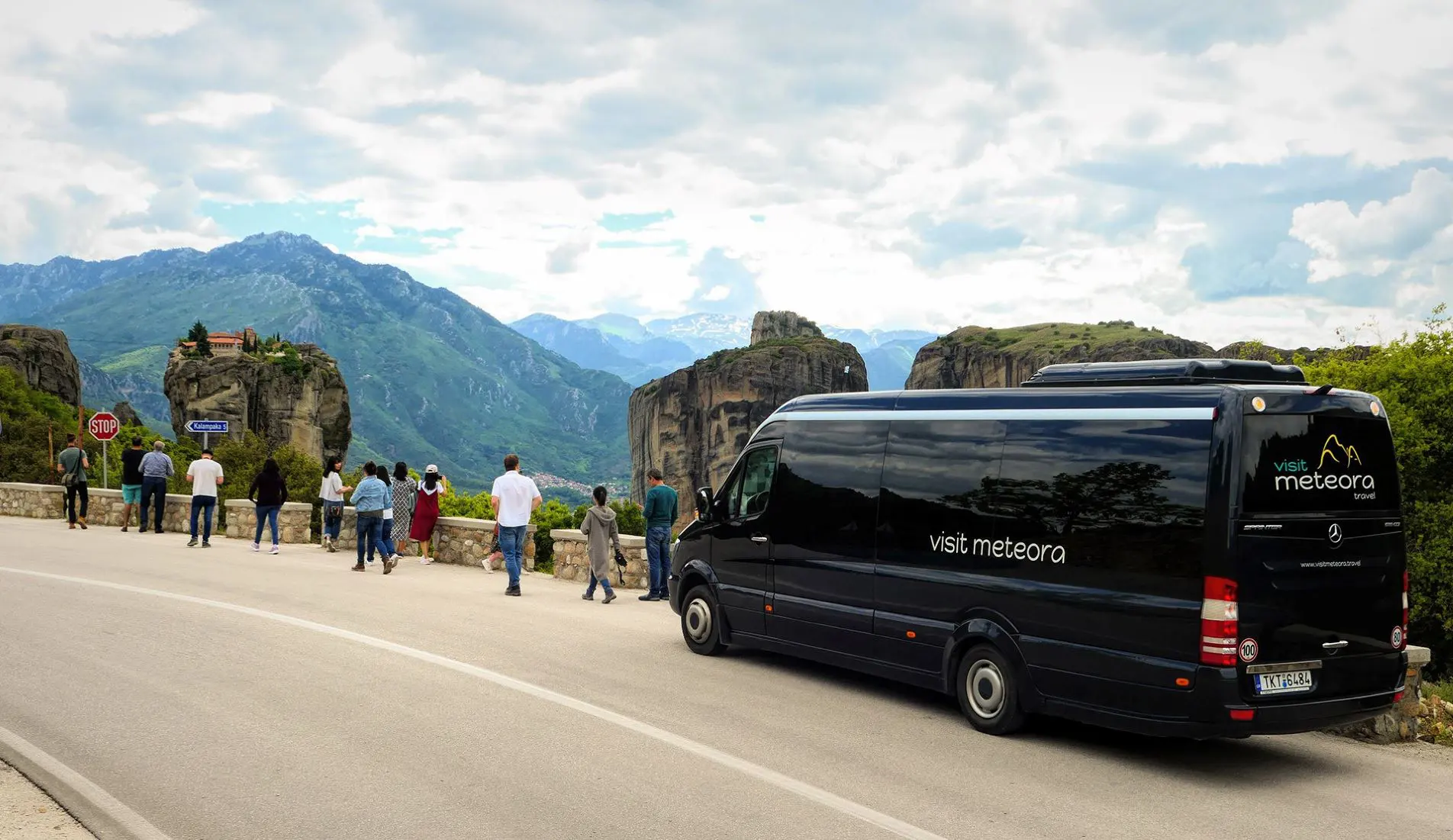 One can also choose to book the all-inclusive day trip tour package from Athens to Meteora by train and to allow us to handle all the logistics for you, the train tickets, a 5hrs tour at Meteora with  English speaking guide. Pick-ups and drop-offs from and to the train station on time for the train departure back to Athens at 18:22 pm are also included! If you choose to book a train tour with Visit Meteora our guides and the drivers will be waiting for you upon your arrival outside Kalambaka's train station, to take you for an amazing tour on a UNESCO World Heritage site that will become the highlight of your entire trip to Greece!
For more details and relevant information on how to get to Meteora by train, follow this link!