Pindos is the biggest mountain range of Greece, stretching from the Greek-Albanian borders (NW) to the northern Peloponnese (SE). It is roughly 160 km long (100 miles) and is considered the backbone of mainland Greece.
Geologically speaking, the Pindos mountains are the extension of the European Alps on Greek grounds, as the formation of this volcanic mountain range dates to 65.000.000 years ago. The beautiful mountains of Pindos are morphologically enriched with steep slopes and deep canyons, while four long rivers stem from them (Arachthos, Aoos, Acheloos, Pinios). The Pinios river, flowing by the region of Meteora, is the third longest river of Greece (216 km).
The highest peak of the Pindos mountain range is called Smolikas and its elevation is 2637 m (8651ft). The mountains of Pindos allow for the formation of vast ecological zones such as the Valia Calda National Park, which is a protection zone for rare species of mammals, brown bears, wolves and deers. Vegetation-wise, they are forested with oak, fir, beech and pine.
If you find this impressive, why not book an experience that will take you to these hidden gems of Meteora that most visitors are completely unaware of!
Explore the Pindos Mountains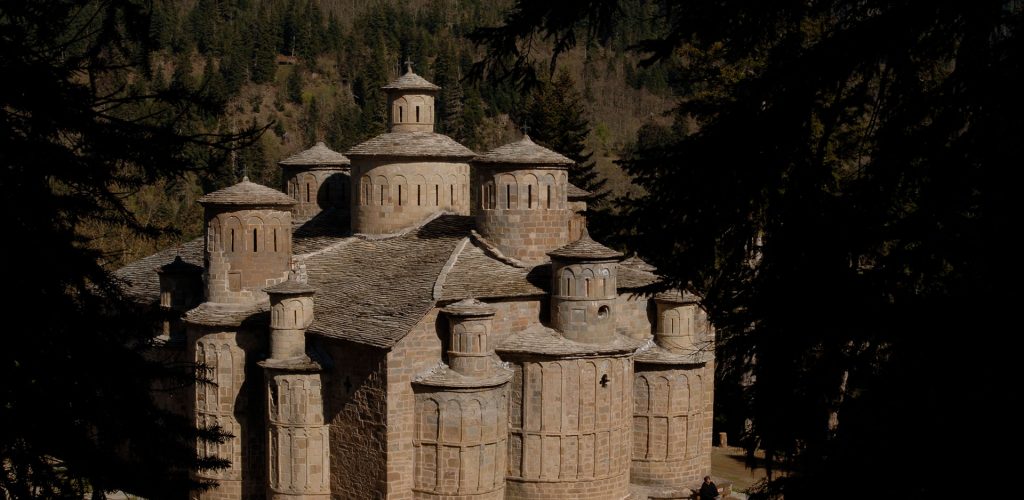 Aspropotamos in Greek literally means the white river and it is the springs of Acheloos river, a mythical god of the ancient times. Attempting to describe the beauty of this region is next to impossible. Pine and beech trees, scattered traditional villages, old stone bridges, beautiful old churches and the fascinating river of Acheloos could only be some of this incredible region's main assets.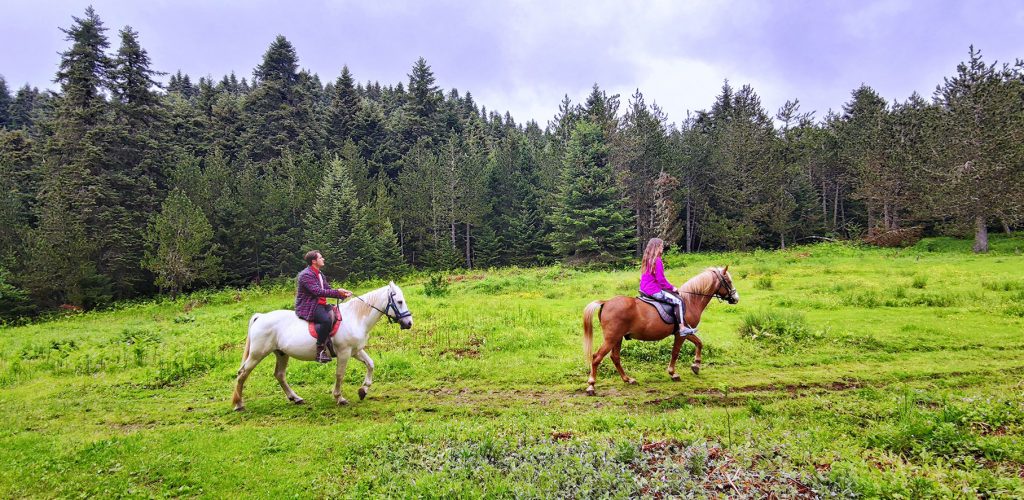 To this day Elati and Pertouli remain one of the oldest and most beautiful mountain resorts in Greece, where one can find a variaty of accomodation choices and plenty of traditional taverns to suit all needs.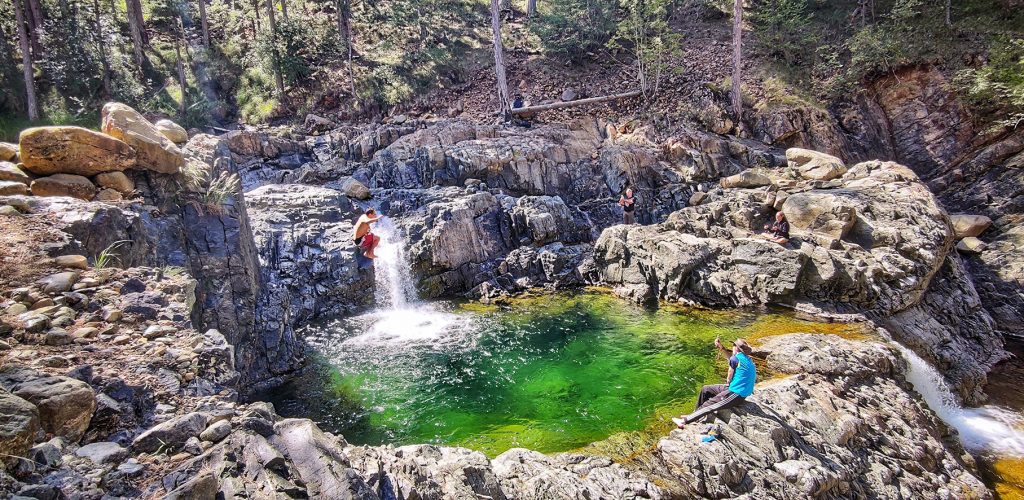 Metsovo is one of the most well-known big traditional villages, located at an elevation of 1.160 m. It is situated in a wonderful part of the Pindos mountains and its locals have a long tradition in the production of top quality wood-carved items and embroideries. Today it is considered as one of the most popular ski-resorts around Greece. Metsovo is 1 hr away from Meteora.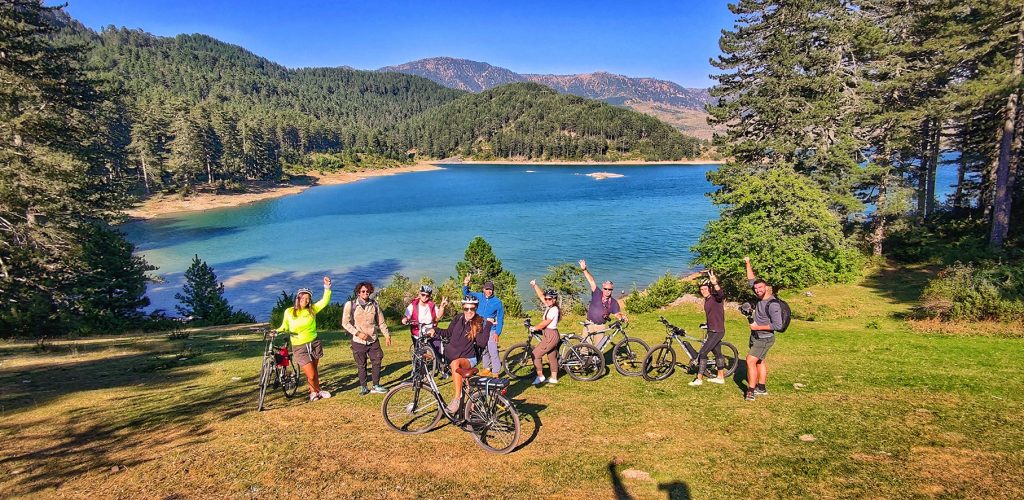 Lake Plastira has become one of the most popular destinations throughout the year, where small accommodation units have emerged, welcoming visitors in all seasons. It is located at about 25 km western of Karditsa, at an altitude of 800m. It is found 325 km away from Athens and 250 km from Thessaloniki, and is characterized as one of the most easily accessible destinations in Greece.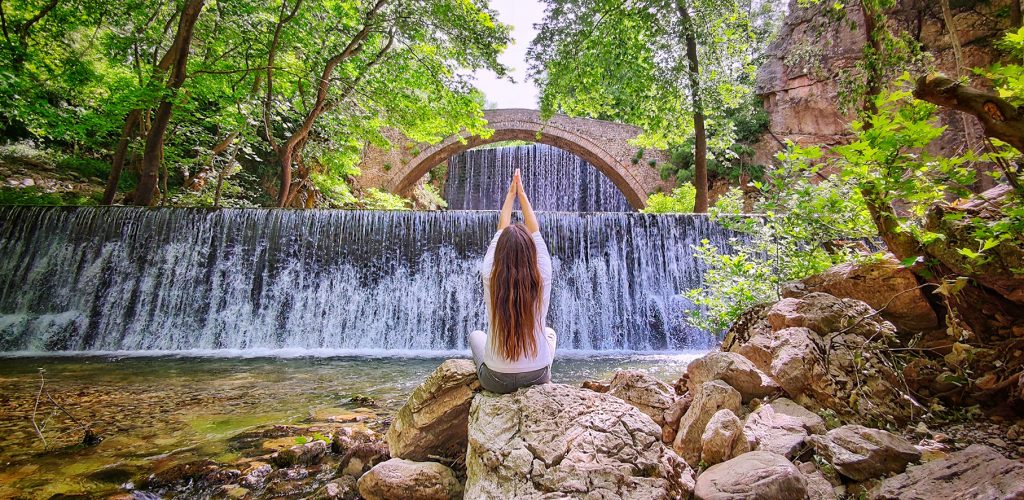 The settlement of Pyli has been referenced since antiquity. It is first mentioned in the work of Pausanias, Description of Greece (Hellados Periegesis), a travel and cultural guide of ancient Greece, referenced as "Great Gates", because the location is a natural passage between Epirus and Thessaly.