Main Info
Beauty, peace, exhilaration – only a few of the many words that try to capture the atmosphere of Meteora!
Discover the hidden treasures of the area and prepare yourselves for the ultimate hiking adventure at Meteora! A magnificent World Heritage Site available for exploration with just one click!
Share this tour with your friends
Private Hiking and Scramble Tour of Great Saint
Meeting point; Mesochori Kastraki
Option add-on pick-up and drop-off from Kalampaka or Kastraki
Why to book the Private Hiking and Scramble Tour of Great Saint​ with us
Just a few of the beautiful sights you'll see during your tour
This Private Hiking and Scramble Tour of Great Saint will take you up on the tallest of all Meteora rocks, some 400 meters above the town of Kalampaka, through an ancient winding path upon the rock of Great Saint, a huge rock complex which thousands of years ago was an integral part of the ancient fortifications of the town below.
Book now this ultimate hiking and scramble adventure of Great Saint, an awe-inspiring tour that will surely boost your adrenaline! During the middle ages, the same pathway served the monks who lived in the currently ruined small monastery of Twelve Apostles. Enjoy unparalleled breathtaking views that you will remember forever!
100% refund if you cancel your reservation up to 24 hours prior to the start time of the tour
Unused features are non-refundable. No shows forfeit entire payment.
Frequently Asked Questions About This Tour
What other tourists are
saying about us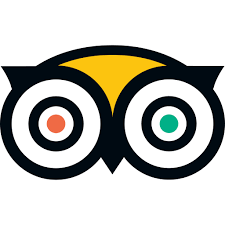 Megan R
Fun Hiking and Scramble Tour of Great Saint!
My husband and I went to Meteora and we did a scrambling tour. This was the first time we ever rock climbed and we absolutely loved it!! Our guide, Kristos, was so helpful and make it very easy for us! The view from the top is incredible and breathtaking. Definitely a must-do!! We truly had a great time! I would recommend this tour for anyone, especially beginners. Date of experience: May 2021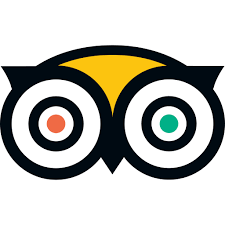 Haifa, Israel84
Amazing Scrambling Tour!
The scrambling tour at Meteora was the highlight of my time in Greece. It was an exhilarating way to explore the incredible landscape. Kostas and Christina were our guides for a group of six, they were both so excellent I can't praise them enough. I will say that Kostas and Christina made me feel safe the whole time and they also made the trip fun, funny and more special whenever they could (if you read this thank you so much!). I also wanted to say Meteora was magical, the little town below Kalabaka was one of my favourite places in Greece! You must get a coffee there it's the best!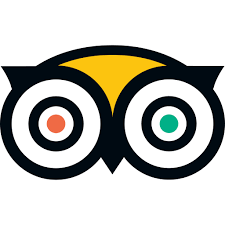 Jayne and Barbara
Scrambling tour - unforgettable
We decided to see Meteora the proper way and booked a scrambling tour with 'visit meteora'. We were met by guides Costa and Christina, who were extremely nice and assuring. After all our youngest was 8 years old. The guides took us up the trail and then began laying out the ropes for all the length of our tour. We were tied to ropes from the moment we hit the cliffs, which was excellent with kids. The kids had a blast of a time, as did the adults. The views are spectacular, and the early morning hours had perfect temperatures for this climb. Physically it is not that difficult, and Costa explained the history of the path and place during the stops. We felt very secure and with very professional guides. It was amazing... John Doe
Best Tourist Alternative to Connect with Meteora & Create a Lifetime Memory
We did the Hiking & Scramble Tour of Great Saint and it was amazing! The most unique and memorable way to connect with the views and vistas of the awe inspiring rock formations and monasteries. Our two tour guides did a fabulous job of not only safely guiding us through the climb, but did this with an abundance of care of COVID concerns and ensured are safety was their number one concern. They were great about adjusting the pace to our group and allowed all the opportunities we wanted for photos and moments to stop and take in all the incredible views. This is a great tour to break away from the standard tourist trips and connect with this very special place. We will never forget this experience and cant recommend it enough to others. Date of experience: August 2020 Elinor Vance
We went on the hiking and scramble tour—I didn't realize at first that we'd actually get to climb. My husband and I LOVED this tour. Kostas and his team were knowledgeable, professional, and kept us super safe! The views were stunning. It's also not crazy difficult so don't worry if you're out of shape (I definitely am) and it wasn't too bad. Moratille Jeanne-Laure
Amazing experience of Hiking and scrambling or Via Cordata with our guide Kostas ! A bit terrifying as I'm afraid of heights, but our guide was very patient and nice ! It was incredible to follow a path took thousands years before !