The Hellenic Culture Museum is located in the city center of Kalampaka and houses the private collection of Mr. Pavlos Balogiannis in a space of 1000 sq. meters dedicated to the history of Greek education and learning, aspiring to serve its educational and cultural orientation.
The museum aims at the preservation, study, promotion, and enhancement of Greek Education and its values and hopes to establish a strong collection between the visitor and the Greek letters and culture in a simple, experiential way and become a cultural center that provides education, learning, and science.
The presentation of the collection is perfectly centered on the needs of the modern visitor.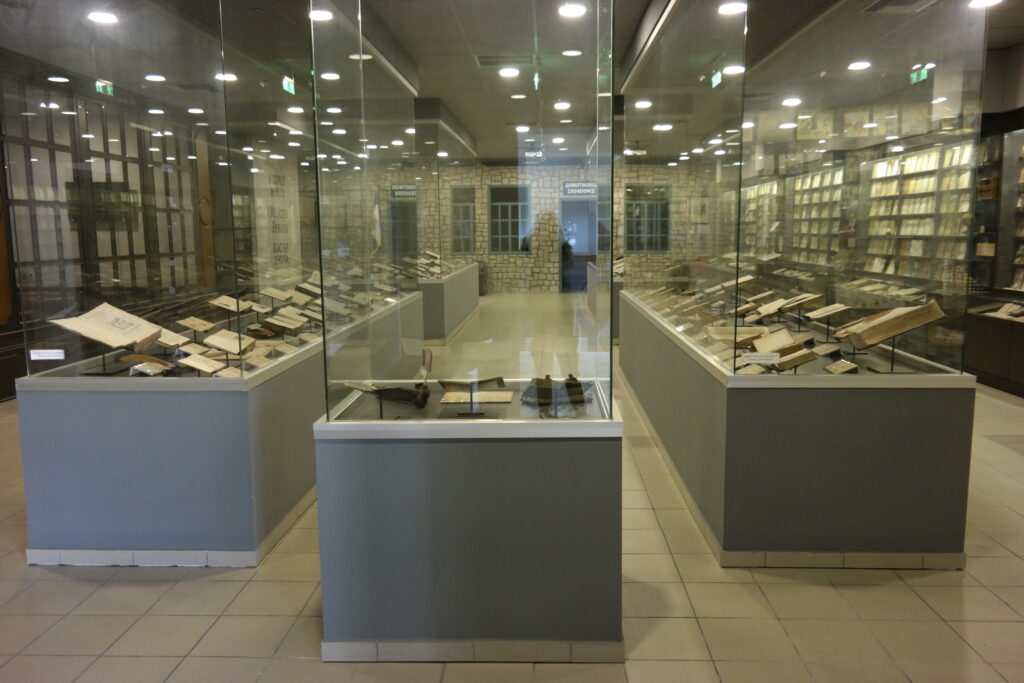 Contact Details
Chatzipetrou & M. Alexander st, Kalampaka
(+30) 24320 75219
info@bookmuseum.gr
http://www.bookmuseum.gr/en/
Mon. to Fri. 12 pm-20 pm
Sat. & Sun. 12 pm-20 pm
Mon. to Sun. 12 pm-20 pm
Before your visit check the museum's website for any changes.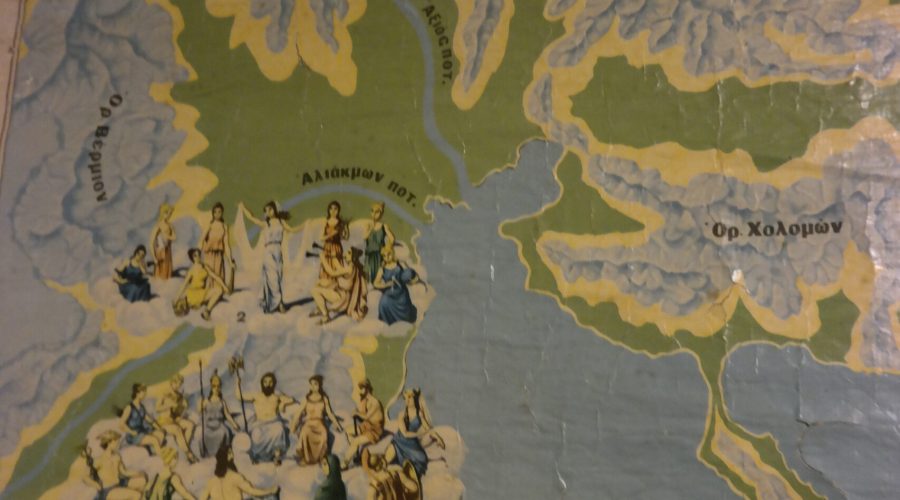 In the museum, there is a collection of books from 1500 A.D., of original publications, dedicated to Ancient Greek Writers, such as Homer (Iliad-Odyssey), Platon, and Aristotle.
Additionally, the visitors have the opportunity to learn about Greek Mythology and to study the Mythological maps of the museum.
Last but not least, visitors can listen to the way Ancient Greek was spoken, through excerpts from Homer's Iliad, Homer's Odyssey, and the Oath of Hippocrates.
In a specially equipped classroom with old wooden desks, a blackboard, and old maps on the walls, the visitor is transferred to the school of the past.
The visitor has the ability to write to the plate with a slate pencil and also write with ink and pen on a blotting paper.
The old classroom, also, includes some other exhibits of great importance.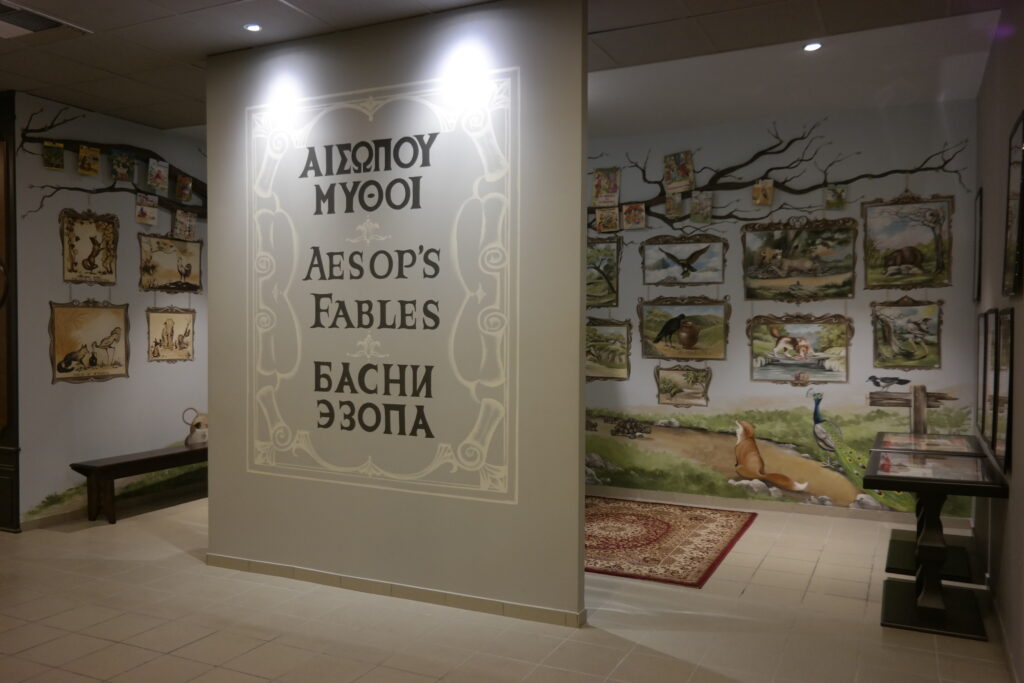 This room is dedicated to the great fabulist and storyteller Aesop and his fables, which are taught for centuries to children from all over the world.
On the walls of the room, one can see paintings by Greek artists showing themes of different myths.
In addition, there is a collection of books from 1600 A.D. of original publications with the fables of Aesop.
In this hall, visitors can learn about the history of the geological phenomenon of the Meteora Rocks, through a special projection. They can, also, learn about how the monks ascended the rocks, using a basket made of rope, through an original archive from 1922 (short film).
This hall, also, contains photographs, postcards, and old engravings from travelers that visited Meteora, such as the famous French-Swiss Boissonas.
Additionally, the visitors can learn about Meteora from the foreign press and see old photos of Meteora using old stereoscopic devices from 1901 and 1904.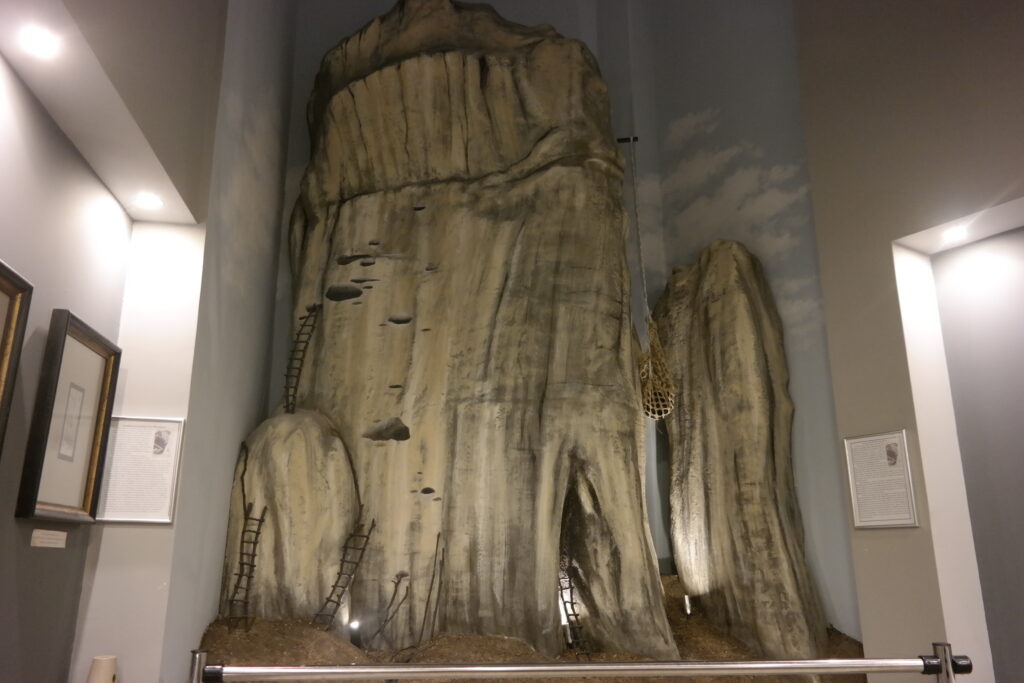 Location of The Meteora Culture Museum on the Map