Main Info

Use discount code "10years"
Paste it on the checkout page and enjoy a 10% discount on this tour!
Explore the best of Meteora from Thessaloniki by train!
Join an amazing Meteora day trip from Thessaloniki by train and enjoy a stunning UNESCO World Heritage Site in Greece! Don't miss the opportunity during your stay in Thessaloniki to visit the breathtaking Meteora Monasteries with this amazing full-day rail tour!
Share this tour with your friends
Meteora Day Trip from Thessaloniki by Train
Departure: from Thessaloniki
Why to book the Meteora Day Trip from Thessaloniki by Train​ with us
Just a few of the beautiful sights you'll see during your tour
Tour Details from Thessaloniki to Meteora by train
Catch the morning train of 8:56 a.m. from Thessaloniki to Meteora from Thessaloniki's Central Railway Station and enjoy a Day Trip from Thessaloniki to Meteora by Train that will give you the chance to explore Meteora and the monasteries.
Arriving in Kalambaka at 12:03, our English speaking driver will be waiting for you holding a signboard with your name on it and will transfer you to the Meteora Monasteries. For three hours you will have the time to explore three Monasteries. Meteora is included on the UNESCO world heritage monument list.
At around 17:00 in the afternoon, the bus will transfer you back to Kalambaka train station for your trip back to Thessaloniki. The train departs at 18:22 pm so, you will have around and hour and a half of free time to walk in the town center or to enjoy a quick meal. You will arrive by train back in Thessaloniki at around 22:19.
The train from Thessaloniki to Meteora tickets are all issued on 2nd class seats as standard. If you wish to upgrade them to 1st class seats you may choose to add to your basket the 1st class seats upgrade add-on that will pop-up on your screen before you complete the booking.
IMPORTANT: The trains are not direct. You will switch trains at Paleofarsalos station on both trips.
100% refund if you cancel your reservation up to 24 hours prior to the start time of the tour​
Unused features are non-refundable. No shows forfeit entire payment.
Departure and return point
Frequently Asked Questions About This Tour
What other tourists are
saying about us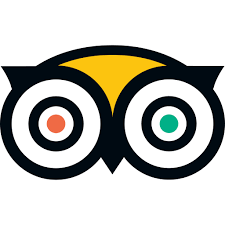 Dora.hun Budapest, Hungary36
The best choice we could ever make! Once-in-a-lifetime-experience...
Visiting Meteoras was on my bucket list ever since my mother visited it. It was a breathtaking special experience. We are an undergraduate couple from Hungary. We made the best choice with choosing this travel agency. We would have never known this much of the history of this unique place. I am addicted to history, and after visiting Rome this was my best experience. it was a bless, a sentimental visit. Maria, our tour guide was even better: she grew up on this area, her personal stories, humor made this trip so touching. Our driver was sooo cute, he helped taking pictures, came to us, set the position, and our best pictures are the ones that he made. We cannot say anything, just thank you for this once in a lifetime experience. We travelled by trains from Thessaloniki, our trip was good, because the agency gave everything to us: basically, your job was to get on the train and then get off. 🙂 You have to see these blessed monasteries. Also, the view is amazing: you can't miss it.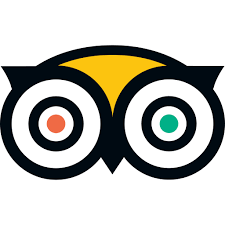 Julie S
What an incredible experience!
My day trip from Thessaloniki to Meteora was one of my greatest experiences as an avid traveler. Beautiful, historical and unlike any place I have seen, Meteora is a must. The team at Visit Meteora went above and beyond in helping me orchestrate the logistics of my trip, and I cannot speak highly enough of Eva, who was an absolute fantastic guide and whose enthusiasm and knowledge made this trip all the more special. Highly, highly recommend traveling with Visit Meteora if you are in the vicinity, even if just for the day trip.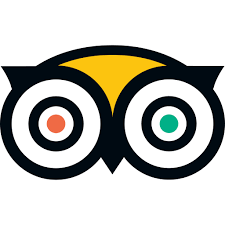 Jayne and Barbara
Excellent day trip, and the local guide made all the experience even better
It was a little bit of a "last minute" decision, we initially thought of doing it in a little different manner, but it all turned out great. All the vouchers were immediately sent upon payment, with exact information "where to go, when to go", we were met at the Kalambaka train station by Vassilis (I hope I didn't misspell his name), who turned out to be a real gold mine in terms of history knowledge for the area and more. I would definitely recommend to anyone looking for a good value travel agency!!