By Megan Glenn.
If floating weightlessly in mid-air sounds like a great way to relieve stress right now, then the county of Meteora, Greece is the perfect destination. The name Meteora means "suspended in the air" and is related to the word meteor. This magical destination contains experiences and sights that are out of this world, and is known for its stunning Eastern Orthodox monasteries and mystical rock formations. As the world begins to reopen slowly, many tourists are wondering if now is a good time to travel, but Meteora and Greece as a whole have triumphed over a virus that has disrupted a sense of normalcy around the world.
The coronavirus pandemic has wreaked havoc on the touring industry. Greece was one of many countries that were hit particularly hard by the sudden plunge in tourist numbers, and the complete shutdown of their economy. In the early days of the pandemic, there was much concern that COVID-19 would spread to the capacity that it did in other parts of Europe. Greece was one of only a handful of countries that defied the pandemic's odds, primarily due to lockdown measures, early social distancing enforcement, and quick mobilization that much of the population supported with full compliance. If you're still unsure about taking a trip, here are five reasons you should travel to Meteora this year.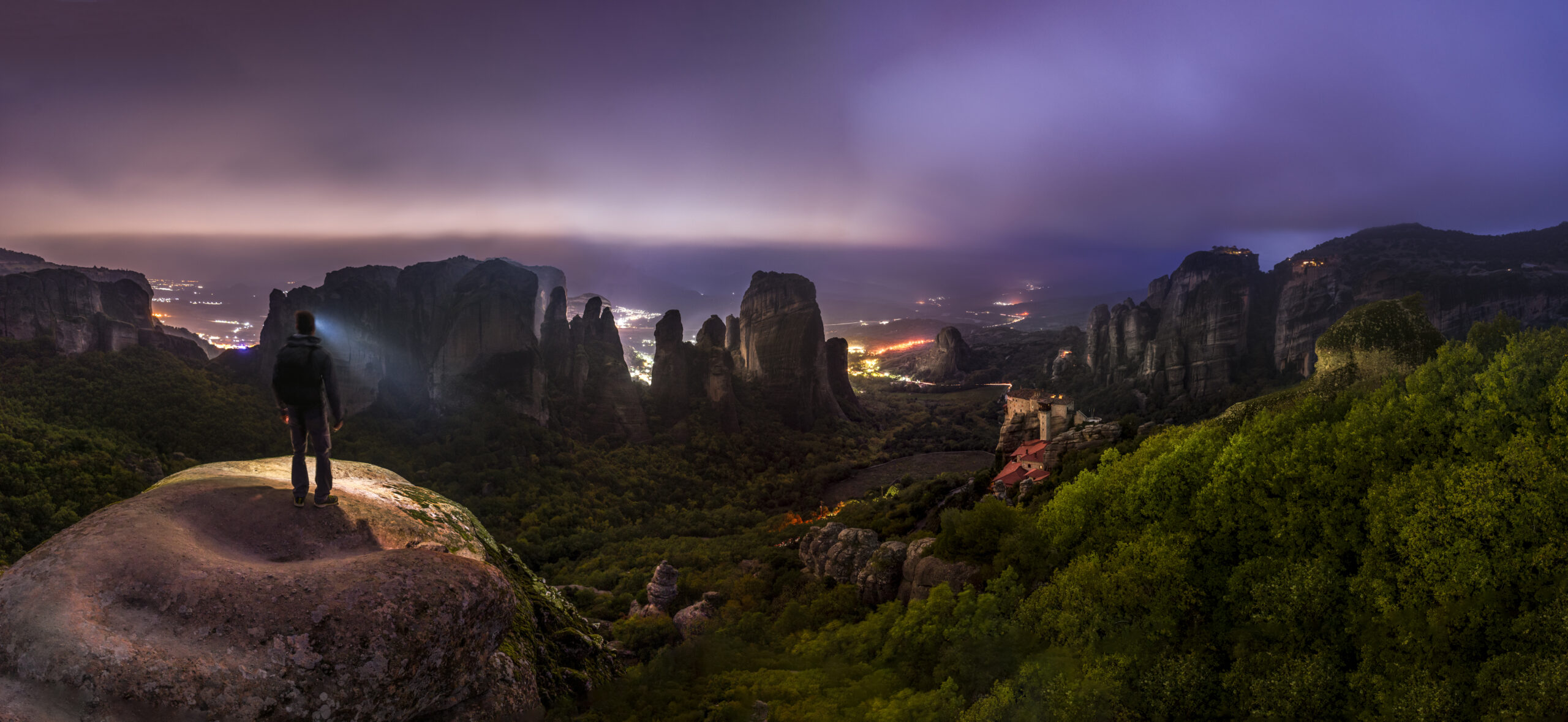 1. The Shift to Telecommuting Has Made it Easier to Travel
The current transfer to remote work makes now more than ever the best time travel and takes extended getaways without having to take a significant amount of vacation time. It also helps that flights, hotels, and tour rates have dropped dramatically, and it's easy to book a trip even on a budget during this time that the travel industry is flooding the market with deals.
2. Believe it or Not, Meteora is the Perfect Place to be Right Now
Meteora has been able to maintain zero outbreaks and has a wide variety of outdoor soft adventure activities, and "edutainment" cultural tours where tourists can securely practice social distancing. The city in the sky's dedication to safety, sanitation, and high priority of keeping tourists safe has made reopening this tourist destination a success. Regular measures that are being taken consist of:
High traffic areas are sanitized regularly.
Gear and equipment are sanitized between uses.
Tour vehicles seat passengers in accordance with social distancing guidelines and are sanitized between trips. The number of tourists allowed on each trip is now limited, and tour guides are required to wash their hands regularly.
Staff members undergo regular health and temperature checks. Any staff member that shows signs of symptoms are able to take paid sick leave.
Contactless payment methods are available for gratuities.
3. It's a Dream Destination for Outdoor Enthusiasts and Archeology Buffs

Meteora's crowd-free and laid back environment is perfect for therapeutic solo trips, couples, and family vacations. It's the perfect photography destination for both hobbyist or professional photographers because of its scenic landscape and breathtaking views. This destination is also particularly interesting for hikers, historians, and archeology enthusiasts.
Photography Tours: The daytime and nighttime guided photography tours are the perfect way to find all of the sights worth capturing. All-day private tours are available that will take photographers to the best places to capture Meteora's magnificent monasteries and rock formations.
Hiking Tours: A wide variety of both public and private hiking tours are available to tourists and excursions span across half-day cave hikes to full-day hikes of Mt. Olympus.
Archeology Sites: Meteora's long history that began over 130,000 years ago has left a vast footprint on a place that has lasted through every primary age of human existence. The prehistoric cave of Theopetra contains one of the oldest known human-made structures on Earth and is a sight to behold.
4. There's Something for Everyone
If hiking, photography, or archeology aren't your thing, there are numerous other activities that tourists can partake in, such as e-bikes, rafting, rock climbing, food and wine tours, and train tours. Tourists can easily travel to Athens, Thessaloniki, and Delphi by train or with tour groups. Meteora also has museums such as the Hellenic Cultural Museum and the Natural History Museum. For leisure travelers, local shopping, and restaurants that serve traditional dishes are easily accessible along with area pools that serve coffee, cocktails, and views.

5. It's Critical to Bring Back Local Tourist Economies
This unprecedented global crisis has severely impacted tourism in Greece, which accounts for 18% of the nation's GDP and employs more than 900,000 people. Tourism was a significant part of reviving Greece's pre-coronavirus economy that was already sluggish. Without tourists, the industry, and the country's fragile economy is now on hold.
Greece has already overcome an incredible amount of adversity and made swift decisions that saved thousands of lives and kept its economy intact. Traveler safety is one of Greece's highest priorities, and procedures such as masks, social distancing, and hand sanitizer are available for those who choose to explore one of the most captivating destinations on Earth.